Rahua hair products would not be available to us today if it had not been for renowned hairstylist and colorist Fabian Lliguin's visit to the Amazon Rainforest.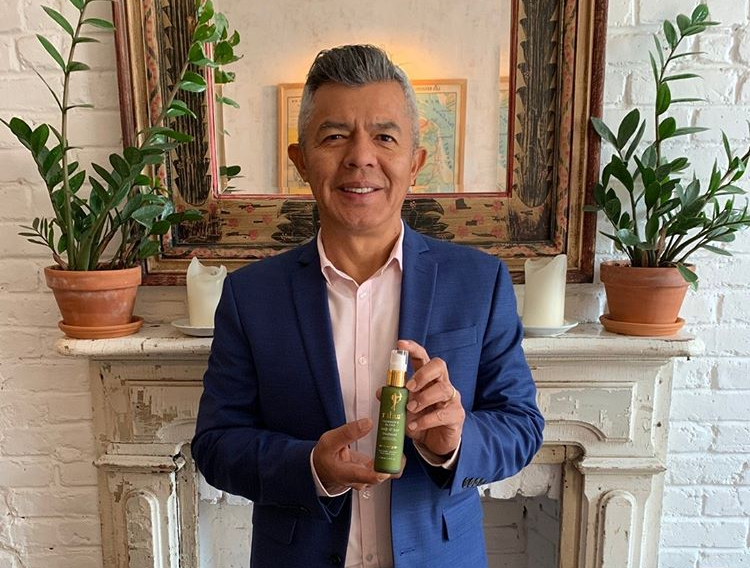 Founder Fabian Lliguin
As an environmentalist, Fabian dedicated a portion of his life educating indigenous people regarding their land and human rights, when he noticed the women' s incredible hair. The secret consisted of what the women called the rahua oil. For centuries the members of the tribe, who live deep within the rainforest, had relied on this oil to nourish their hair and skin.
After gifting Fabian a bottle of rahua oil, which he carefully transported back to his Fifth Avenue salon in New York City, he decided to experiment with it and use the oil as a treatment for a client with extremely dry, damaged hair. After 10 minutes, her hair was completely transformed. He made the decision then to share the benefits of the natural oil and give people a chance to try it for themselves.

Left: Rahua Seed Right: Quechua-Shuar Tribe
In 2008, Fabian launched the Rahua brand with his wife and business partner, Anna Ayers. Rahua is a singular line of innovative, plant-based products that heal, nourish, beautify, and transform hair and skin. Rahua oil is produced by the Quechua-Shuar tribe as it has been for generations.
Today, over 500 families from the Quechua-Shuar, Achuar, and neighboring tribes work with Fabian and Anna to cultivate the rainforest-grown ingredients used in the Rahua hair and body collections.
After all this information, it was time for me to try the Rahua oil…
Color Full™ Shampoo: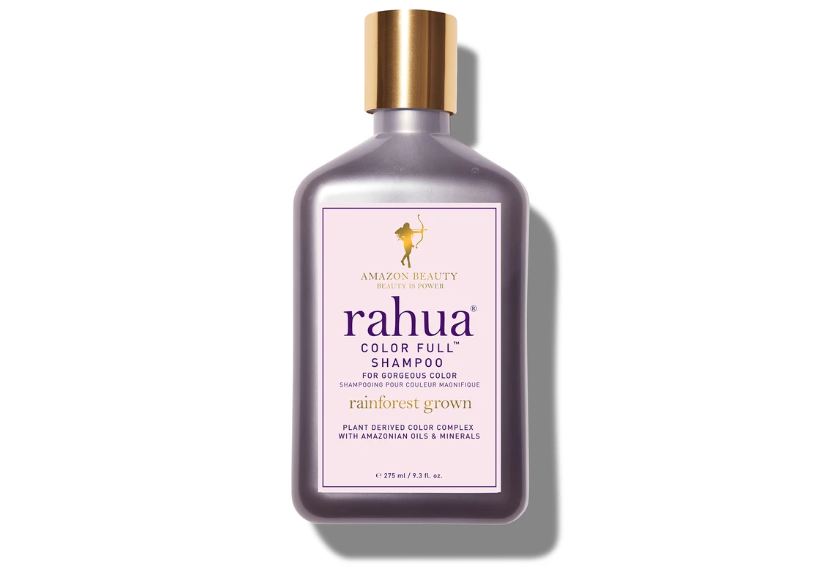 A color preserving shampoo formulated from pure, plant-based ingredients.Their exclusive color protection complex is appropriate for all shades of color-treated and highlighted hair. It enhances and extends color with Rahua and morete oils from the Amazon rainforest. Scented with the exotic fragrance of gardenia flowers, this formula keeps color at its peak and the hair and scalp healthy and hydrated.
Pair it with the Rahua Color Full™ Conditioner: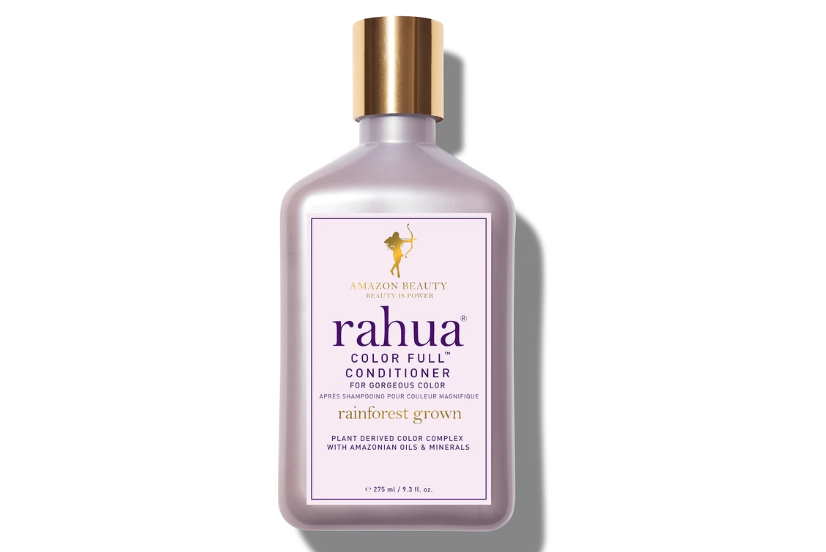 Also formulated from pure, plant-based ingredients, it is infused with the lush scent of gardenia. This rich and creamy conditioner is suitable for all shades of color-treated or highlighted hair. It prevents fading and protects your color. Amazonian lilac clay reduces brassiness and Rahua, morete and flaxseed oils nourish and strengthen each strand, leaving hair soft, lustrous, and manageable.
Once a week, give your hair a special treat with Omega 9 Hair Mask:
Crafted from plant-based ingredients, this intensive, professional-strength conditioning hair mask is designed to work like an in-salon treatment, deeply penetrating the hair shaft and fortifying it from root to tip, leaving hair strong, soft, shiny, and hydrated. Naturally scented with calming lavender and uplifting eucalyptus.
Before combing through your hair spray a touch of Hydration Detangler + UV Barr.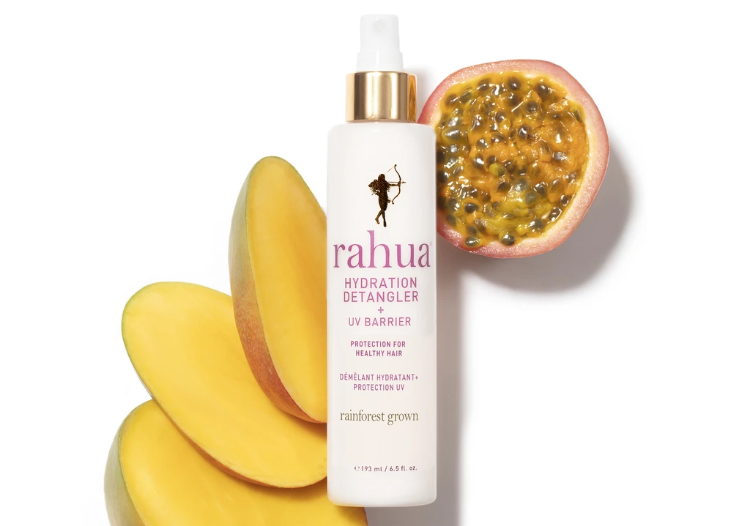 This leave-in detangler, is a moisturizing formula which also softens hair, smooths frizz and prevents breakage and damage. The plant-power of Morete oil helps provide a UV defense barrier — provides color-treated hair with photoprotection. Scented with the tropical aromas of passion fruit and mango.
Perfect before hitting the beach. I highly recommend it. For more info or where to purchase go to www.rahua.com