When Kenny Matys was 18 years-old, he went on his first road trip to Zion National Park. Little did he know, that's where he would discover his love for rock climbing.
"When I woke up underneath those massive sandstone walls, I found a place that felt like a home I had been looking for. I ended up in Red Rocks, Nevada doing multi-pitch traditional routes that trip. In the last few days, I got the chance to onsight the new sport routes in The Gallery. After clipping my first bolts, I fell in love with sport climbing," Kenny told LATF USA.
Today, Kenny is the founder of Atomik Climbing Holds, which he started in 2002. Manufacturing some of the most popular rock climbing holds in the heart of Provo, Utah, many of their products can be seen on NBC's "American Ninja Warrior," as well as on "Big Brother."
Atomik offers an array of holds, as well as innovative pieces for ninja training. Made of Polyurethane, the texture of their holds feel like clean sandstone. Incredible training for an athlete's grip, each item comes with a lifetime warranty. That's not something you see everyday from a fitness company.
An athlete himself, Kenny has competed on the local, regional, national, and international circuits for sport climbing, as well as the very first XGames.
"At the time, we learned a lot about identifying the holds we were climbing on. It seemed a natural transition when my competitive career ended to do something related," Kenny said.
And so, Atomik Climbing Holds came to life.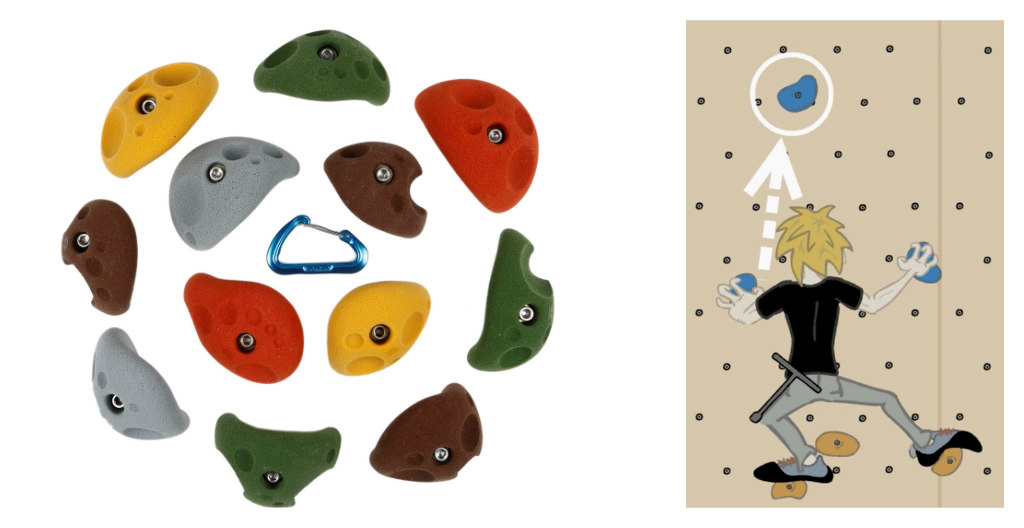 As we navigate through the COVID-19 quarantine and stay-at-home orders, many athletes have had to get creative about training at home. For the climbers and ninjas, we decided to reach out to Atomik Climbing Holds and show you how to build your own wall at home! CLICK PLAY ON THE VIDEO ABOVE.
Extremely knowledgeable, Kenny shared Atomik's resources for:
How To Build a Home Climbing Wall: CLICK HERE.

How To Set Your First Boulder Problem/Route: CLICK HERE.
Kenny and his team at Atomik are more than happy to answer questions and guide you so that your wall is the best that it can be!
"I love the creative part of the design process. In the commercial world, we know what the limitations are and how to design to create a safe product. For the DIYer, I recommend reaching out to Atomik or the many community forums. The main rule we follow is safety. So when in doubt, ask a professional," Kenny added.
While it might seem like a big project, it's actually fairly uncomplicated. It really comes down to these four steps: Measure, Paint, Set & Mount. And, of course, it's worth it in the end because you can climb at home everyday!
Stay tuned for our upcoming Atomik Climbing Holds spotlight featuring their NINJA BOARD!
In the meantime, shop for your holds at: https://www.atomikclimbingholds.com/