With COVID numbers on the rise and the opening of many restaurants throughout the country, many are still frightened to visit their favorite pizza joint, but that doesn't mean you can't create your very own wood-fired pie.
Barbecues aren't what they used to be and gone are the days of simple charcoal grills topped with frozen supermarket burgers. Despite the pandemic, we're now spending more than ever on appliances for the home – even alfresco pizza ovens – as our taste for eating outdoors is now at an all time high. This Father's Day, consider Californo, offering easy to install oven kits as well as fully assembled ovens, handcrafted using traditional Italian methods perfected over centuries. Whether you are interested in simply making pizza or trying your hand at roasting or baking bread, Californo Wood Fired Ovens uses the simplicity of fire, the authentic flavor and secret recipes are unveiled. Now that summer has arrived, many people cook family meals on the backyard grill. See the heating advantages below of Coal and Wood Fired Pizza Ovens by the founder of Californo, Shali Zanzuri, to get fired up and ready to go.
When wood and coal are used in an oven, you have the advantage of spreading out the hot coals and embers throughout the entire cooking surface in order to soak the oven floor with sufficient temperature to ensure uniform cooking of both the top and the bottom of the pizza. Gas ovens tend to rely on heating from the top unless they are sophisticated enough to provide flame below the floor as well.
Californo offers several lines of wood-fired ovens: The Garzoni series features a circular cooking surface with a front extension for staging and handling the food. All ovens are composed of a unique, specially formulated refractory concrete mix. The rich smoky flavor imparted by the dry wood adds an extra dimension that is impossible to recreate in other ovens due to the "True Dome Shape". This allows for a higher cooking temperature that results in faster cooking time, crispier toppings, delicious flavor, and a better crust with a unique smoke-infused crunch.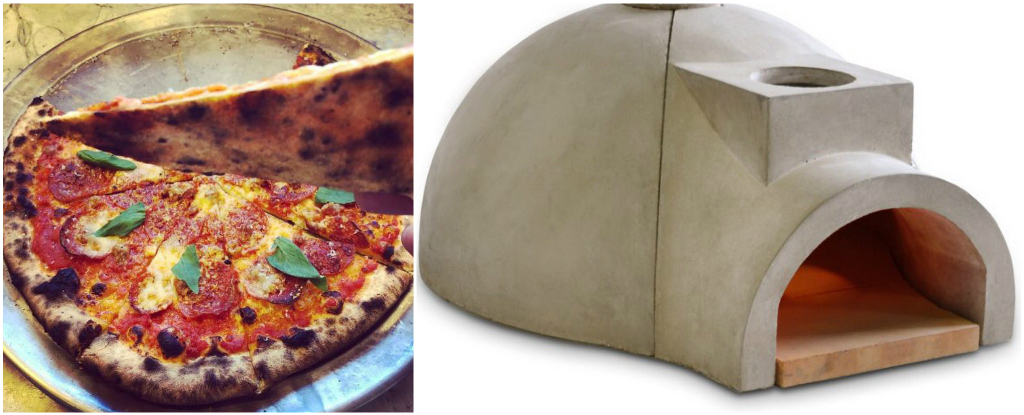 Want roasted meats and vegetables with a smoky aroma? Done! Casseroles and braised dishes that are fall-apart tender are now a cinch! Afterward, try baking loaves of your favourite gluten-free hearth bread with no flame – just the retained heat stored in the clay dome. The high cooking temperature of wood-fired pizza ovens translates to health benefits for the family. The speed at which these ovens cook fruits and vegetables means that these foods can retain nutrients and antioxidants that would otherwise be lost with longer cooking times. Plus, these ovens are eco-friendly since they do not require electricity or gas to operate. This not only reduces utility costs but also has big benefits for the environment. Unlike oil, which emits fossil fuels when burned, the wood used to fuel the oven fires can return to the carbon cycle.
For more information, please visit https://www.californo.co