If you have had any interest in precious stones, you probably have heard of Lark & Berry cultured diamonds.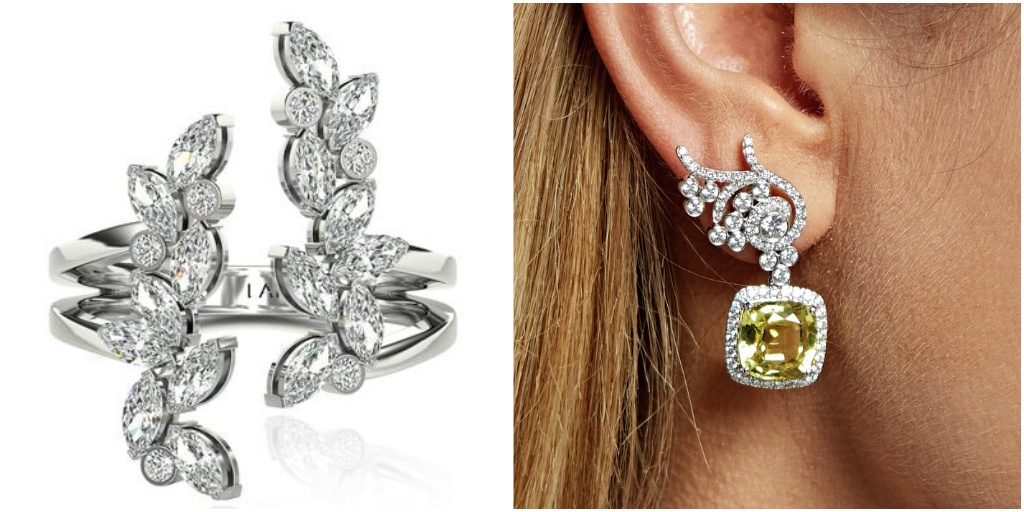 Cultured diamonds, unlike natural diamonds, are made in labs. They are quite beautiful, more accessible financially and almost impossible to distinguish from real diamonds unless you are a lapidary or a jeweler. I first got acquainted with the name Lark & Berry during the Oscars. A few celebrities were wearing cultured diamonds but no one seemed to recognize them. The company was launched in 2018 by Laura Chavez, who was hoping to revolutionize the jewelry industry, and that she is doing. As for the name of her company; as a child, Laura's favorite bird was a "Lark," and as for berry, it was a connection with her grandmother who had a pendent resembling a berry. Voila; thus Lark & Berry was born.
An astute young businesswoman paving the way for many other women with a dream, Laura Chavez is also quite involved with nature. Once again she combined her heart and passion together, which resulted in Lark & Berry Fragrances, based on organic flower compositions and is 100% cruelty-free.
The three new fragrances are: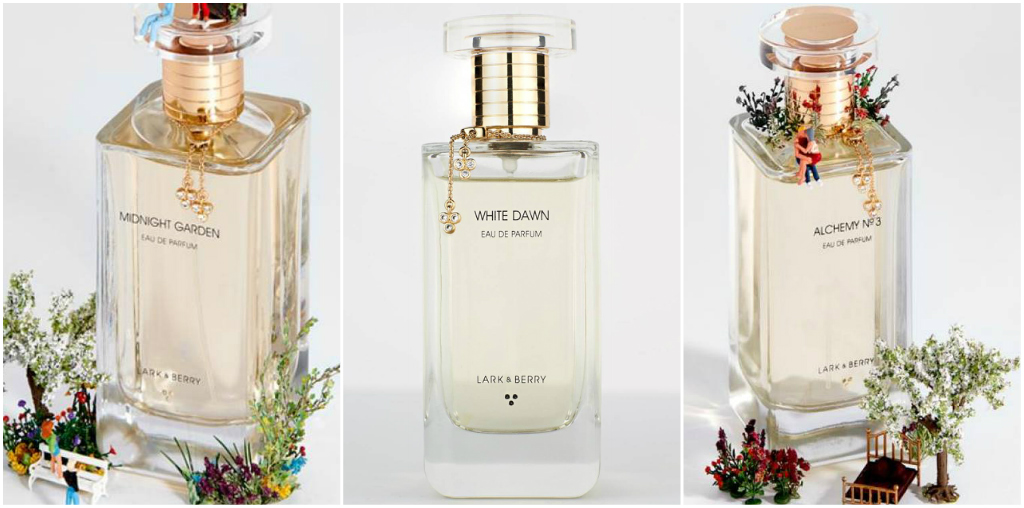 MIDNIGHT GARDEN "Playfully run your fingers through jasmine and patchouli flowers, mixed with orange mandarin, rose, lilac, orris white musk, and vanilla, bursting with sweet, youthful mischief on a sultry summer's night."
WHITE DAWN "Breathe in the light crispness of fresh new morning air whilst the citrus sun beams down, mixed to whiffs of bergamot, pomelo, pomegranate, rose, jasmine white flowers, patchouli, white musk, gently warming your skin "
ALCHEMY NUMBER 3 "Sink into a sensual world of heady tuberose enriched with luxurious sandalwood, Ylang Ylang Jasmine, patchouli, Leather, Amber, and Musk. Close your eyes and dream…"
My favorite is Midnight Garden, but all three are lovely, perfect for all occasions from morning to night.
To gift yourself or loved one the Lark and Berry fragrances, visit www.LarkandBerry.com