Ever since childhood, I have always loved umbrellas. Especially if they had a cat or a dog handle. I have to admit, I have a few of them.

One of the drawbacks of a regular umbrella design is: on rainy days you will automatically bring water in your car or in the house whatever the case may be.
So, you can imagine how excited I was to discover that someone had thought of designing an umbrella featuring a new & unique inside-out reverse folding frame that allows you to easily enter and exit cars, doors, and other tight spaces without getting wet… Repel Umbrella!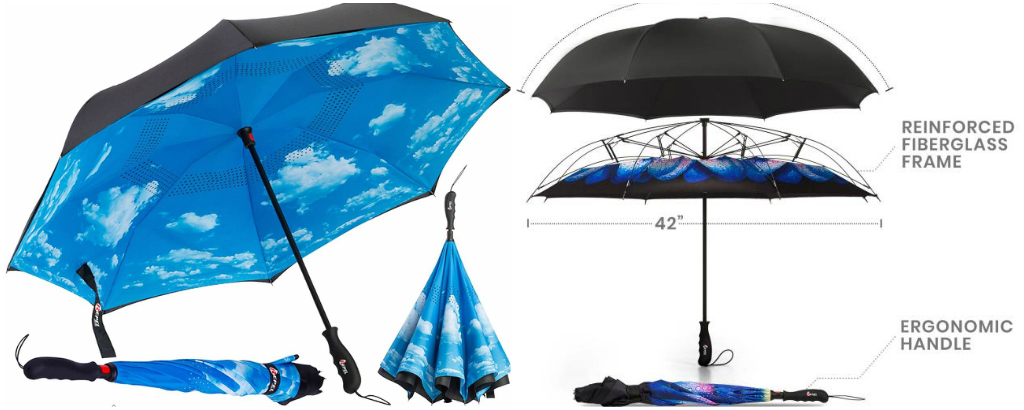 Naturally, I had to order at least a couple. It came very handy when we had torrential rains in April here in Los Angeles. I did not drag any rain into my car or in my home. Repel Umbrella has an array of colors to choose from. I settled for the Blue Sky with little clouds and the Tangerine one. Other benefits include:
Compact
Lightweight
Built to withstand wind speeds that are far faster than anything you'll ever find yourself caught outside in.
Accidents do happen; that's why Repel offers an unbeatable lifetime replacement guarantee! You cannot go wrong with Repel Umbrella. Check it out.