As a rule, I make it a point to find out the origins of the beauty products that I use, not only because I use them on my face, but because I learn so much from it. We should all be a bit curious and want to know who is behind them, how it came about and the reasons behind their creations.
Since its launch in 1935, No7 is a reputable company in the UK and has been rewriting beauty history with the intention of helping women to look and feel their best. No7 has evolved over the decades while adapting to the needs of modern women and staying on top of its game by continuing to invest in research and development. No7's breakthrough innovations have come in the form of groundbreaking age-defying serums designed to respond to the different needs of skin as it ages. It is without a doubt one of the UK's favorite beauty brands. I have never tried any product from No7 so it was long overdue. The fact that I've had extra time on my hands by constantly being at home, this has become a project. These are my choices.
I started with the Radiant Results Purifying Foaming Cleanser: This is the first step because without cleansing your skin, it would be covered with a layer of dirt and oil making it impossible for key ingredients to penetrate and nourish your skin.
No7's Refreshing Radiant Results Purifying Foaming Cleanser deeply cleans while also making pores look tightened. Leaves skin looking fresher, clearer, and free of shine.
After you hit 40, you definitely notice a change in the texture of your skin. Even if you are blessed with good skin, it may tend to feel dry and scaly. It is called dehydration which ultimately results in getting some wrinkles. After carefully checking the No7 website, I decided to incorporate Hydra Luminous into my daily routine. It has hyaluronic acid in it. Hyaluronic acid is a natural substance our bodies produce and is mainly found in our skin and eyes. Often known as nature's moisturizer, it attaches itself to water particles in your skin to help its cells retain as much moisture as possible.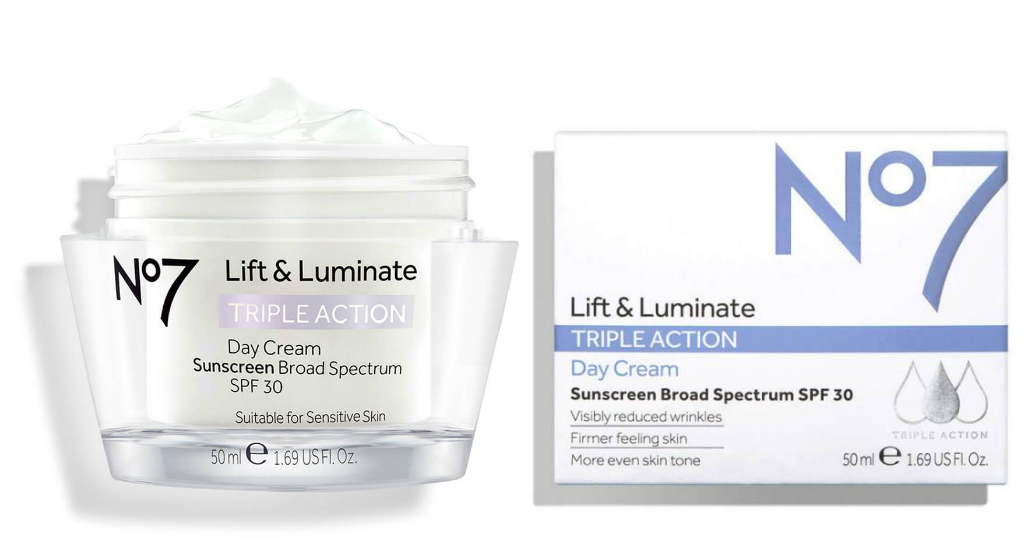 Added to your daily moisturizer, Lift & Luminate Triple Action Day Cream, which includes SPF 30, will hydrate and brighten your skin while improving the appearances of wrinkles. Repeat the same steps in the evening after cleansing your face. Apply a few drops on your face and neck before your Night Cream from the Triple Action series.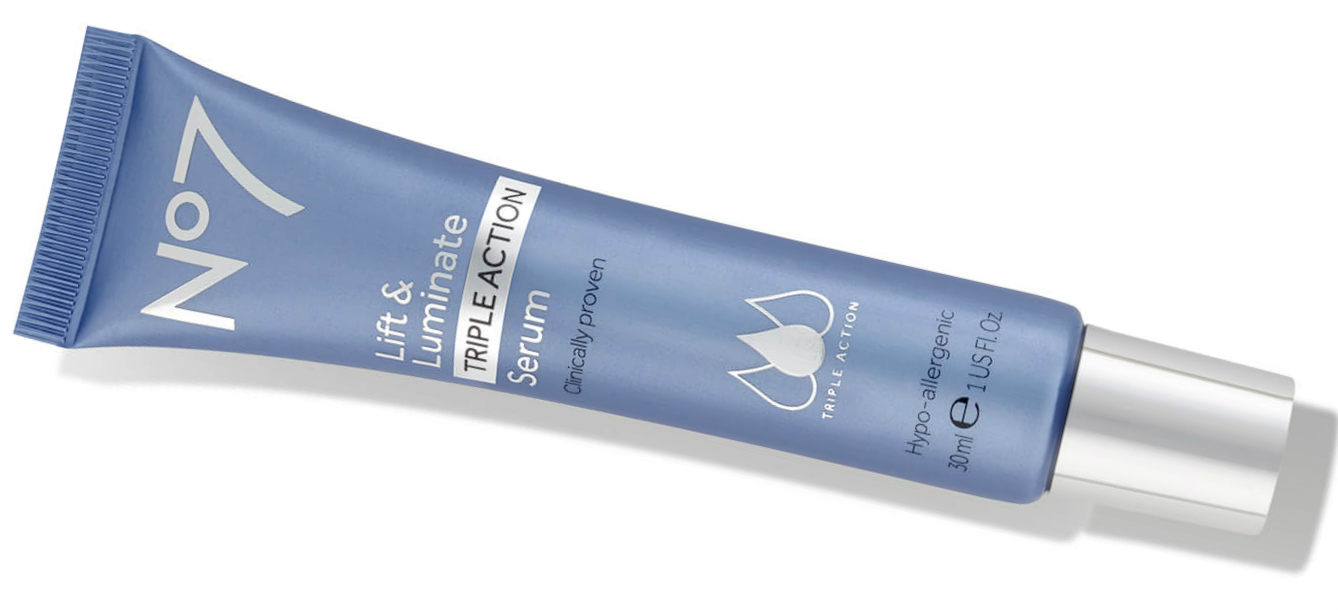 After doing this for a week, I decided to switch to the Lift & Luminate Serum from the Triple Action series just to keep my skin reacting to the treatment. Sometimes your skin will get used to a certain regimen and will perform less than expected. The secret is to keep it guessing. It works for me.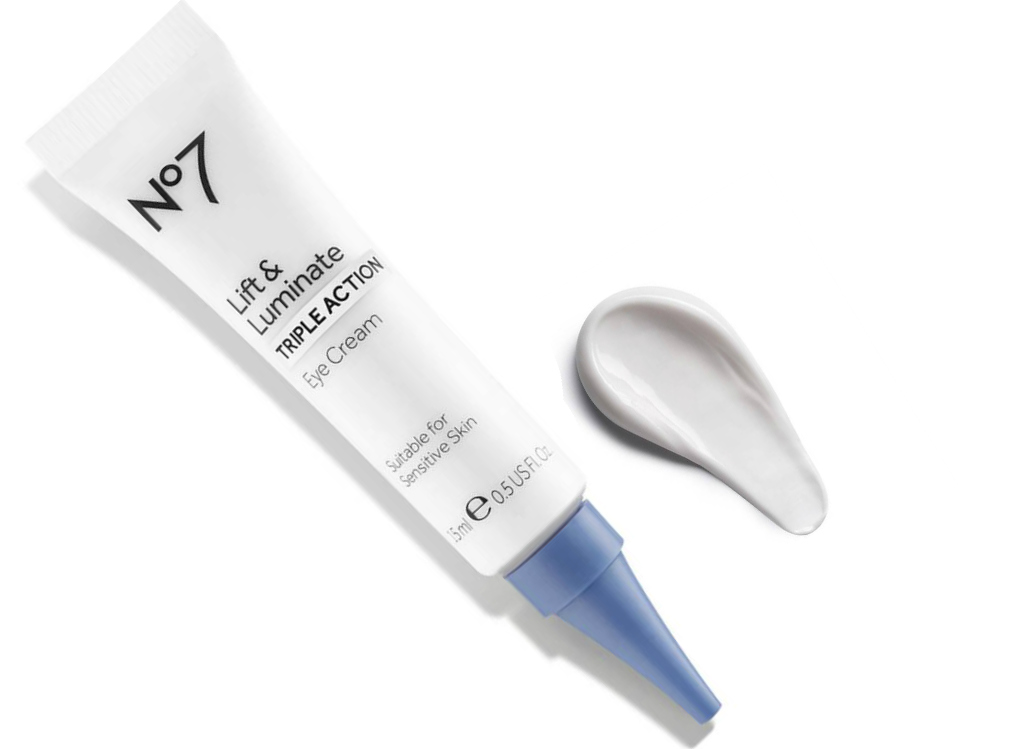 Last but not least. I have been treating my eyes to the No7 Lift and Luminate eye cream from the Triple Action series. Simply apply around the eyes morning and night. I obtained some very nice results which included reduced puffiness and wrinkles. Check it out.
For more info go to www.no7beauty.com