It is not very difficult to get my attention, just send me an email with a dog, a cat or any other animal's face on it and I will make it a point to read it immediately.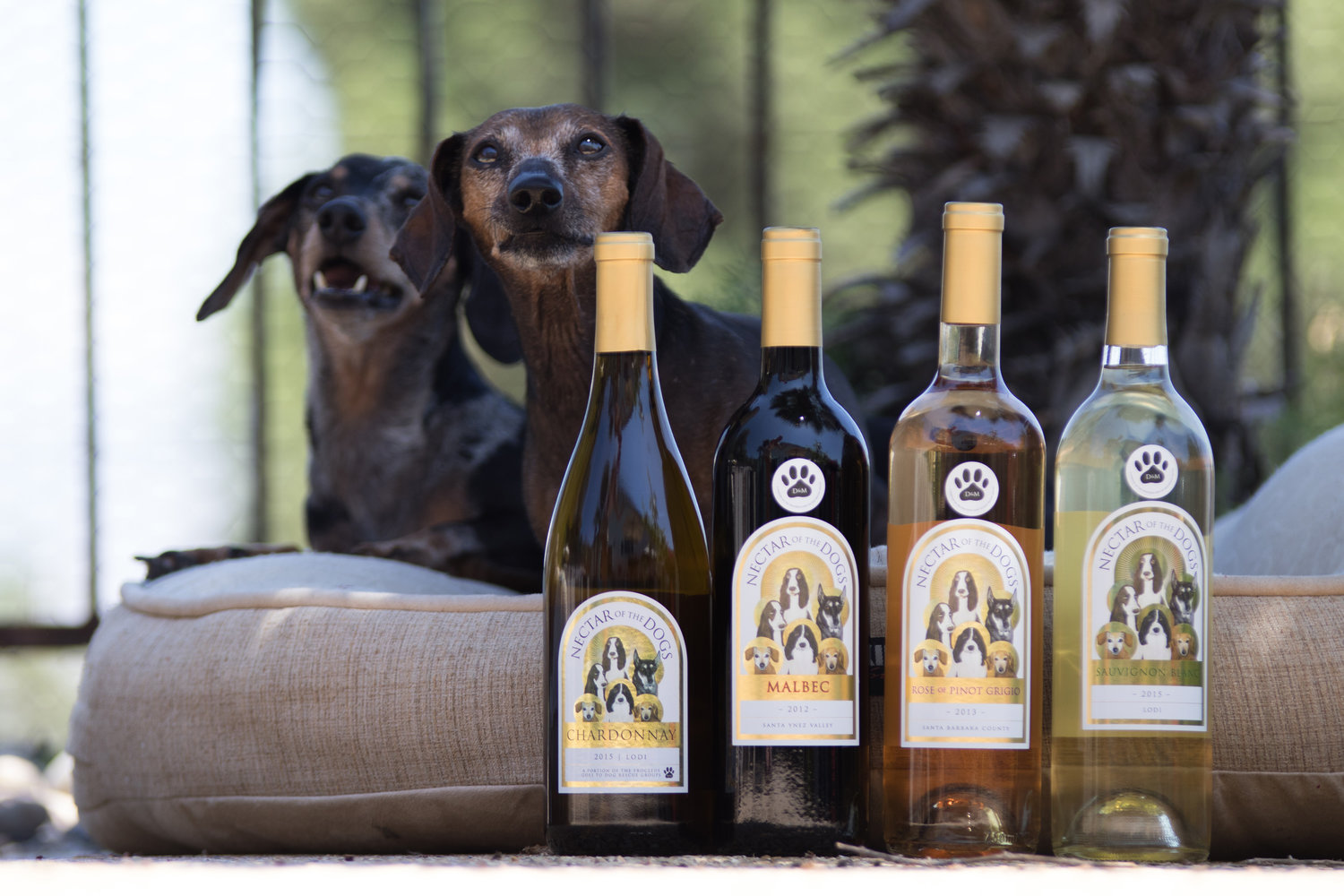 That being said, it was no exception when I received Nectar of the Dogs Wine (NOTDW) press release adorned with the picture of six cute dogs. After reading it, I learned that the company had been established in 2015 by two friends, Melanie Garibay and Donna Graves, who shared a deep connection to their dogs and a love for wines. What started as a passion project turned into a growing wine business with a cause.
What makes NOTDW special is not only the wonderful wines that they offer to their clients but the commitment to give back to dog rescues by donating 10% of all wine sales to various non-profit organizations honoring the memories of their departed furry family members. In fact, the dogs featured on their labels were Melanie and Donna's babies. They were; Melanie's Mika (Husky mix), Connie, Clyde and Floyd (all Dachshunds), and Donna's Spaniels Dreyfus, Remington, Bosley, Murphy & Princess.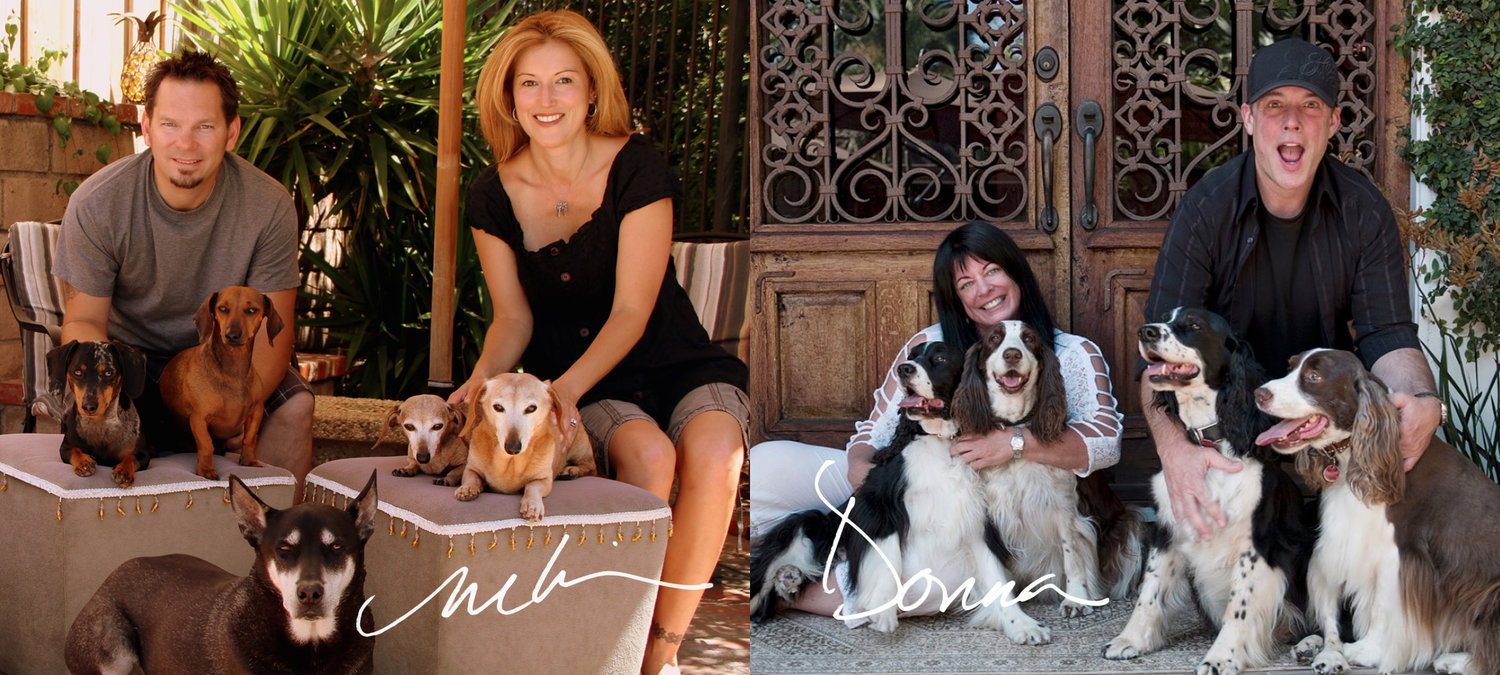 In December 2019, due to prior business commitments, Donna had to leave the company. The two remain friends and co-founders of the NOTDW, while Melanie still assumes her CEO role. It is now solely up to Melanie to continue the mission of handcrafting premium boutique wines and giving back to dog rescue organizations. Although Melanie is fast to declare that she is not a certified winemaker, she considers herself a seasoned wine enthusiast with a deep appreciation for the business.
Being quite familiar with the growing pains of a new business, Melanie maintains her full-time corporate job in the beauty industry while running Nectar of the Dogs Wine with a small team and the support of her husband, friends, and family. Having always had an interest in wines and winemaking, Melanie decided to look for a local Chardonnay comparable to the ones she had tasted in Napa. It is common knowledge that California has some incredible wines. However, people, in general, know very little about the small wineries around Malibu, Ventura, Santa Barbara, or Sunland, just to name a few counties.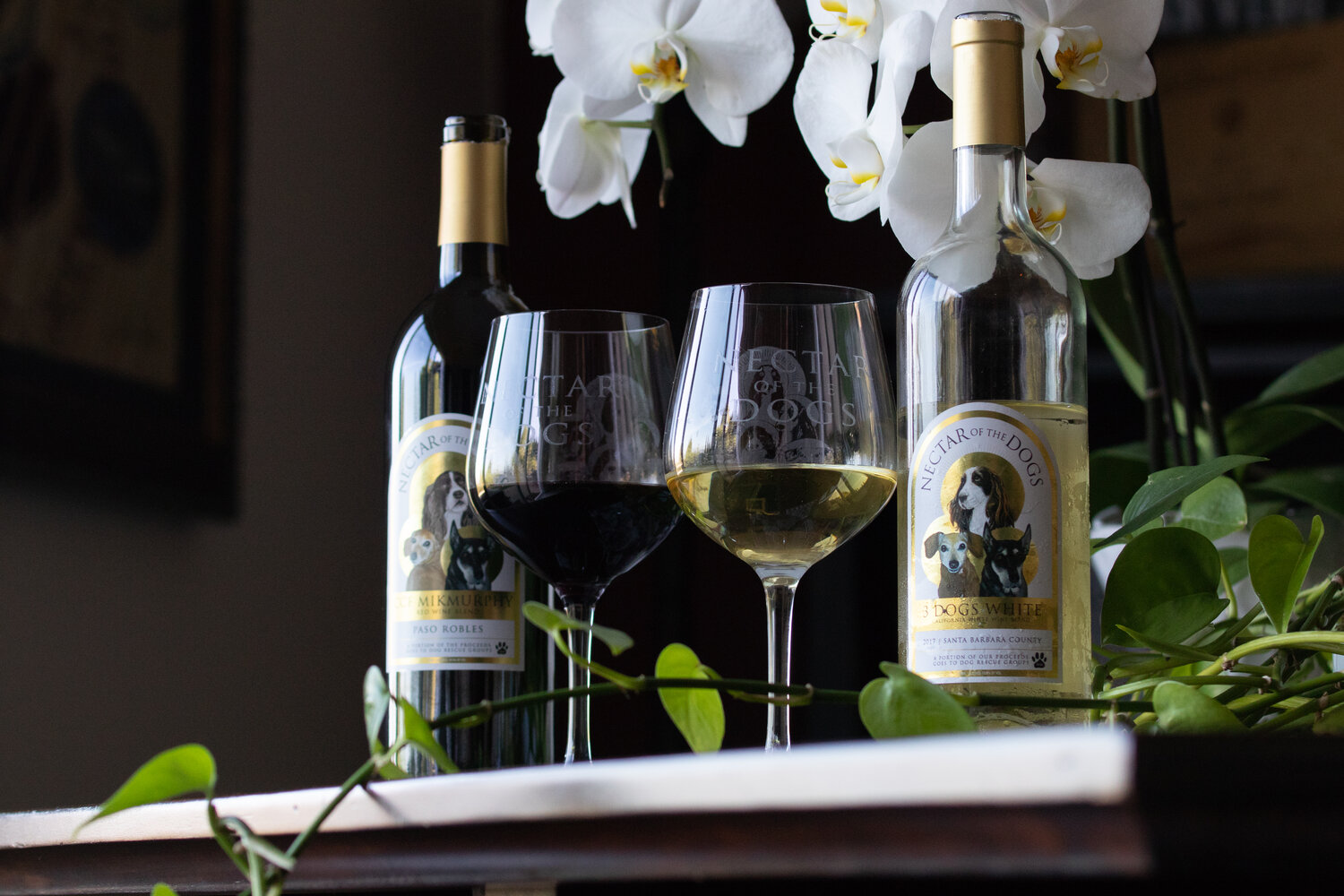 I honestly doubt that many people could tell you anything about Lodi, famous for being the Zinfandel Capital of the world. Very few, I assure you. Melanie spent much time learning about these wineries which still are the best-kept secret in California. After visiting the Sunland Vintage Winery tasting room owned by her close friends, Mike & Debby Giovinazzo, she asked if they could give her some tips about getting into the wine industry. This resulted in an introduction in 2014 to renown, winemaker, Bob Colarossi from the Crush Estate in Lodi. During her first meeting with Bob, she described exactly what she was looking for. After tasting the juice that was fermenting in his back cellar straight from the tank, she knew that she had found her very first wine.
The 2014 Chardonnay debuted her collection, which was up to par with the ones that she had tasted in Napa. Although it was a small production, just 56 cases, it was a success and from the sales, she managed to donate $1,000 to two rescues; All American Dachshund Rescue and Bark Party. In 2016, it was time for her second wine, a Malbec from Lucas and Lewellen wineries followed by her Sauvignon Blanc in 2017, before introducing the Rose of Pinot Noir in 2018. All coming from the Santa Barbara region. Last, but not least, let's not forget the Cab/Cab Franc blend (80% Cabernet Sauvignon/20% Cab Franc) and the 2014 Cab Franc. Crafted by the Alma Sol family, a micro Estate from Paso Robles. Nectar of the Dogs Wine is working to grow its brand with a larger presence at community events while establishing their voice across social media and the industry with announcements and targeted outreach.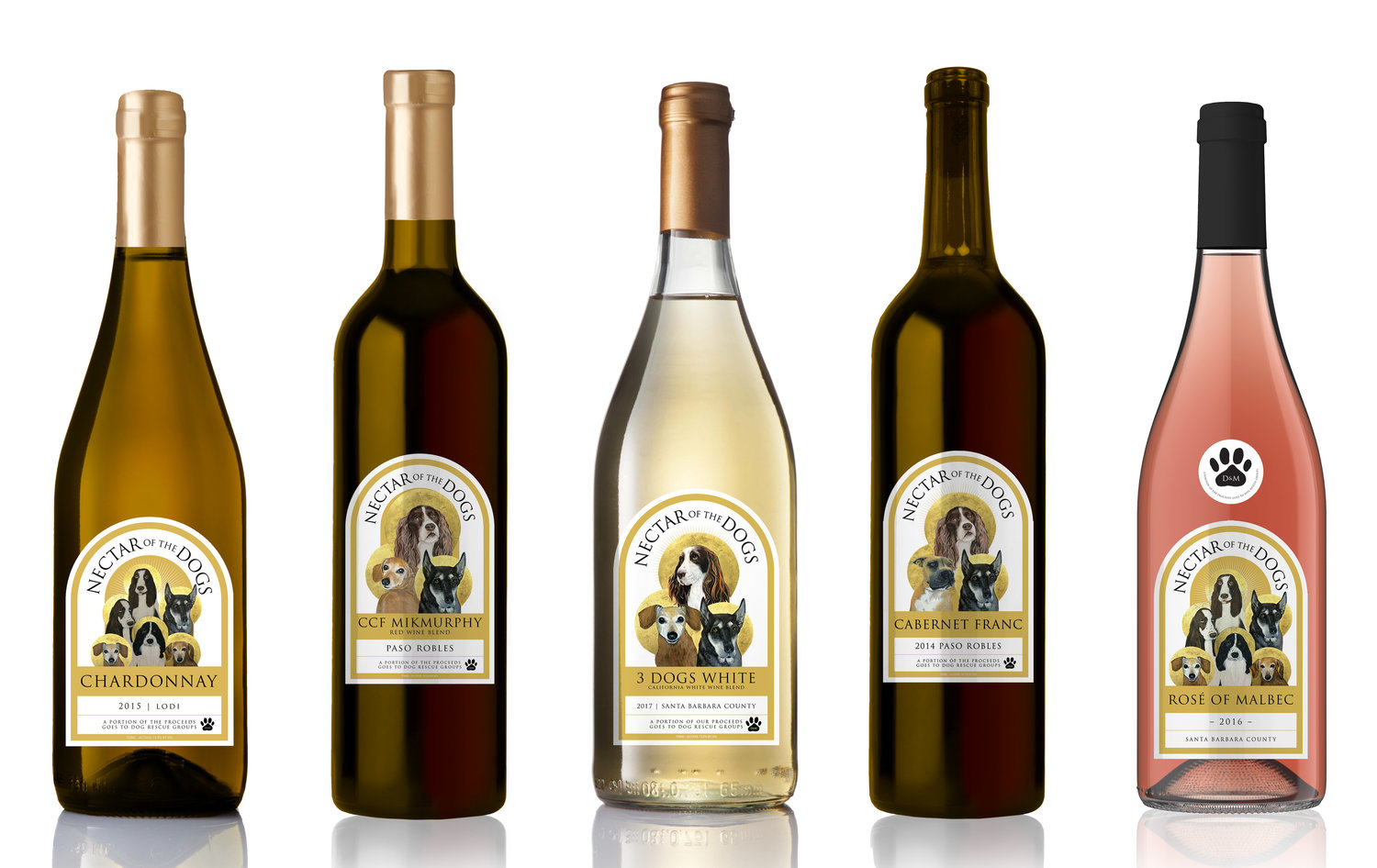 Meanwhile, you can try these fabulous wines and become a club member. They can be purchased online, shipped to you directly, or delivered if you are in the vicinity of their offices. NOTDW is licensed to offer wine tasting in the privacy of your home.
Their goal is to add on new varietals to their portfolio and start the process of opening their own tasting room.
Please remember when you buy and enjoy Nectar of The Dogs, you are drinking for a great cause!