Have you heard of Mukama Botanica? A 100% natural & organic products coming to us from Maui, Hawai'i.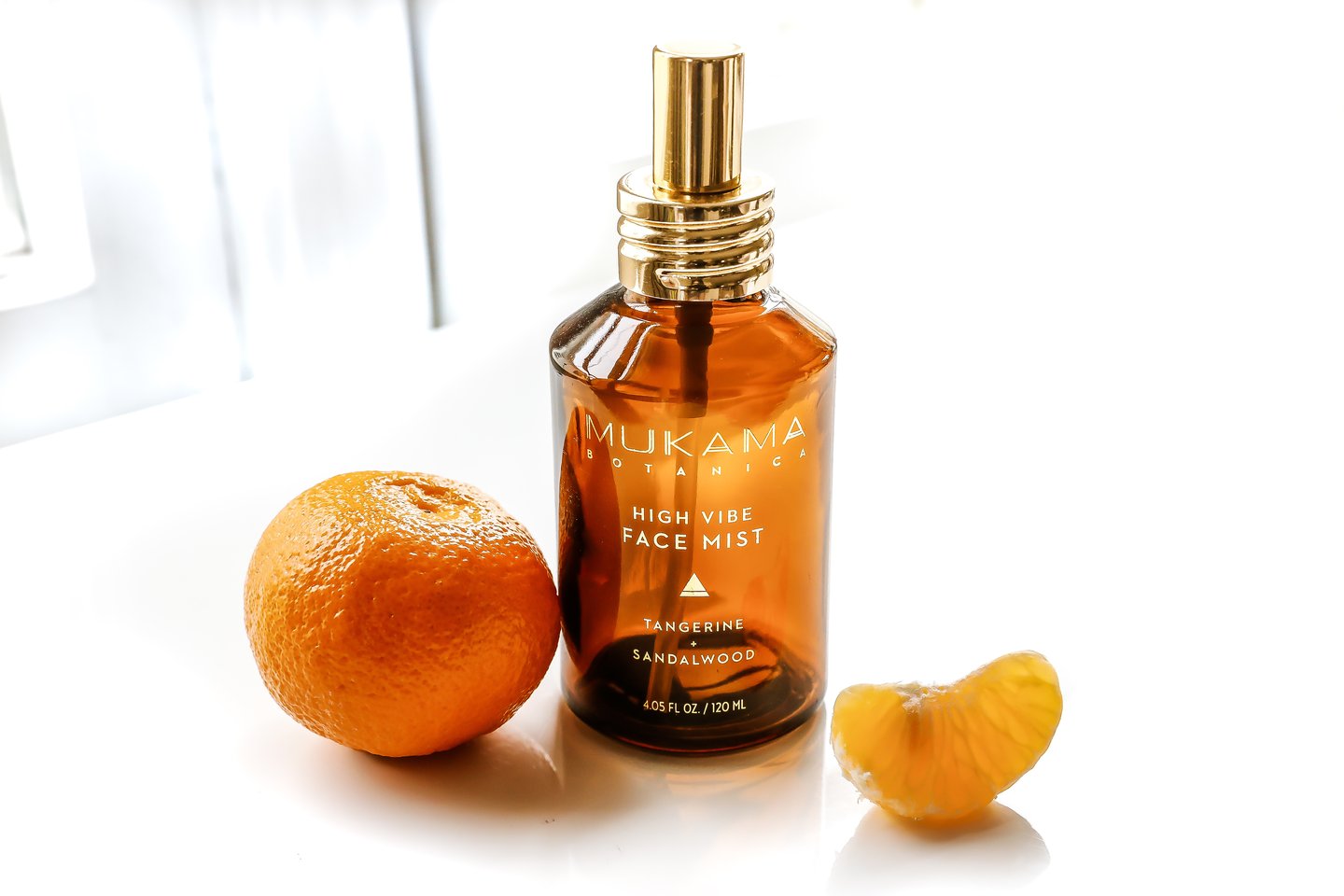 Great for all skin types, try the High Vibe Face Mist to boost your skin. A perfectly pH-balanced potion with high vibe ingredients and aromatics is inspired by sacred Hawaiian plant healing. Made with Rose Water to calm all skin types and improve hydration. Tangerine to sprinkle the skin with protecting antioxidants. Sandalwood to regulate the skin's oil production, this misty facial toner is made to balance, clear, and improve your skin's radiance.
Use this delicious mist on your face a few times after cleansing and gently rub into the skin prior to moisturizing. You can also spritz it on as a refresher during the day, especially during the summer months. I love it!
I also tried the Mukama Skin Superfood Serum.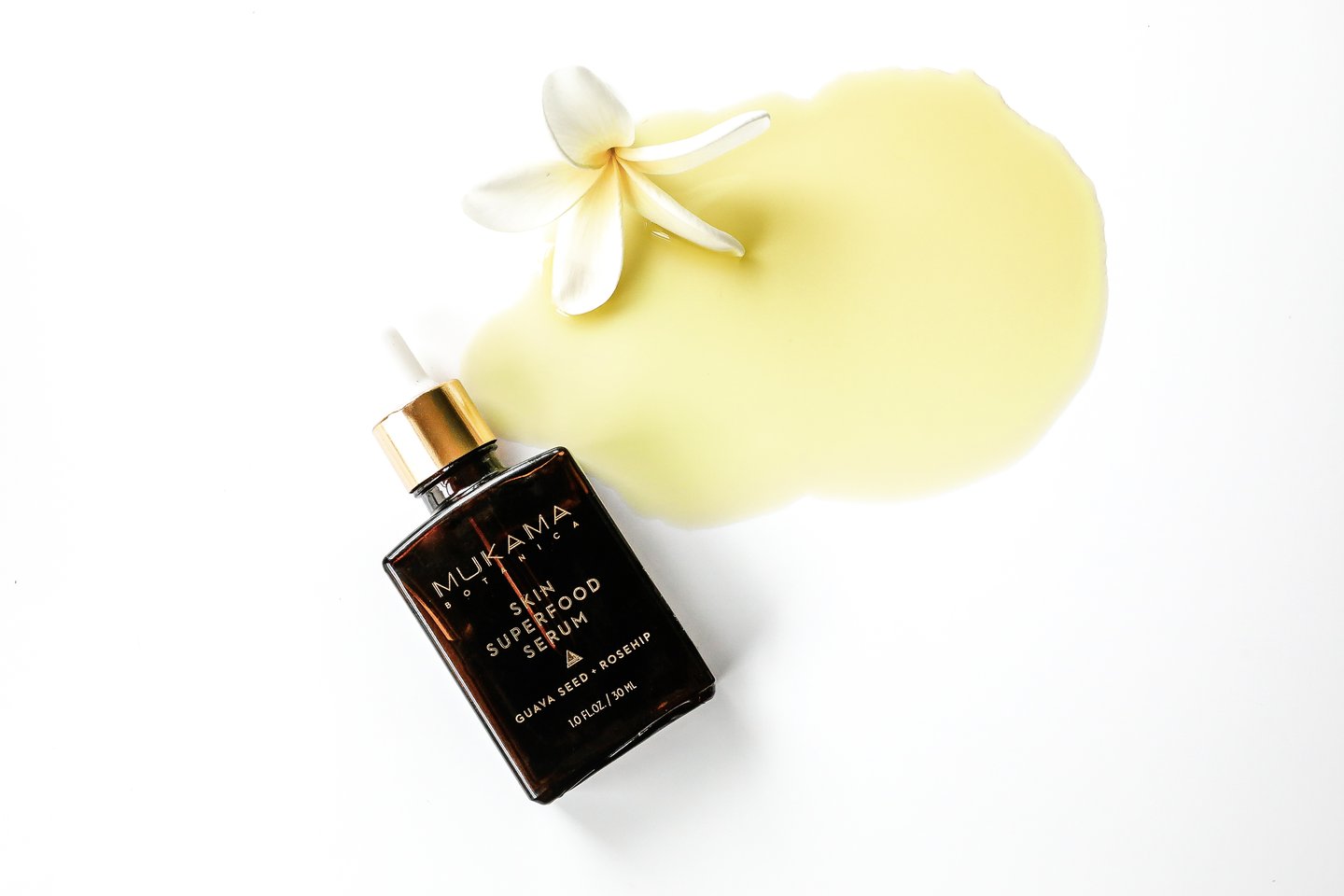 Designed to heal and brighten scars and marks, this magical potion renders the skin supple, glowing, and beautiful.
This nutrient-rich serum is packed with free radical-fighting antioxidants and linoleic fatty acids to help repair damage, even the skin tone, reduce the appearance of scars and stretch marks, brighten, fight acne-causing bacteria, plump fine lines, hydrate and helps regenerate youthful skin.
It is made of Guava Seed to blast the skin with vitamin C – this fruit is 5x richer in vitamin C than an orange and helps to brighten discoloration and fight off airborne toxins.
Rosehip to feed the skin-nourishing loads of omega fatty acids for barrier-protection and deep moisture.
Prickly Pear Seed to deliver the highest plant-source of vitamin E possible, helping to reduce UV damage.
Frankincense to give the skin a healthy dose of antioxidants and help heal anything from acne to scarring.
100% natural & organic, it absorbs easily and is perfect for all skin types.
Apply and massage 3-5 drops into cleansed and toned skin morning and night. Wait about 1-3 minutes to allow the product to be absorbed by the skin prior to applying any makeup. It can be blended or layered with any facial product or used as a moisturizer.
A great product, try it!
For more info and to order go to www.mukamabotanica.com