Hello! My name is Marley… I am what they call a 'senior dog.' I am old, but I don't know exactly how old. My mom does not know either because she rescued me three years ago when I was lost in the street.
That was a great day in my dog life. I am very happy here. I eat plenty and I do not have to sleep outside. As I am getting older, I have more problems, I can hardly see and I cannot hear well. To top it all off, for the past couple of months, I regularly have accidents; I pee wherever I am. I am so sorry about that because I don't mean to but it just happens and I cannot help it.
Thankfully, my Mommy does not get mad. Instead, she has me wear diapers like babies do. So, now I don't have to feel bad. At first, I was wearing the regular white diapers. It was OK but I did not feel handsome. Now, Mommy found this great company called Dog Quality and they have Washable Wonders.
Dog Quality is a Canadian based company that was founded by a nice lady named Ann-Marie Fleming, who has been helping senior dogs around the world since 2011. They specialized in products improving the quality of life for older dogs so they can age gracefully, retain their dignity and continue to find adventure in everything they do.
They have dog diapers and belly bands, which are perfect for me because I sleep on Mommy's bed. They are quite fashionable!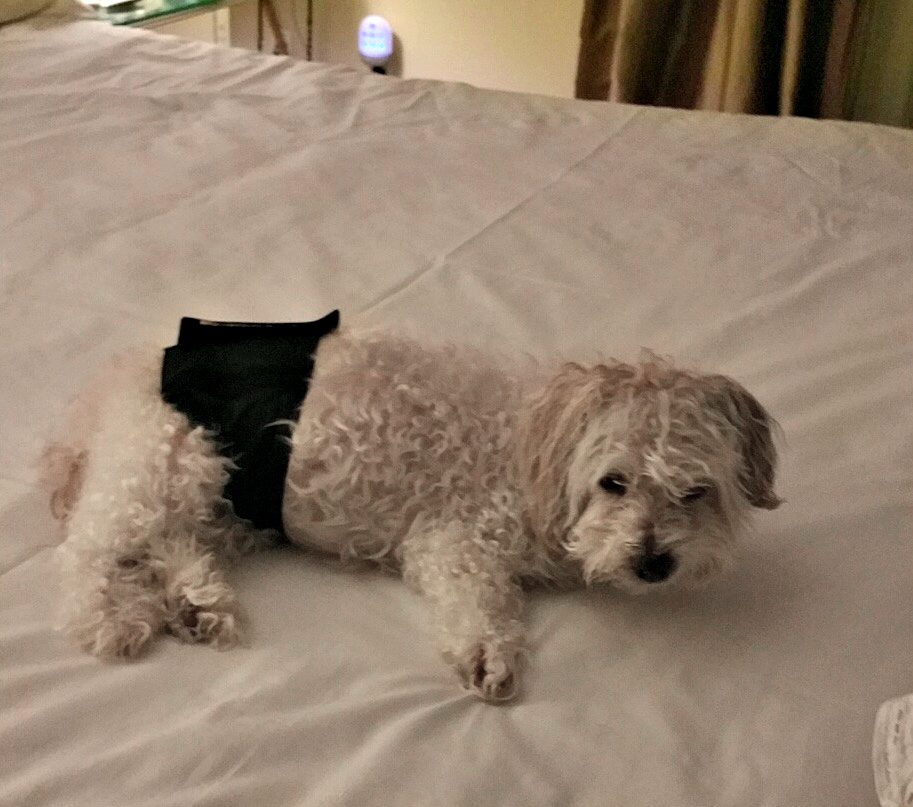 Mommy said that everybody who has a senior dog should check out their website because they have plenty of great things for seniors, including strollers. Check it out!
To get your furry buddies the Diapers and Belly Bands visit www.dogquality.com