There are many great companies that have dedicated their energy to making beauty products based on CBD and CANNABIS. So many that we can never fall short of material to write about, which I do constantly. Canna Bath Co. is my latest discovery.
Strongly believing in holistic healing approaches, they keep offering the benefits of cannabis through their soothing products. Calming the body and eliminating stress can have numerous health benefits, especially in these difficult times. There is nothing better than soaking in a mineral-rich CBD infused bath!
But let's start at the beginning. Canna Bath Co. was created by Jessica Bernardo, a trained massage therapist who was always interested in health and natural products. From the start, all her products were formulated for sensitive skin, making her own CBD infused bath products that offered pain relief.
"When I was in massage school, my focus was on helping people feel better without harsh pain medicine," she says. "I was already playing around with bath products and supplements using lavender, rosemary, and other natural ingredients such as cannabis oil. This is the perfect combination of my two passions."
In 2015, she took her passion for skincare and holistic wellness, along with her background in cultivating medical marijuana massage/aromatherapy, and combined them to bring us another way of enjoying cannabis with the ultimate bath and body experience.
All of her products are natural, perfume-free and handmade with care ​in Oakland, CA. Their essential oils and CBD are therapeutic grade and tested for quality and potency. We all can appreciate her #plantsoverpills!
For years, I have frequented Spas and enjoyed massages, which to me is one of the great ways to release pressure. So naturally, I had to try their nourishing CBD Body Oil, made to be used, not only for massages but also for skin, hair, and nails.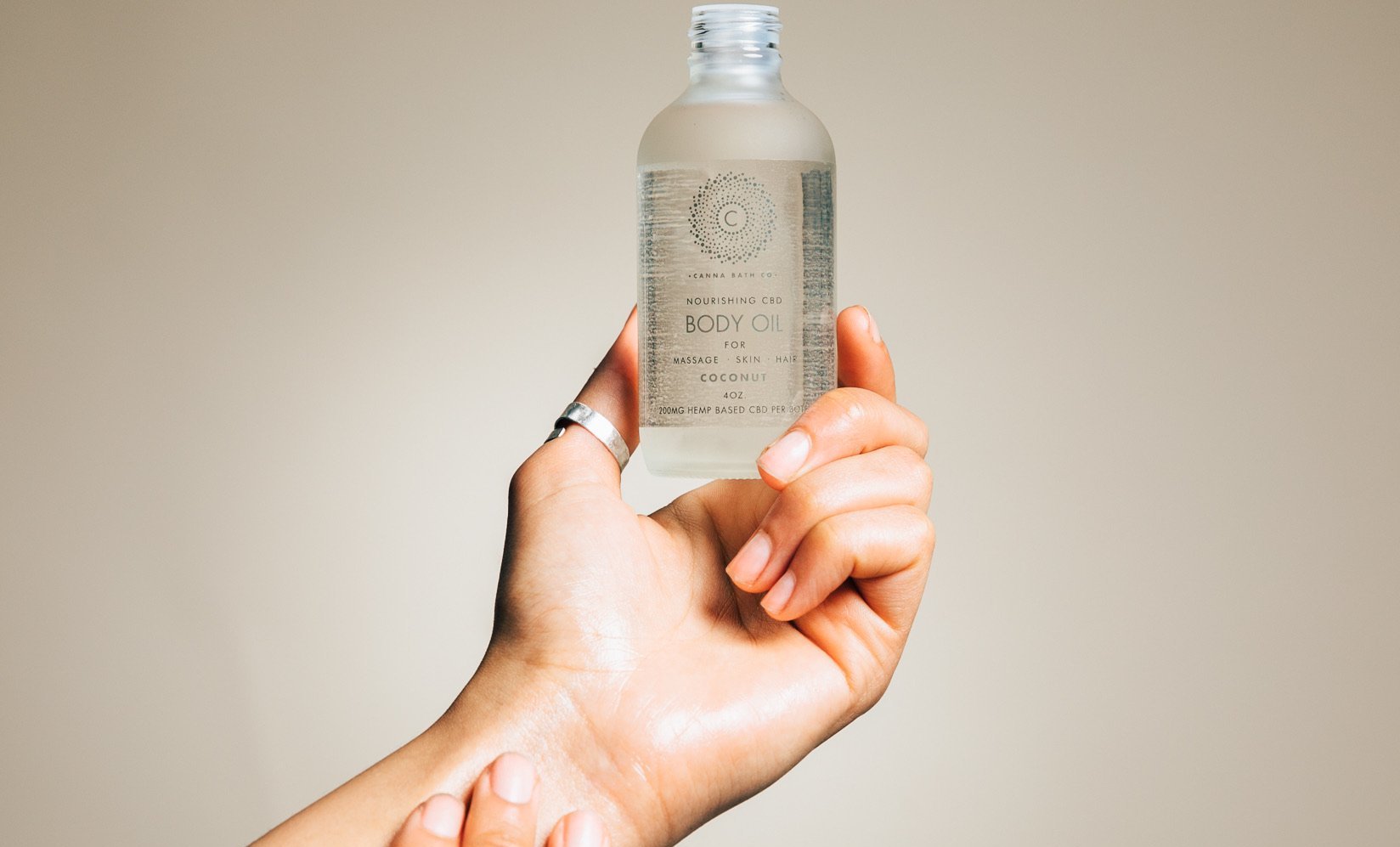 Their coconut body oil is infused with 200mg of hemp-based CBD. It also has Jojoba Oil, Sunflower Oil, and Natural Flavor Oil. This body oil is light-weight and non-greasy, and contains no chemicals and no perfumes! Perfect for men and women.
The other product that I chose to experience, and their latest creation, was the CBD infused Pain Patch with 120 mg Cannabidiol.
This Topical Pain relieving patch provides a slow release of CBD throughout the entire body for up to 8 hours.
Each Patch contains 40mg of Hemp Based CBD and is sold in a pack of three. Other ingredients include: Lidocane, Menthol, and Hemp-based CBD. I regularly use pain patches so I consider myself knowledgeable when it comes to patches. This one definitely worked. One great thing is that it is odorless and each patch is free of artificial dyes, casein, corn, colors, dairy, egg, fillers, flavorings, gluten, GMO's, latex, MSG, peanuts, preservatives, shellfish, soy, sugar, tree nuts, and they are GRAS certified.
Other benefits of CBD patches include the ease of use, long shelf-life, time-release delivery, convenience, avoidance of the digestive tract, and avoidance of metabolism by the liver. I highly recommend this product.
For more info, prices and where to find go to www.cannabathco.com