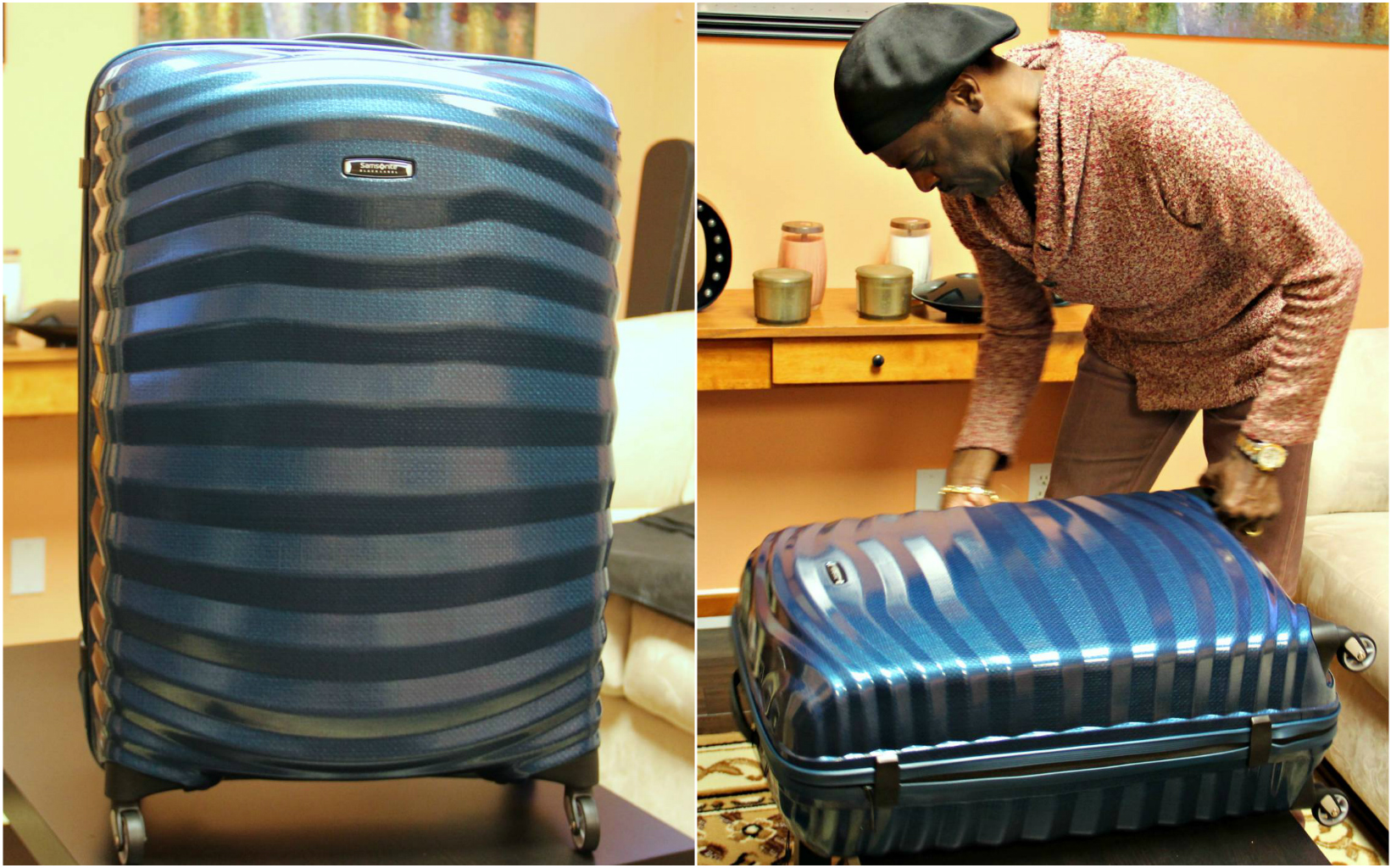 As a frequent flyer, I am always on the lookout for a great travel bag. And because I really don't know how to travel light, I need a large piece of luggage that can accommodate quite a few items, without exceeding the 50 lb. weight limit restriction most airlines impose. In addition, it must be strong enough to take the abuse of the carousels they tumble around on, and the baggage handlers that carelessly toss luggage on and off planes. The hardest thing to find in the type of bag I just described is not so much the durability — because a lot of companies make hard-shell luggage — it is the lightness of the bag. It seems the more sturdy and protective the bag, the heavier they are.
That's why I'm so happy to have found the Samsonite series of Curv® material luggage. Samsonite has always been an industry leader in quality and innovation when it comes to luggage. This Curv® material is almost indestructible and used exclusively by Samsonite for its hard-sided collections of travel bags, which is extra light but strong, and has transformed the way luggage is crafted, bringing back ease and comfort to traveling.
A self-reinforced material, Curv® is made of high performance 100% polypropylene fibers which are incorporated in a matrix of the same material. About 5 times stronger than conventional polypropylene shells, Curv® cases exhibit an impressive impact resistance and are stiff enough to keep their shape and protect the packed goods during the rough baggage handling procedures in airports.
Engineered to withstand extreme weather conditions, the Curv® cases perform great even at temperatures as low as -189 degrees Celsius. The creation of this material begins with virgin polypropylene granules, which are melted down and stretched in very thin sheets. The sheets are further cut into fine strands, about 1 cm wide, which are woven together like cotton fibers, to create lightweight but incredibly strong fabric sheets.
The next step consists of layering and melting together several of the woven polypropylene sheets, which are eventually hot compressed and form the well-known Curv® material used for Samsonite luggage. The attractive appearance and nature-inspired designs of the stylish suitcases make these bags suitable for both business and leisure trips.
The specially molded shells are not only elegant and comfortable to transport, but also designed to minimize surface contact.
This means that the sensitivity to scratch is lower and your belongings are well protected, although the exterior case is so thin. Eye-catching and available in a wide range of colors and styles, the sleek Curv® suitcases have beautiful exterior patterns, smooth wheels and resistant wheel handles. And to keep your belongings safe, the bags are equipped with either TSA locks or 3-point lock systems, and feature waterproof zippers.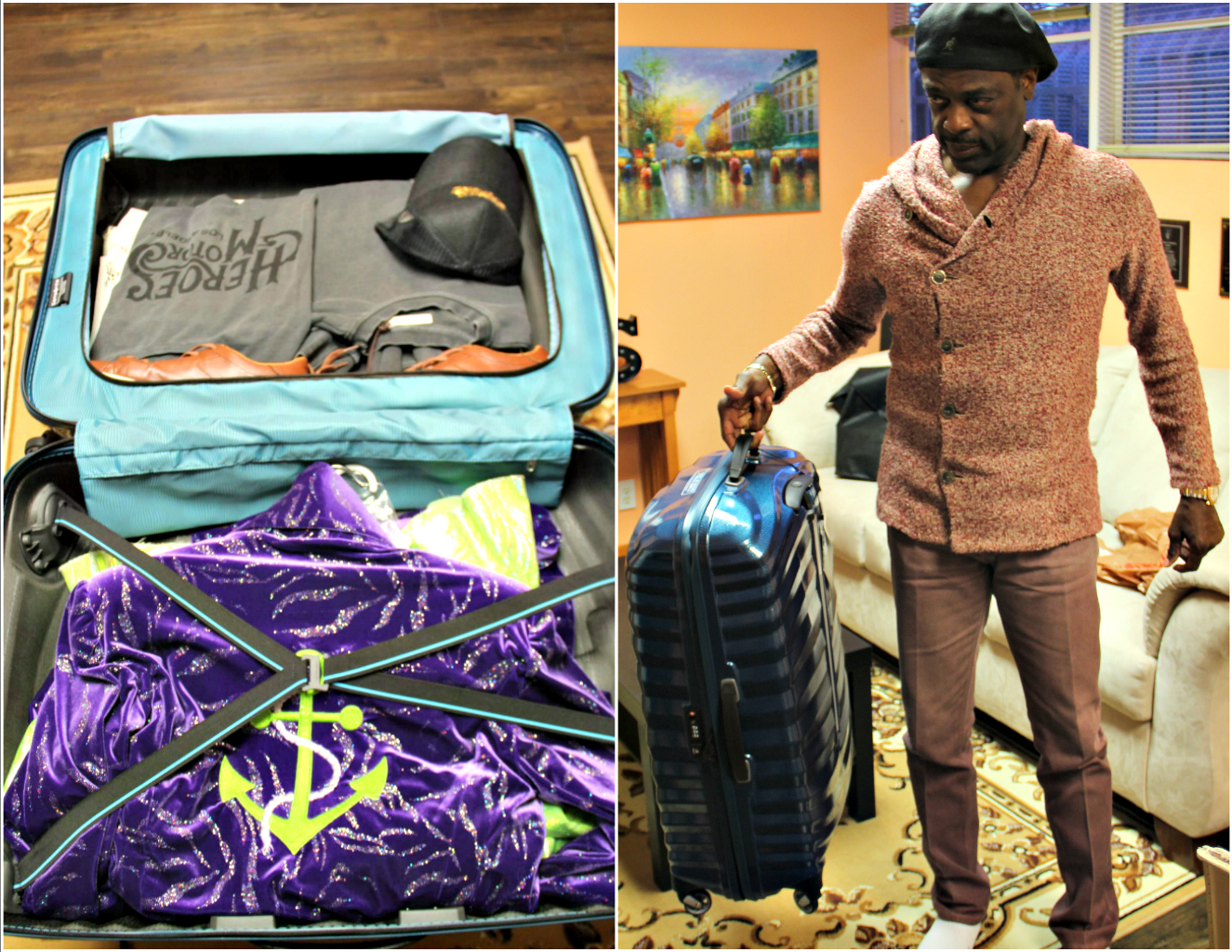 The luggage I own is from the Lite-Shock series; the Black Label Lite-Shock 28" Spinner. This piece of luggage is a mere 5.5 lbs. when empty. That leaves about 45 lbs. left to fill your bag with everything from clothes to shoes, toiletries and whatever else you need to make you feel at home when you get to your destination, while keeping you under 50 lbs. and avoiding any additional baggage fees.
So if you're looking for a new piece of luggage, you need look no further than the Samsonite Curv® series… This is a lightweight piece of luggage that does a heavyweight job. You will be impressed!
For other options, check out their Armage 29" Expandable Spinner and their Spettro 25" Spinner.
To purchase the Samsonite Curv please visit https://shop.samsonite.com/