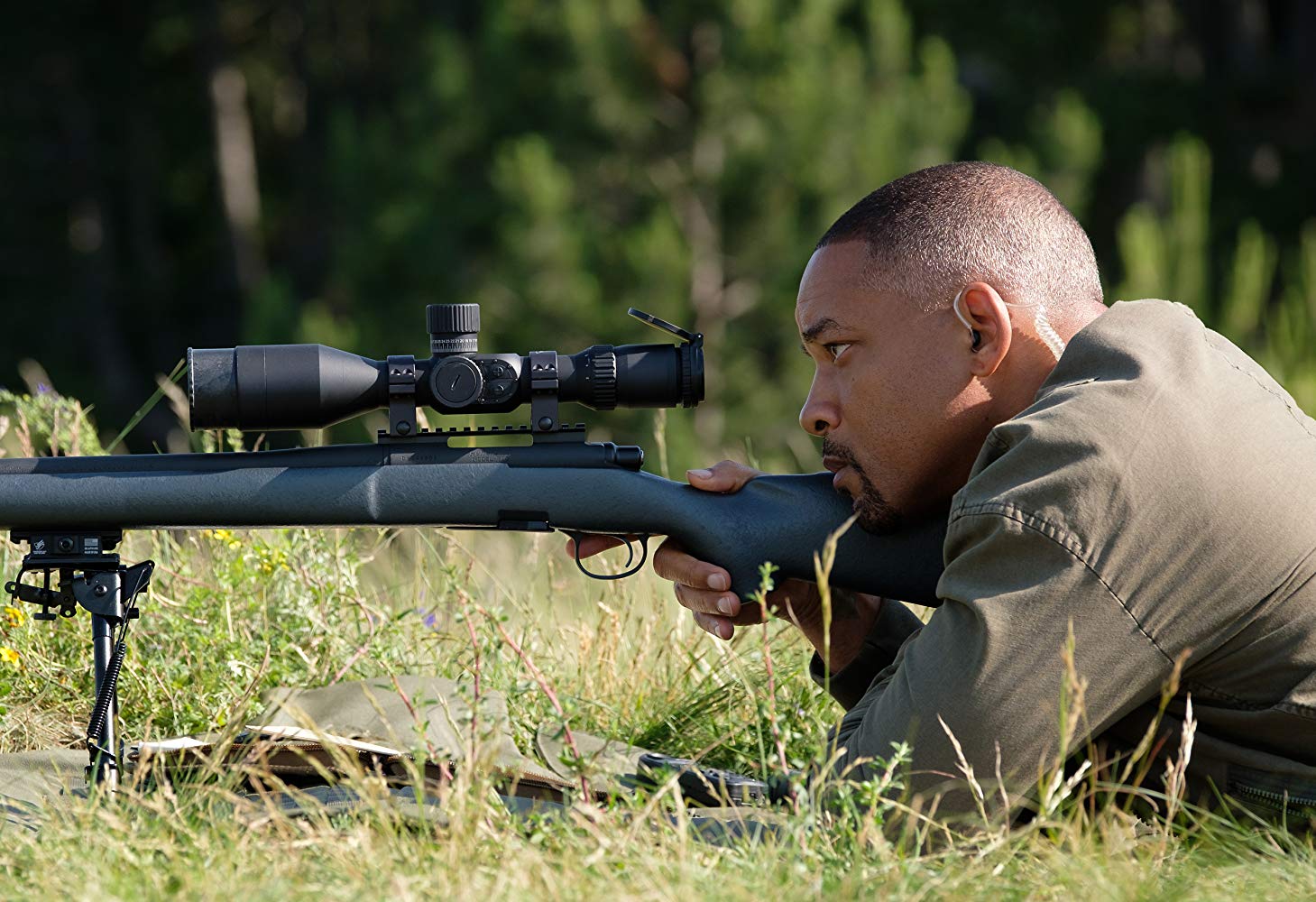 Why have one Will Smith star in your action movie when you can have two? That seems to be the main selling point for the veteran actor's latest cinematic endeavor, "Gemini Man," a ho-hum thriller about a retired assassin who is pursued by a young operative that turns out to be his clone, costarring Clive Owen and Mary Elizabeth Winstead.
A technically impressive but narratively messy action thriller, this latest entry from acclaimed director Ang Lee utilizes cutting edge technology to create a more immersive moviegoing experience, but the approach ultimately only serves to camouflage its sloppy storyline. Similar to his last film, "Billy Lynn's Long Halftime Walk," which used the same sped-up format to more jarring effect given the story's emphasis on war and PTSD, Lee gives audiences a bold and groundbreaking piece of entertainment but the audacious approach is too often undermined by the middling script by David Benioff, Billy Ray and Darren Lemke – a shame considering those writers' combined talents. Boasting some impressive action sequences that underscore the sublime camerawork of cinematographer Dion Bebbe and visual effects by Bill Westenhofer and Guy Williams, "Gemini Man" has awe-inspiring moments that make this novel approach worthwhile; it's just too bad that the story leaves so much to be desired.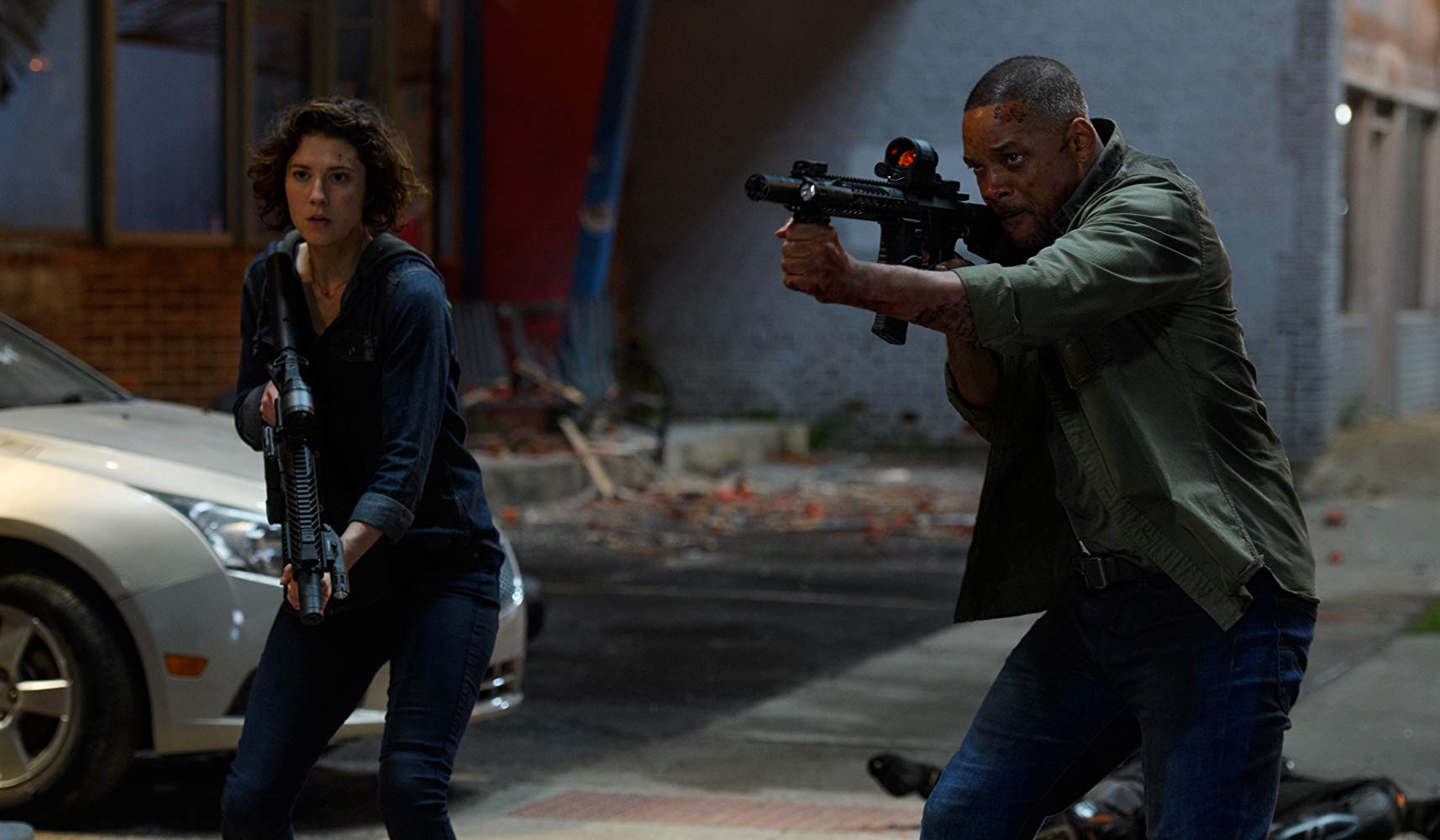 "Gemini Man" centers on government assassin Henry Brogan (Will Smith) as he carries out his last contract kill – sniping out a terrorist traveling on a bullet train – before settling into retirement. But Henry's retired life of mackerel fishing is short-lived, as no sooner than he retires, he discovers that the mark may have been innocent. When the government learns that Brogan is aware of their subterfuge, they conspire to take him out once and for all, and enlist some assassins to carry out the task. But with the help of a fellow operative named Danny (Mary Elizabeth Winstead), Henry is able to dispatch of these hired guns with relative ease, and the pair head overseas to the home of Brogan's old colleague Baron (Benedict Wong).
Meanwhile, not only is Henry's government agency after him, so too is Clay Varris (Clive Owen), the head of a secretive black ops unit named Gemini, and his efforts to do so prove more intriguing. Clay dispatches his own assassin to take out Henry, and as Brogan comes to learn, this killer bears an uncanny resemblance to him, with an equally impressive skill set to boot. Turns out, their resemblance is no coincidence, and he is a DNA clone of Henry, the result of Gemini's top-secret research project. As Henry and his younger clone try to come to grips with this confounding chain of events, the diabolical Clay takes measures to keep a veil of silence around his secretive cloning project.
Filmed at 120 frames per second in 4K 3D, the second time the director has used this format, filmmaker Ang Lee applies his bold vision and storytelling style to a rather lackluster thriller that becomes increasingly convoluted as the story plays out. There is so much double-dealing and conspiring going on in the muddled script that most audience members will just give up on trying to understand it and simply allow themselves to get lost in the action. Speaking of action sequences, while the narrative as a whole is a confounding affair, and the script's attempts to explore themes involving paternal relations and cloning technology are feeble at best, there are some truly standout gunfight and chase scenes that at least make this misstep a touch more tolerable. But even with the surreal camerawork by Dion Bebbe and the eerie digital effects work by Bill Westenhofer and Guy Williams, one is left in search of a relatable storyline to engage with, and "Gemini Man" comes up desperately short in that regard.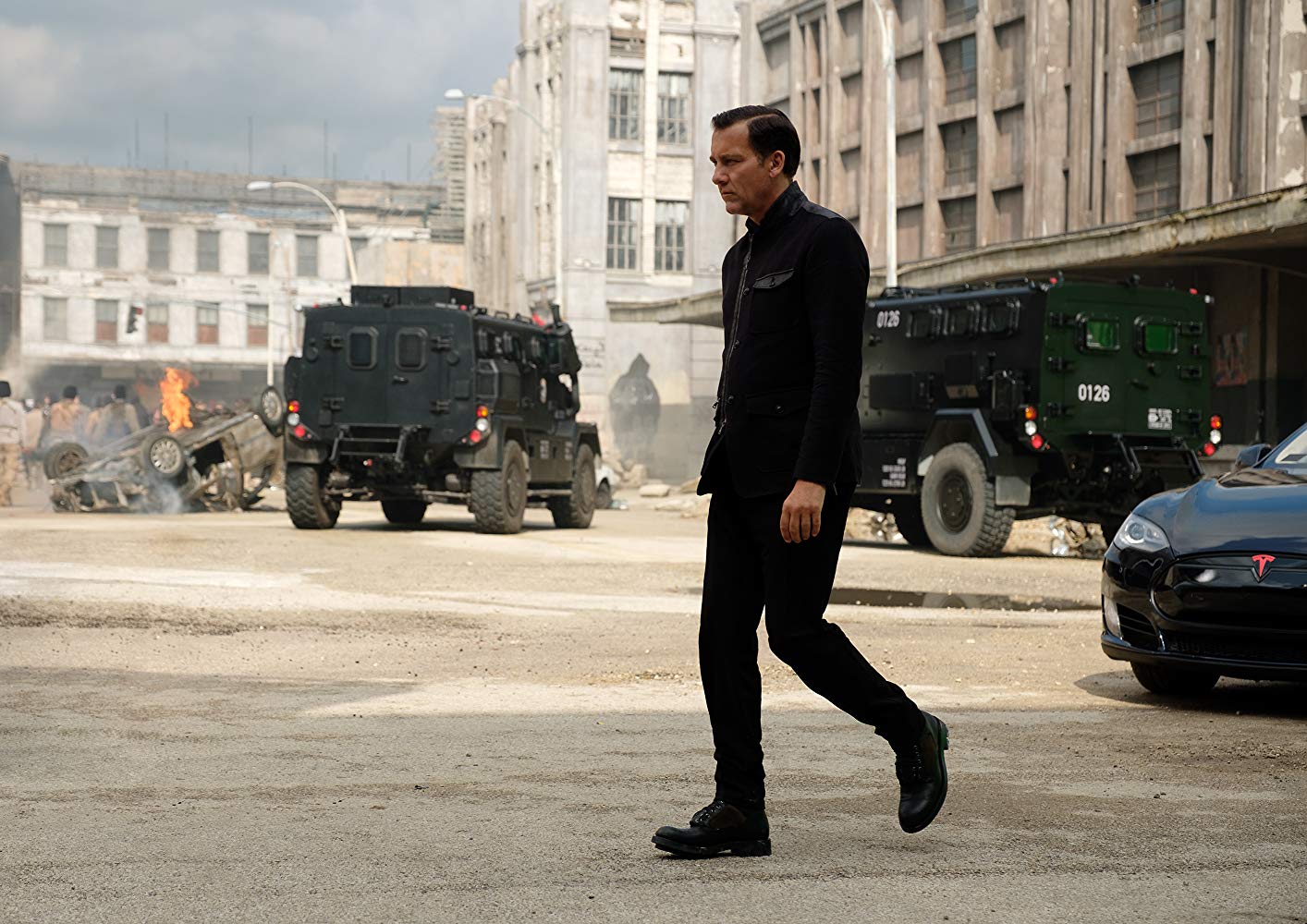 Will Smith does his action-hero best in portraying two versions of his assassin character, but his extra effort is notable less for the dual performances and more for the younger character's distracting digital makeup. In both cases, Smith's performance is more physically than dramatically impressive, with his character alternating between states of confusion and peril throughout much of the proceedings. The supporting players are serviceable but unspectacular, with Mary Elizabeth Winstead proving herself an appealing presence as Henry's hitwoman ally, Benedict Wong bringing some comic relief as Henry's old colleague Baron, and Clive Owen going full villain mode as the Gemini leader in charge of the cloning operation.
"Gemini Man" is a messy action thriller that feels like a generic clone of superior assassin flicks.
By Lucas Mirabella
Running Time: 117 mintues
Rated PG-13 for violence and action throughout, and brief strong language.