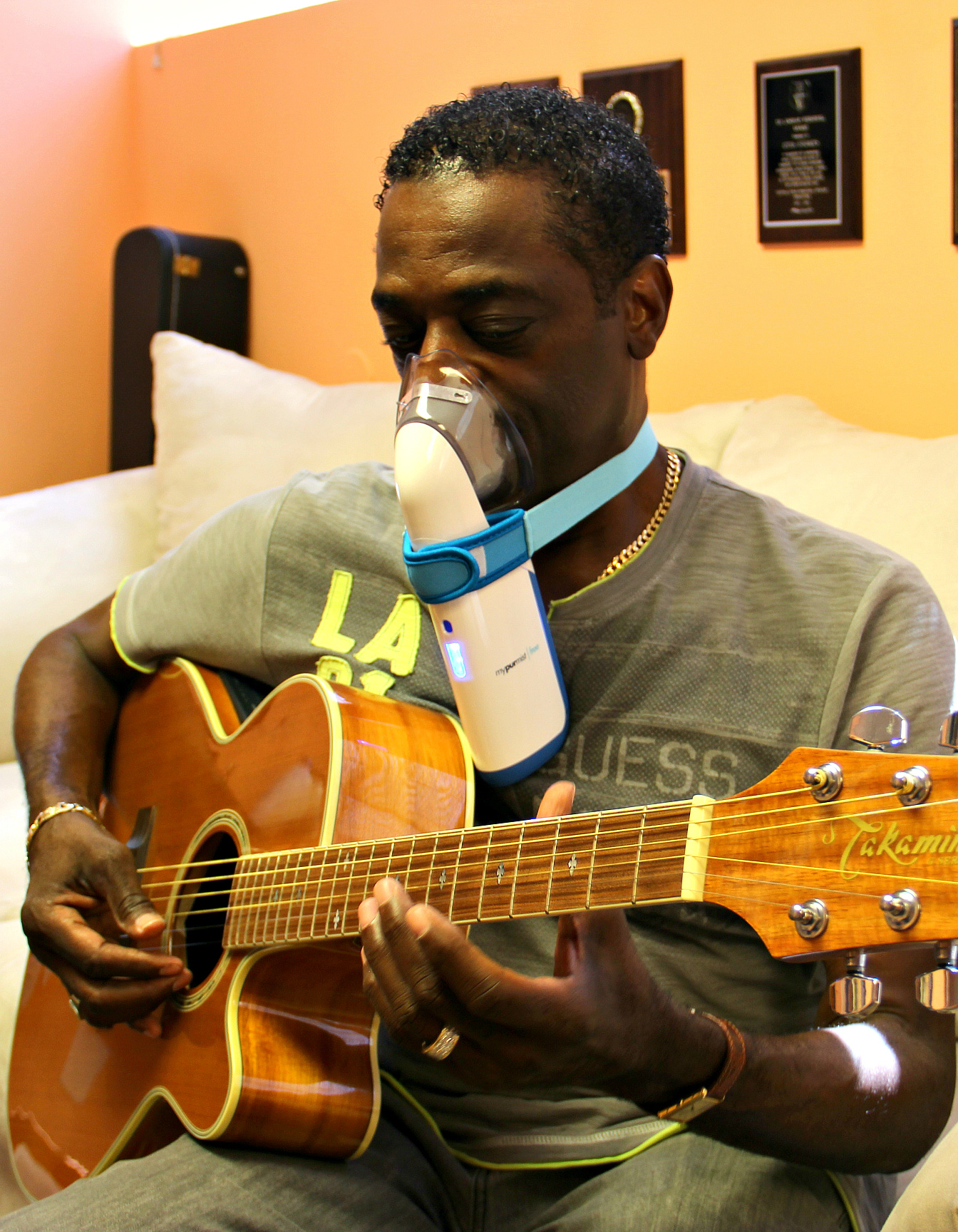 In addition to being a journalist, I am a professional singer and for the past two years I have been dealing with Acid Reflux, which in my case is symptomatic of excessive mucus being created in the stomach and flowing back into the throat. Unfortunately for a singer, this can become a serious impediment when performing and the mucus collects in the throat creating difficulties while hitting high notes. However, there are certain medications as well as changing dietary habits that can help manage the problem. But after researching different remedies and cures for this disorder, I discovered the MyPurMist Steam Inhalers, which were highly recommended by other notable singers such as Stevie Wonder, LeAnn Rimes, Cyndi Lauper, Martina McBride, Yolanda Adams and Jackson Brown, who swear by these handy devices.
Although steam has been used throughout the ages to provide therapeutic relief for the respiratory system, it was usually dispensed in a primitive manner by holding your head over a pot of boiling water with a towel over your head to keep the steam contained. MyPurMist has re-invented steam delivery by providing germ free steam instantly without the use of any boiling water or covering. This system is safer, easier and more convenient than past methods. The mist is instantly produced and penetrates deep into your sinuses, nose, and throat for superb relief. Even though MyPurMist Steam Inhalers were essentially developed to provide effective symptomatic relief of allergies, sinusitis, colds/flu, cough, laryngitis, parched throat, and discomfort from sore throat, the benefits for a singer are equally as therapeutic. When you inhale warm, moist natural steam, it lessens mucus production and reduces inflammation in the throat, while moistening the throat and vocal chords. The warm vapors act as a natural expectorant to allow one to comfortably clear away excess mucus in the nasal passages.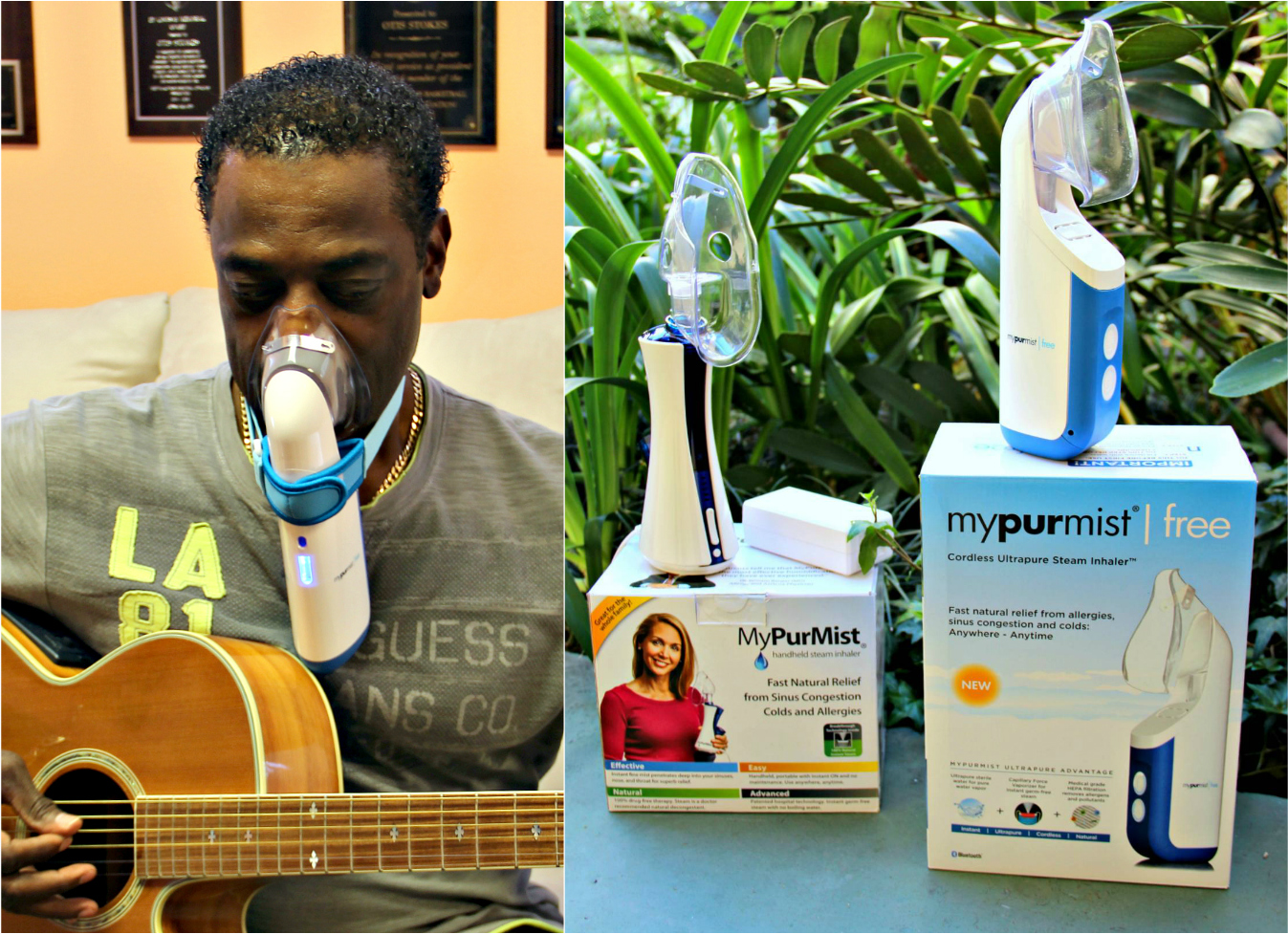 MyPurMist makes two versions of their Steam Inhaler:
The MyPurMist Free Ultrapure Steam Inhaler ($149.95) is cordless and handheld and allows you enjoy instant germ free, allergen free, and pollutant free vaporous fine mist anywhere you are without the restriction of a cord. The MyPurMist Classic Handheld/Plug-In Personal Steam Inhaler ($129.95) is just as effective, but does have a power cord. The one advantage of this device is you don't have to worry about the battery running down. I prefer the MyPurMist Free, because it is very convenient when you travel and need to be mobile around your hotel room. It allows you to receive the steam therapy while performing other chores. Both devices can be used with a handsfree strap, which frees your hands to multi-task. The straps can be purchased separately.
These Inhalers both have the same great features such as being 100% natural & 100% drug-free, produces 99.9999% germ-free warm mist, has instant steam for fast relief and an automatic drying cycle, which requires no cleanup. And for the tech-savvy, it also has a Bluetooth app to optimize your results as well as simplifying getting supplies and discounts. Both of these incredible steamers are more than worth the price being asked, and with the comfort and relief they provide, I'd call it a deal.
To try MyPurMist Steam Inhalers visit shop.mypurmist.com