I love all gadgets and products that make life easier around the house. This is why I like my weekly visit to Bed, Bath & Beyond. It always carries all kinds of interesting things.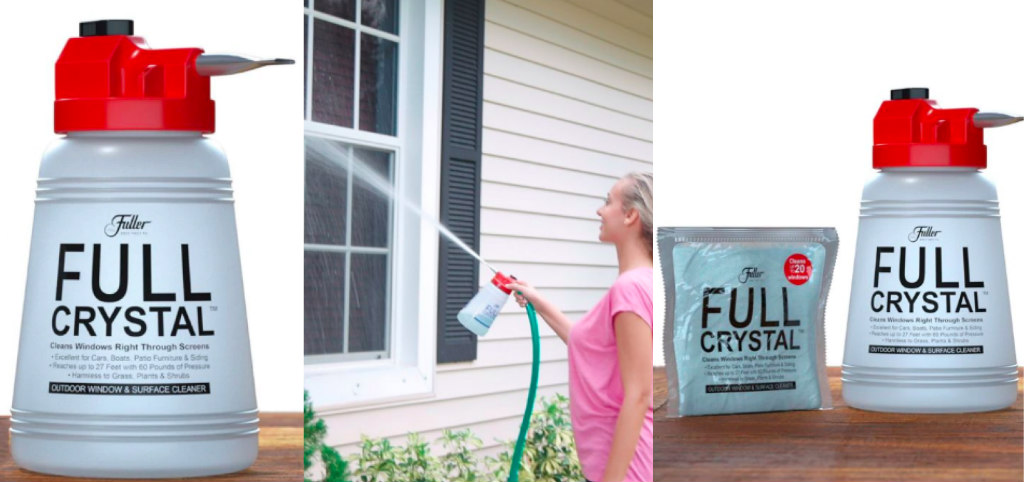 One of my favorite pastimes during the weekend is to select products advertised on television that I feel could help me accomplish my goals. For weeks, I have been seeing The Fuller Brush Full Crystal which claims to clean windows, cars, boats, patio furniture, siding and more!
Cleaning windows has to be the most tedious task of them all, especially if you have French doors, windows and a two-story home. You can spend hours doing it and, for some reason, it is never perfect.
Full Crystal claims that for under $20.00 you can get a kit with the product that cleans up to 20 windows, attaches to any garden hose and can reach up to 27 feet. Therefore, you do not have to climb on a ladder. I was all over it! It says that it's harmless when it comes to grass, plants and shrubs.
They also claim that it's easy-to-use and it will give you a clean so clear your glass will disappear. Just spray and rinse off. It blasts through dirt & grime. It cleans through bird droppings, insects & more, leaving your windows streak-free shine. Basically, a miracle product.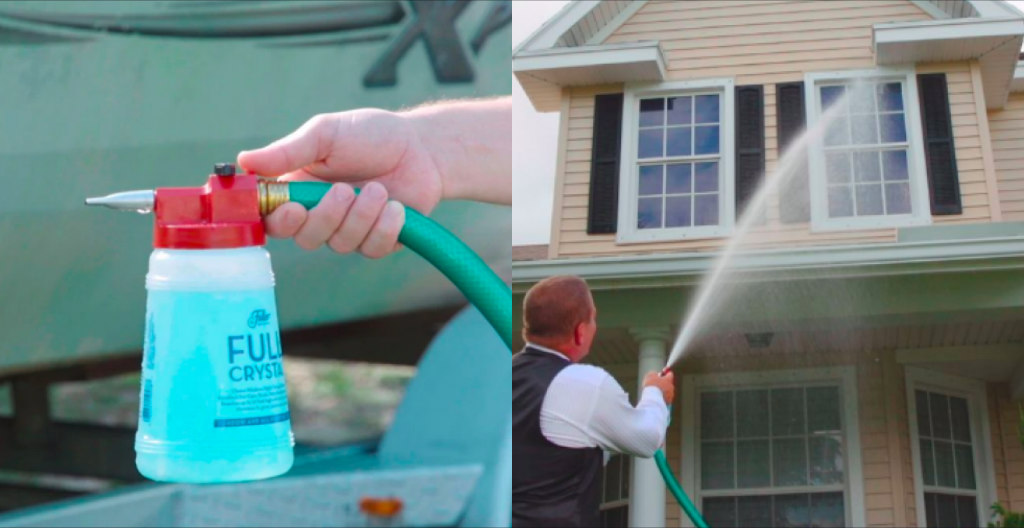 There is no need to remove the screens. It actually will clean screens and windows at the same time and will remove the toughest stains. The engineered bottle will clean and rinse in one step.
I was intrigued, but not convinced. I ordered it and could not wait to try. I was so excited when I received it that I decided to make it a project the following weekend. I have to tell you, this is the best product ever invented on the planet for cleaning windows. It took me less than one hour to clean all 37 windows effortlessly. It did exactly what it claimed it would do. I cannot say enough good things about it. You have got to try it and stop wasting money in hiring companies. You can do it yourself. Oh, and another thing… the Cleaning Crystals are safe and non-toxic, as well as made in the USA.
Also find at Bed, Bath & Beyond.