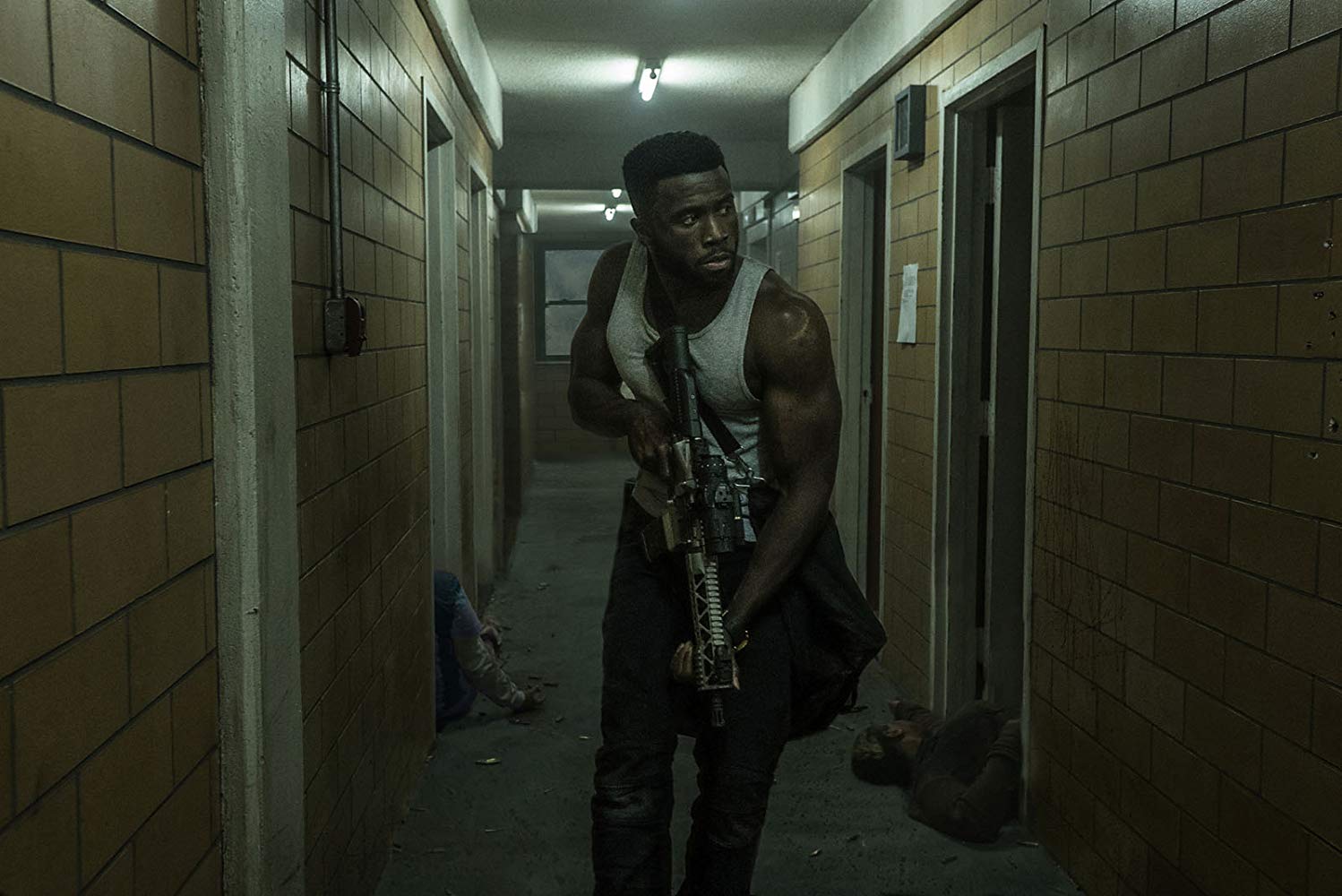 Five years ago, Blumhouse Productions and writer/director, James DeMonaco introduced us to "The Purge;" a United States of America where citizens are welcome to legally commit violent and murderous acts one night out of the year. When the film hit theaters, it wasn't a content shock to audiences. News headlines and the internet tells us that we don't live in a world that different from that of "The Purge" franchise. With mass shootings, racially charged crimes and theft flooding the nightly news, perhaps this dystopian horror franchise is less of a social commentary on our culture and more of a reflection.
"The First Purge" serves as a prequel to the previous three films. Written by DeMonaco and directed by Gerard McMurray, the latest installment is equally, if not more intense, bloody and profane. As dark as the film is, it's certainly effective in deliverng startles, scares and chills up your spine.
Before "The Purge" became an annual nation-wide event, the New Founding Fathers of America (NFFA) tested Dr. Updale's (Marisa Tomei) sociological theory that vents aggression for one night in one isolated community. The chosen location: Staten Island, New York. The government gives paid incentives for citizens to stay on the island and participate in the night of the purge. Although, the NFFA claims the experiment is to push the crime rate below one percent, the real motive is soon revealed.
Staten Island's drug lord, Dmitri (Y'lan Noel) will do whatever it takes to save those he loves in his "test city," including community activist Nya (Lex Scott Davis) and her younger brother, Isaiah (Joivan Wade). Together, they take to the streets to protect their people, and what's left of their country's humanity, at all costs.
Although Gerard McMurray is fairly green as a feature-film director, he did serve as a producer on "Fruitvale Station." Being familiar with gritty crime stories which depict impoverished communities; this was the perfect project for McMurray to tackle. He succeeds in delivering jaw-dropping scenes and jump-scares that will make you tremble in your seat.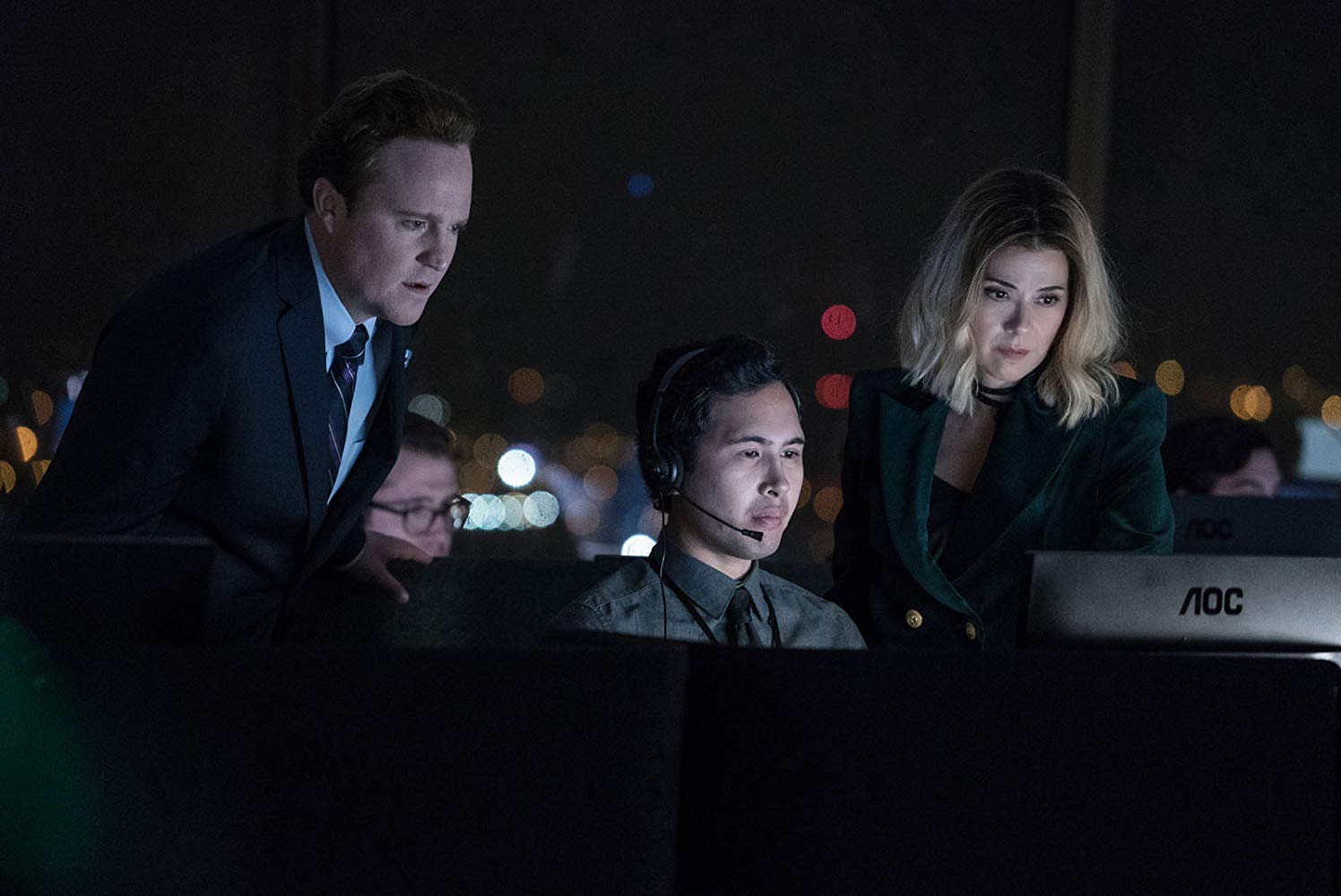 Lex Scott Davis, Joivan Wade and their co-stars are a fine ensemble cast. But Y'lan Noel (HBO's "Insecure") is the true star of this film. As the criminal turned neighborhood hero, Noel gives a compelling performance as Dmitri. The actor proves he is leading man material with his human superhero strength, stunt skills and dramatic acting. In addition to the members of the NFFA, Rotimi Paul ("Mapplethorpe") is a terrifying villain. Portraying the mentally unstable Skeletor, Paul's performance is truly disturbing in all the right ways.
There is nothing comforting about this story. Most likely, you will leave the theater asking yourself, "How different is our reality from 'The Purge'?"
If you're looking for a 'feel-good' movie this July 4th holiday, "The First Purge" is not for you. But if you're looking for a distressing and bloody, action-filled ride, get your tickets now.
By Pamela Price
Rated R for strong disturbing violence throughout, pervasive language, some sexuality and drug use.