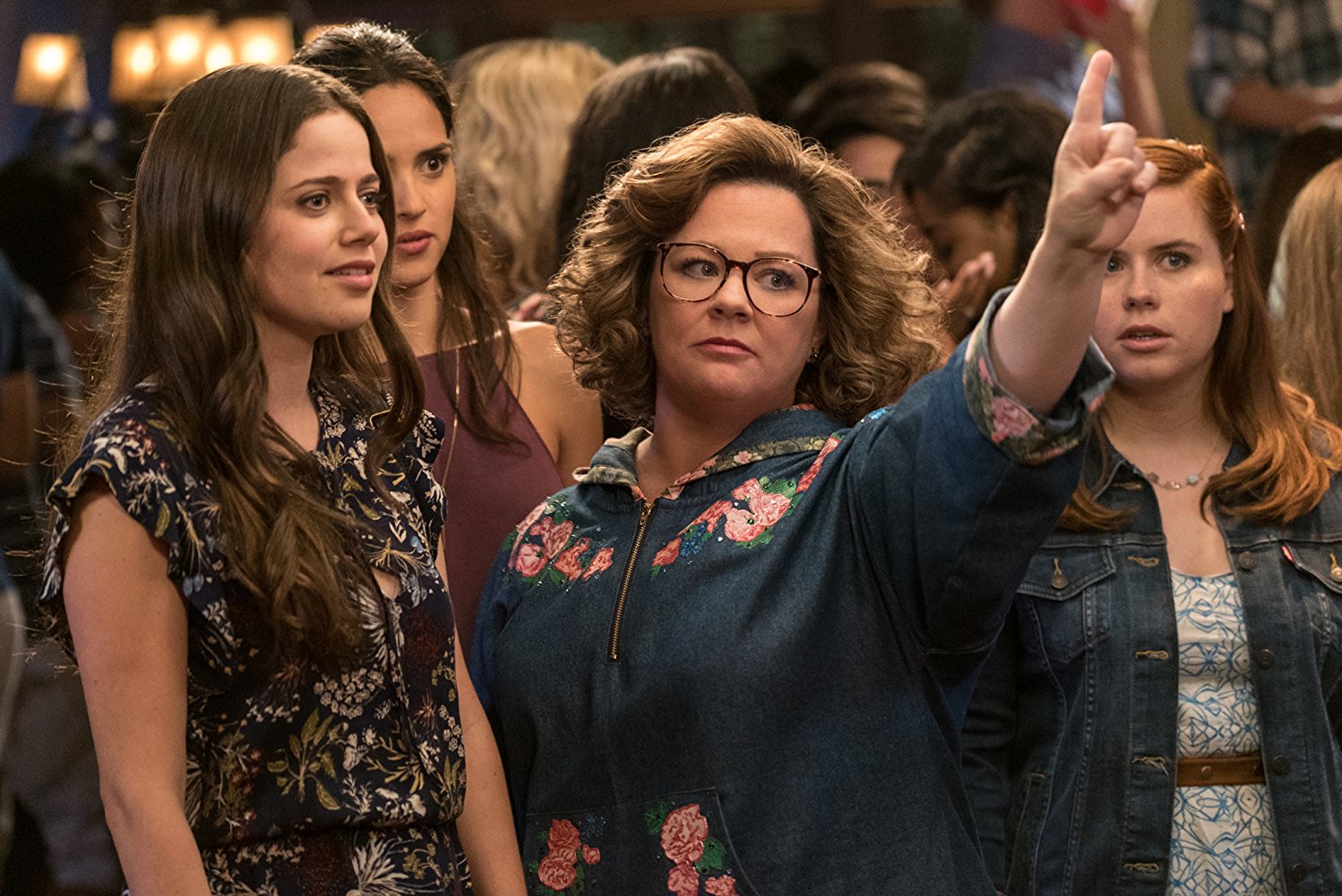 Melissa McCarthy delivers yet another winning performance as a recently divorced mom who follows her daughter to college to indulge her inner party girl and finally finish her degree in "Life of the Party," a funny but formulaic back-to-school flick.
Featuring a knockout supporting cast dominated by ace actresses like Maya Rudolph, Gillian Jacobs, and "SNL" newbie Heidi Gardner, this silly but charming diversion earns enough laughs from fish-out-of-water gags and McCarthy's signature brand of comedy to fly by like a senior semester, though not without hitting a few snags along the way. Co-written by McCarthy and her husband Ben Falcone ("Tammy," "The Boss"), who also directed, this third collaboration between the real-life couple fails to distinguish itself from the long line of comedies about adults returning to college, but what it lacks in originality, it makes up for with pretty consistent laughs and a sweet mother-daughter storyline. To be sure, the filmmakers definitely take the quantity over quality approach to comedy, with some stabs at humor falling fairly flat; but on the whole, "Life of the Party" is an acceptably enjoyable entertainment that showcases the considerable talents of one of our finest comediennes.
In the film, McCarthy plays Deanna (Melissa McCarthy), a dedicated housewife who favors big hairdos and sparkly smocks. With a lovely daughter named Maddie (Molly Gordon) entering her senior year at the fictional Decatur University, Deanna and her husband Dan (Matt Walsh) have settled into a fairly boring suburban existence. But when Dan dumps Deanna for a big shot real estate agent (Julie Bowen), Deanna decides to enroll at her alma mater alongside her daughter and finish the archaeology degree that she put aside to focus on motherhood.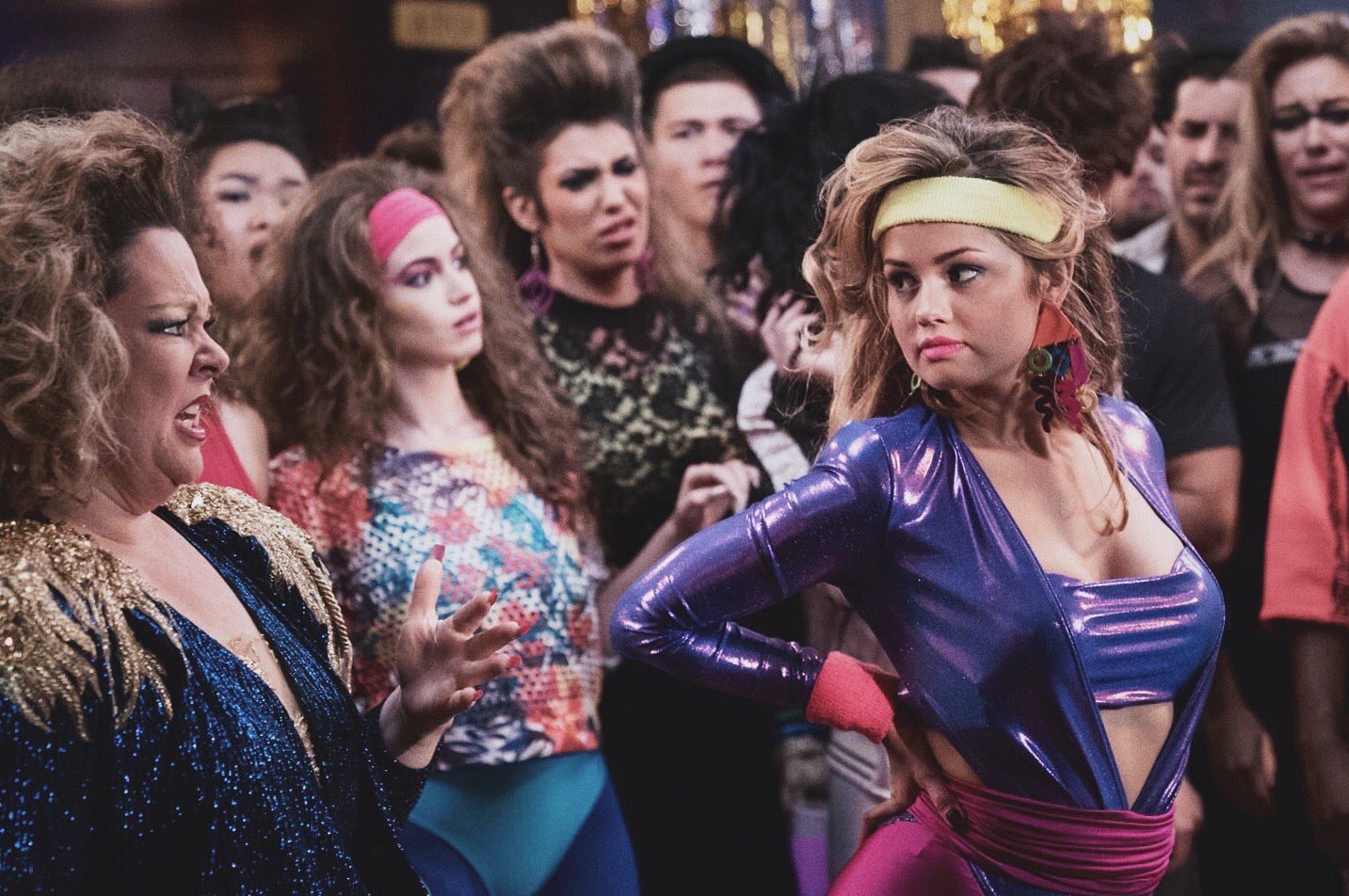 Needless to say, Deanna's soccer mom vibes don't fit well into the college scene, and the transition is initially a rough one, both for her as well as her daughter, who is understandably put off by her mom's constant presence. But once Deanna befriends Maddie's sorority sisters (Gillian Jacobs, Jessie Ennis, Adria Arjona), she starts to embrace the college lifestyle, becoming something of a party god that all the girls want to emulate, even earning the affection of a hunky frat boy (Luke Benward) along the way. But as the semester rolls along, complications arise, and the unbreakable bond between Deanna and her daughter is put to the test, leading the party mom to confront some harsh truths about her life choices.
Director and co-writer Ben Falcone conceives some legitimately funny comedy set pieces, though there are times when the filmmakers seem so enamored with their high concept that they milk it to the point of exhaustion. Not wanting to miss out on any opportunity for mom-at-college hijinks, Falcone and McCarthy throw an awful lot of college humor at the canvas, sometimes recklessly so, but the approach works more often than it doesn't. Every comedy misstep in this film has a hilarious counterpart, such as McCarthy's labored exchanges with her goth roommate (Heidi Gardner), an inspired dance-off at an 80s themed frat party, and an unforgettable dinner date blowout between McCarthy and her husband's new squeeze, played with perfect cattiness by Julie Bowen.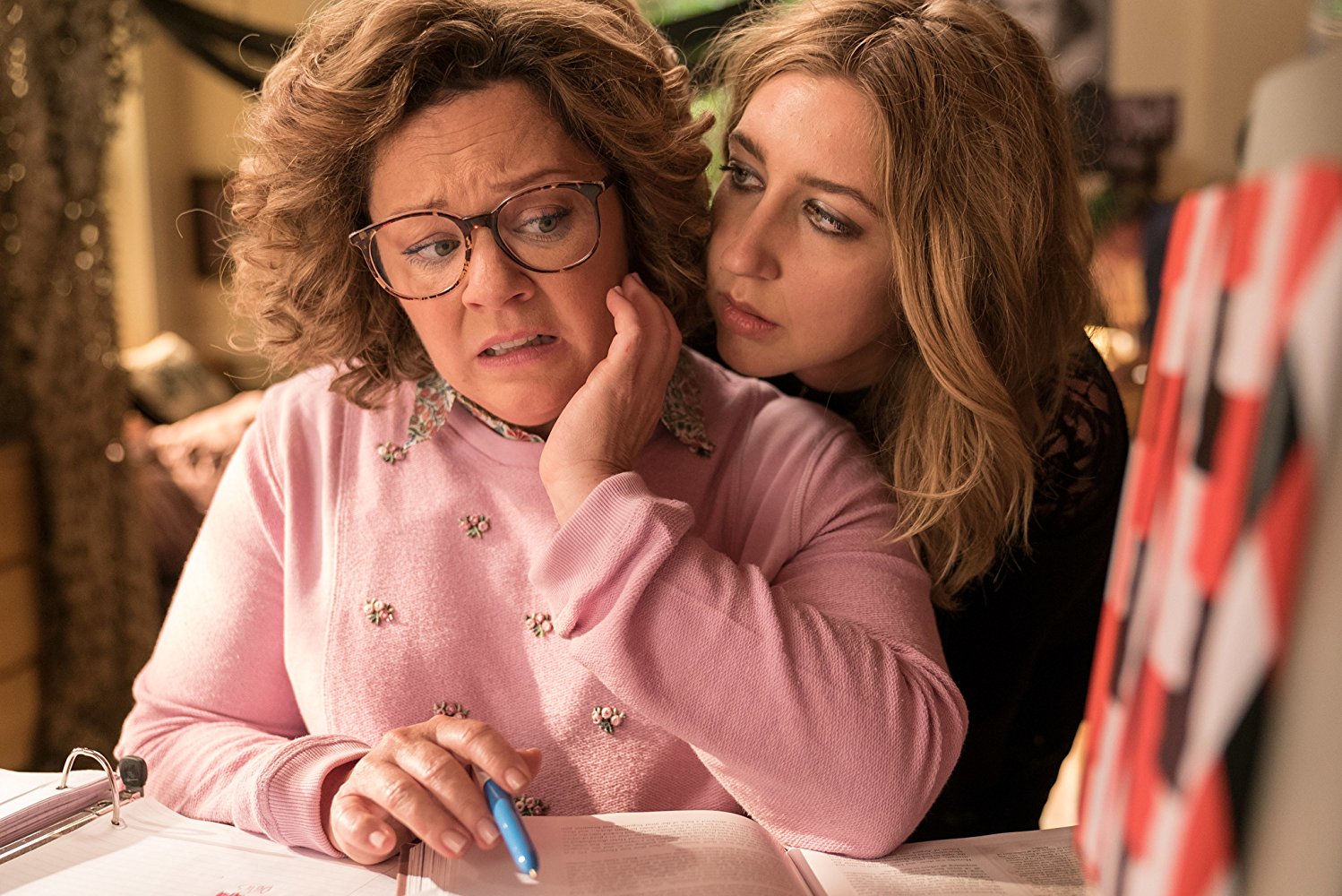 "Life of the Party" provides a vehicle for Melissa McCarthy to showcase her signature physical comedy and to lose herself in another hilarious comedic character of her creation. The character of Deanna fits squarely into her comedic wheelhouse and she excels in the role much in the way that she has done in her previous starring vehicles. Of course, McCarthy's efforts are helped considerably by the embarrassing roster of talent working alongside her, with Maya Rudolph as a bored housewife seeking vicarious thrills through Deanna's college lifestyle, Gillian Jacobs as a formerly comatosed sorority sister who enjoys social media fame as "coma girl," and Heidi Gardner as Deanna's socially challenged roommate who refuses to leave her dorm room. Stephen Root ("Get Out") also scores a few laughs of his own as Deanna's overly protective, gun-toting dad, and Luke Benward is a constant delight as Deanna's head-over-heels frat boy lover.
Despite overstaying her welcome a little bit, Melissa McCarthy earns her title as the "Life of the Party."
By: Lucas Mirabella
Rated PG-13 for sexual material, drug content and partying.
Running Time: 105 minutes