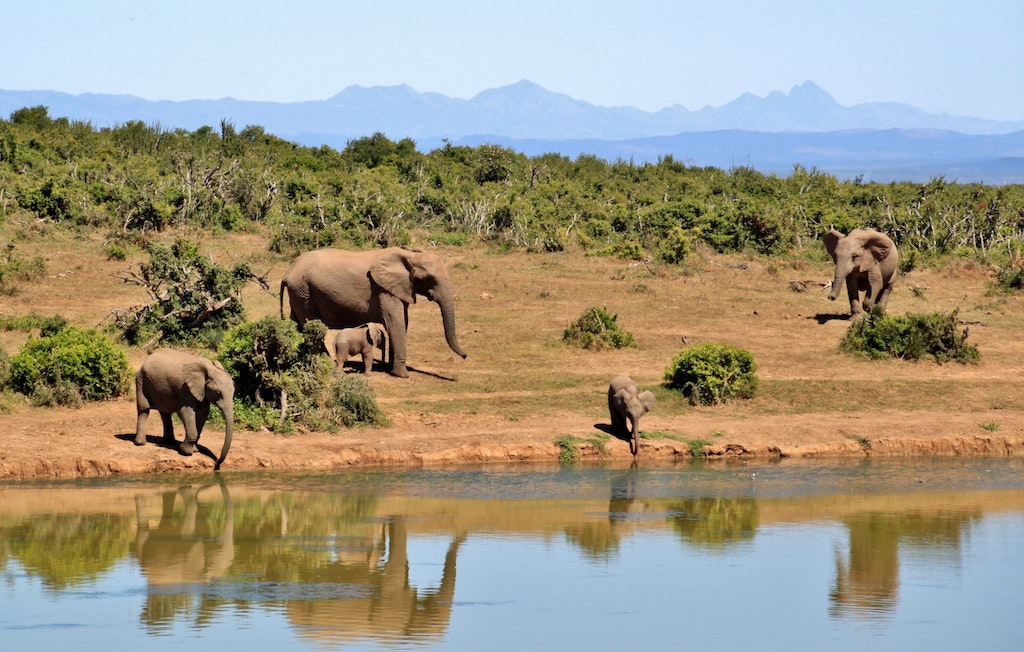 Ancient Nubia was once a center of cultural trade — a place where goods, ideas, and customs from across Africa, Asia, the Middle East, and the Mediterranean came together, influenced each other, and then spread across the ancient world.
Award-winning beauty and wellness brand Nubian Heritage continues to take the lead on utilizing indigenous ingredients in culturally authentic ways with its new Patchouli & Buriti collection. Each product contains Patchouli, an essential oil known for its aromatherapeutic benefits for oily and maturing skin and Buriti oil, a prized Amazonian beauty secret high in Beta-Carotene, Vitamin E and Palmitic, linoleic and Arachidic Acids. The collection is formulated to aid in stimulating skin's natural collagen production and intensely moisturize, while soothing and uplifting the senses.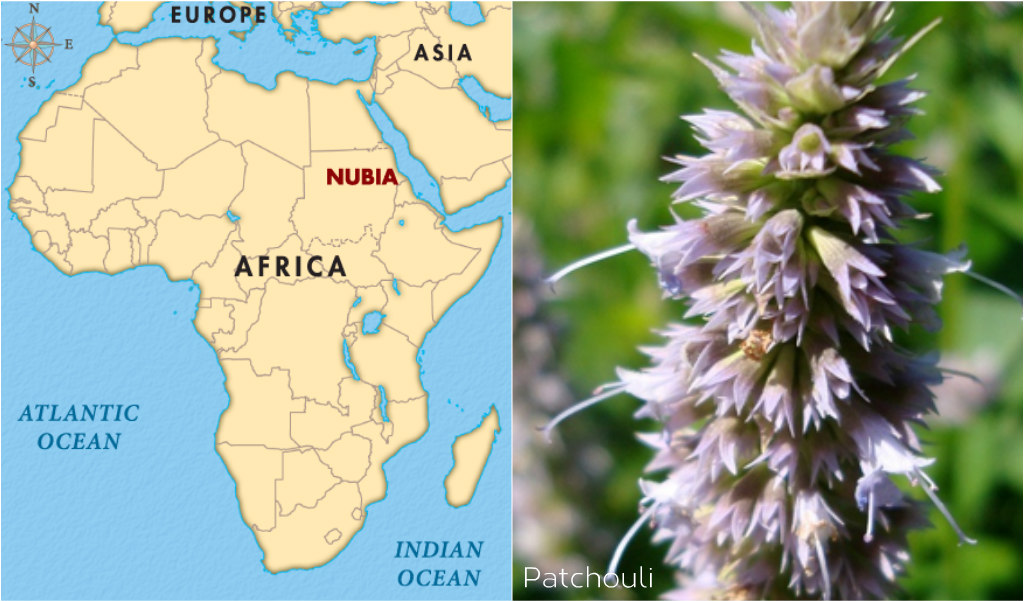 Co-founders Richelieu Dennis, Nyema Tubman and Mary Dennis created a brand that had a humble beginning over 20 years ago on the streets of Harlem. After graduating from renowned business school Babson College in 1991, Richelieu and Nyema were unable to return to their home country of Liberia due to civil war. Fresh out of college and without jobs, the childhood friends partnered with Richelieu's mother, Mary, to bring the healing traditions of African Black Soap and Shea Butter to the community they loved. Passionate about natural products with indigenous ingredients and the cultures they come from, they began handcrafting shea butter soaps and salves and sold them as street vendors. Guided by the legacy of ancient Nubia, the world's first melting pot, Richelieu sought to remix healing wisdom and culturally authentic practices into modern wellness solutions. In speaking with the community daily as a street vendor, he was able to answer the demand for healthy products that spoke to people's unique wellness needs.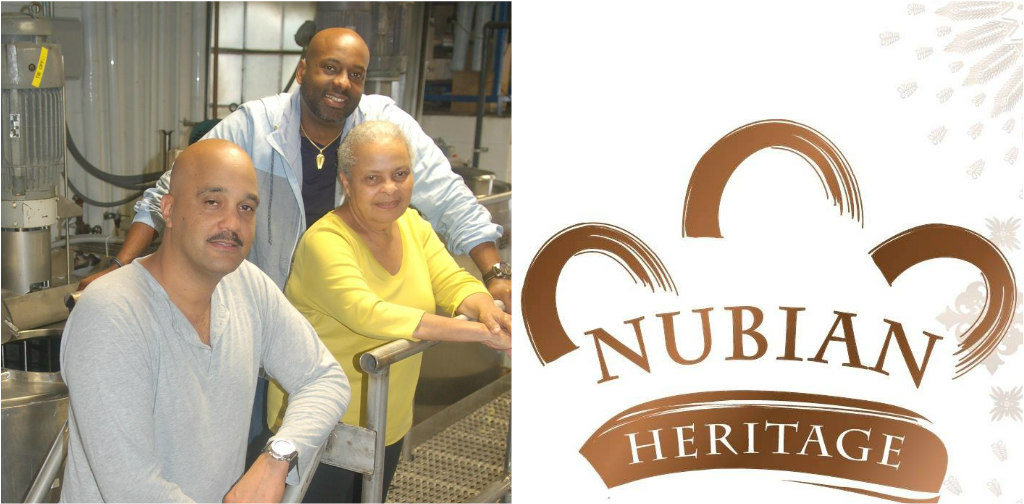 Richelieu Dennis, Nyema Tubman and Mary Dennis
Richelieu, Mary Dennis and Nyema founded parent company Sundial Brands and the Nubian Heritage brand was born. Grassroots efforts and strong word-of-mouth brought the collections to the attention of retailers, and products were soon available on shelves nationwide, including Whole Foods, Vitamin Shoppe, Wegmans, Sprouts, Pharmaca and independent health food stores. Since Shea Butter is central to the company's products, it's ethically sourced from seven women's co-ops in Northern Ghana, which is composed of over 700 women. An ethical wage premium is paid to these enterprising women, and Sundial aids in monitoring practices to ensure that the efficiency, health, profitability and quality of life is elevated for members of the coop. The women in Ghana become Sundial's partners, not just suppliers, and with their rise in income, they experience greater health, access to education and the benefits of financial freedom.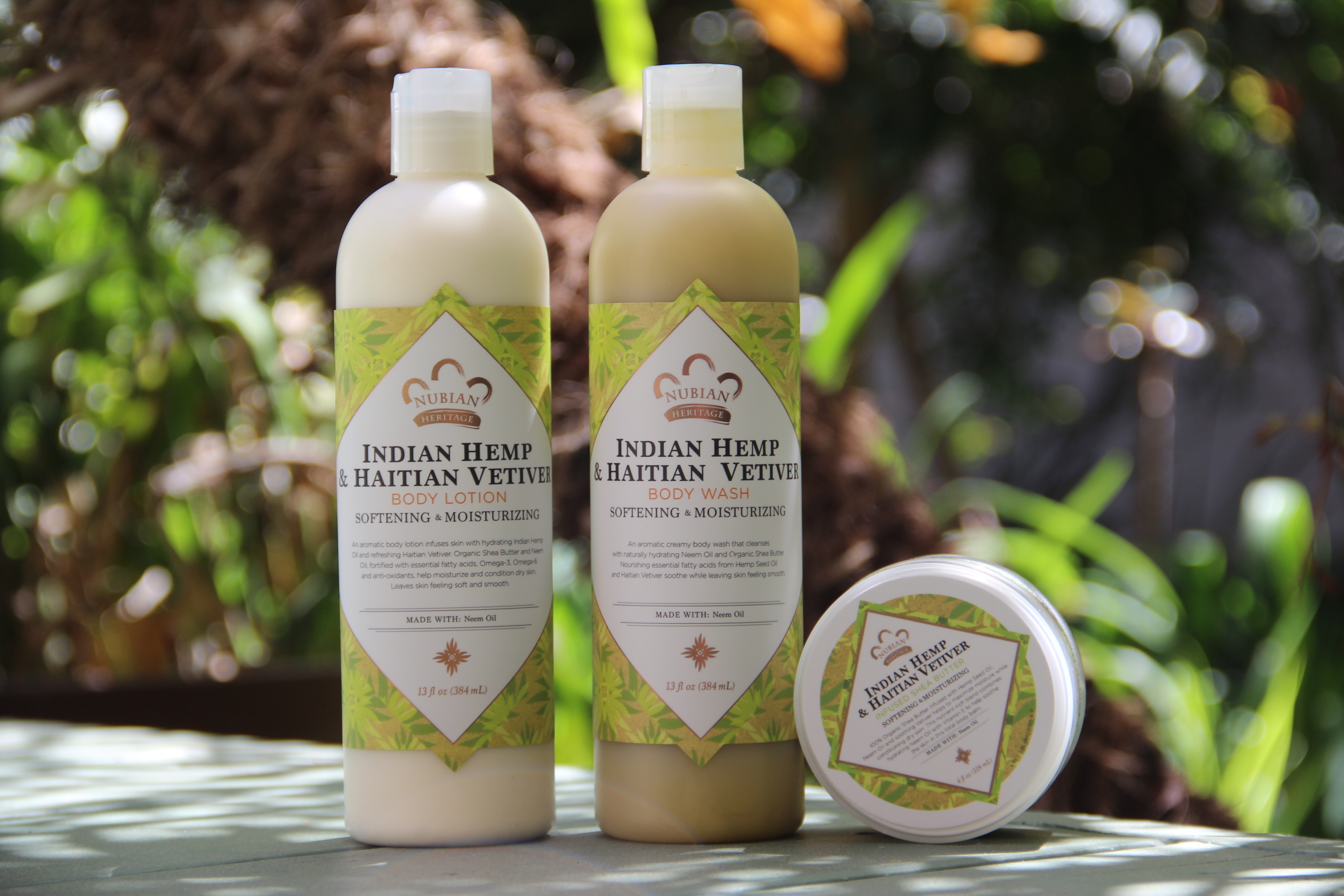 I have had the privilege to try such products as:
Indian Hemp & Haitian Vetiver Body Wash
An aromatic creamy body wash that cleanses with naturally hydrating Neem Oil and Shea Butter. Nourishing essential fatty acids from Hemp Seed Oil and Haitian Vetiver soothes while leaving skin feeling smooth. Shea Butter and Neem Oil, rich in essential fatty acids, Omega-3, Omega-6 and antioxidants, moisturize and condition dry skin. If you are one who prefers the touch of a soap, It is also part of the collection. 13 fl oz. $10.79. Lotion is $10.79 as well.
Indian Hemp & Haitian Vetiver Bar Soap
Fine Hemp Seed Oil and Vetiver gently cleanse rough, dry and dull-looking skin in this unique Shea Butter soap. Ultra-moisturizing Neem Oil soothes the skin, leaving it soft and hydrated, $4.99.
Their collections are extensive and I highly recommend that you check their site. Whether or not you have a skin problem, they have something for everyone.
https://www.nubianheritage.com/