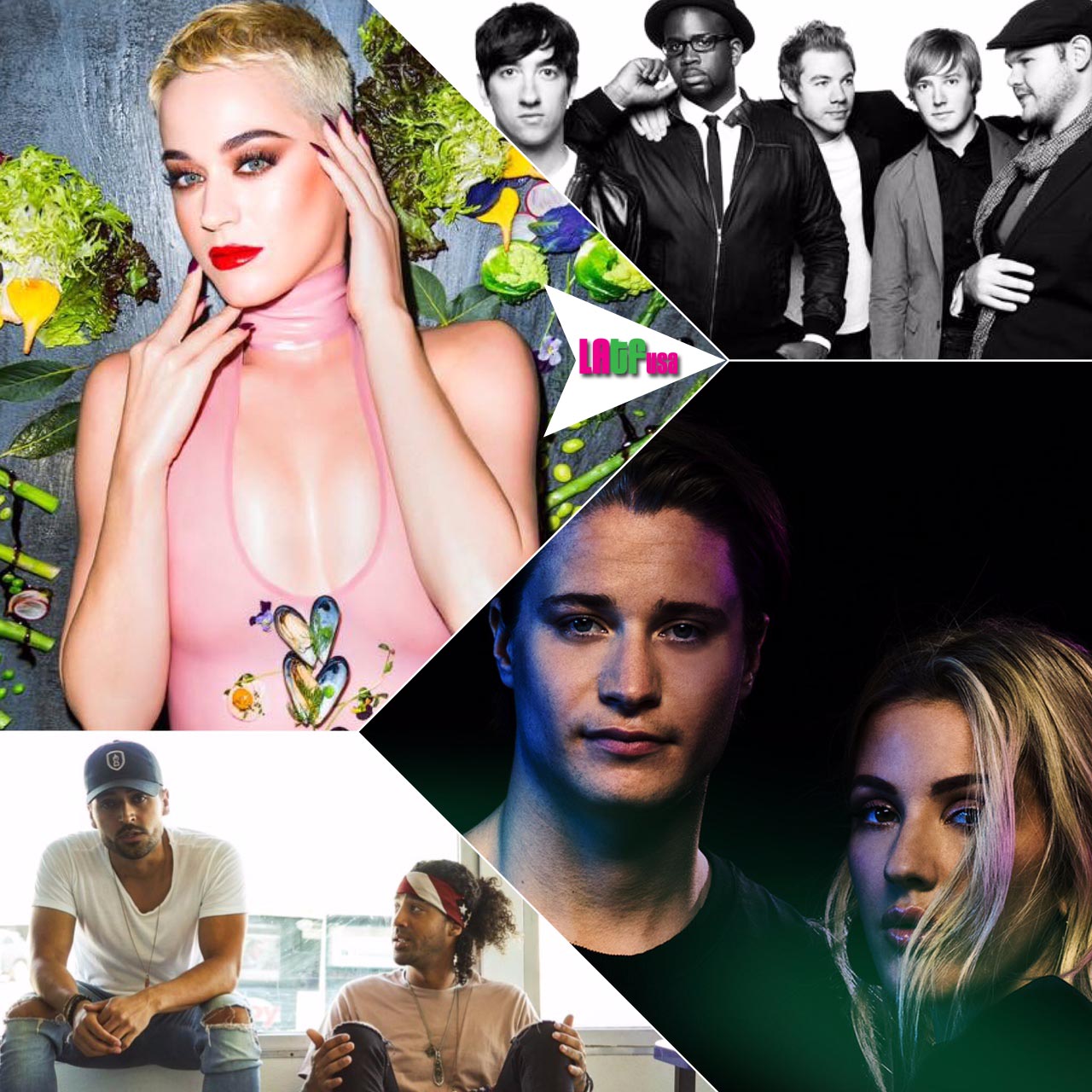 Katy Perry gave fans another preview of her forthcoming album with the release of her new single, "Bon Appétit." The track features Atlanta-based hip-hop trio Migos. Katy co-wrote "Bon Appétit" with Max Martin, Shellback, Oscar Holter, Ferras Alqaisi and Migos. The song is now available everywhere for streaming and download. Katy will make her third appearance as musical guest on "Saturday Night Live" on the season finale, airing May 20.
GRAMMY-nominated, multi-platinum alt-rock band, Plain White T's, have premiered their new song "Land Of The Living," the latest from the group since their 2015 release American Nights today exclusively via Billboard.
The band is also excited to announce their return to Fearless Records. In conjunction with the release of the song, the music video is also now streaming via Billboard. "Land Of The Living'" will be available on iTunes and Spotify tonight starting at 9pm PT/12am ET.
Norwegian superstar Kygo unveils new single "First Time" with GRAMMY® nominated, multi-platinum singer/songwriter Ellie Goulding via Ultra Music/RCA Records.
Los Angeles-based duo 1 AMVRKA (pronounced "One America") release an acoustic version of their debut single -"Raised In The Wild" – today via all digital partners.
———
Lea Michele's new album PLACES is available today!
———–
Platinum-selling rock band X Ambassadors release new song "Torches" today on Interscope Records. "Torches" is available for streaming and digital download via all participating digital retailers- http://smarturl.it/TorchesXA.
———–
Feist released New Album "Pleasure" Today On Interscope Records.
———–
Los Angeles-based singer, songwriter, and history-making Season 10 victor of NBC's The Voice Alisan Porter releases her brand new single "Deep Water" at all digital retailers today. It's available now on iTunes and Spotify. On Tuesday May 2, she makes her triumphant return to NBC's The Voice for the song's very first television performance. LISTEN HERE.