As Thierry Mugler put it so eloquently, "Luxury is the freedom of becoming something or someone else, the pleasure of making yourself known without revealing what's within."
Since opening his house in 1974, the designer has given his imagination free rein and expressed his creativity in several different artistic fields. Day after day, he works to create a world that blends fantasy, extravagance and experimentation. It is a futuristic space and time in which the strength of the unexpected, the power of audacity, and creativity that knows no bounds take flight. It is a place where metamorphosis reigns. Angel is always welcome. No matter when or for what occasion.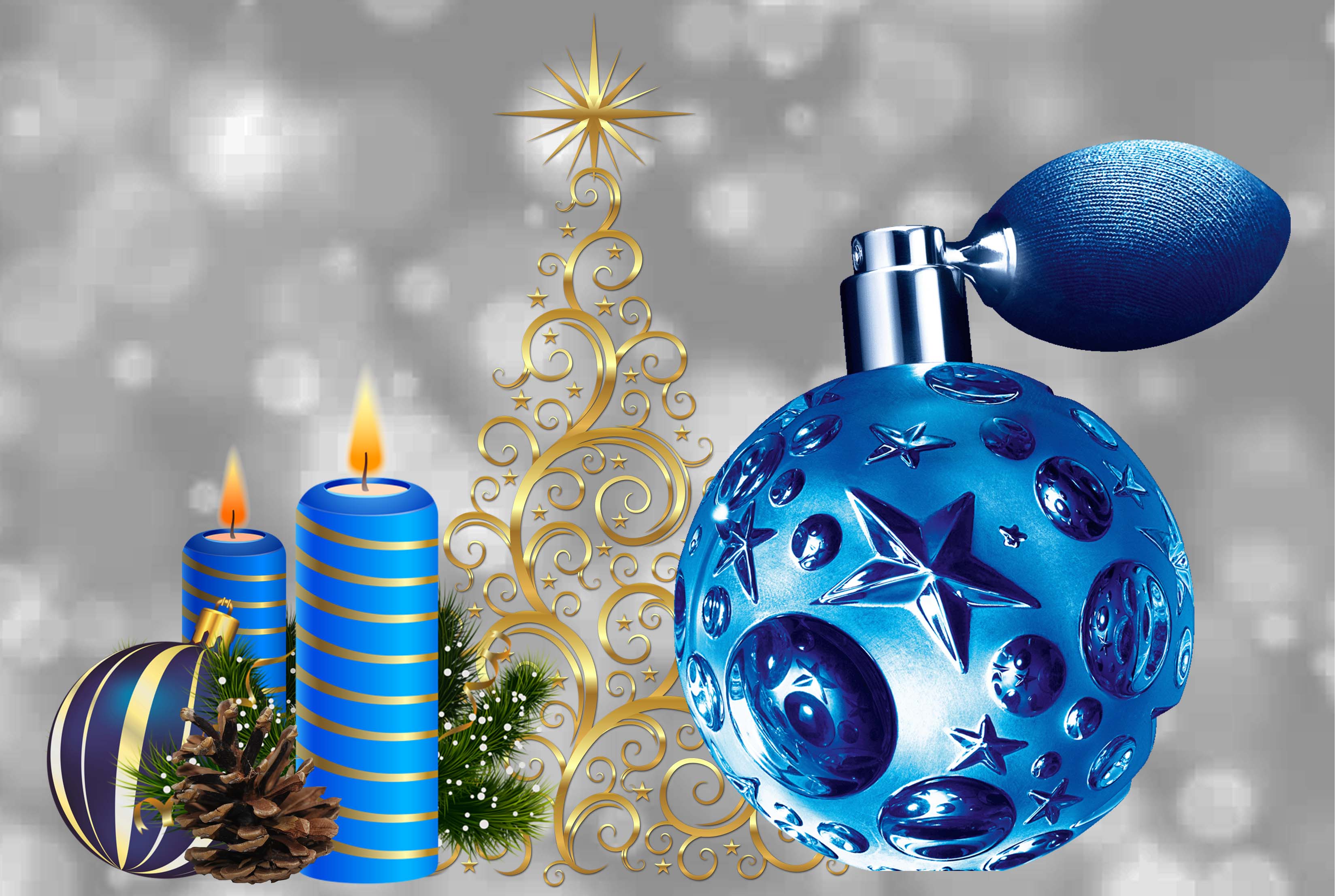 Perfect for holiday gifting: Thierry Mugler Angel Étoile des Rêves. Angel Etoile des Rêves Eau de Nuit, the "Eau de Parfum for the Night," is a limited edition which launched October 2016.
This new Star is an intimate, intense version of ANGEL with a fragrance that lasts all night long.
The oriental–gourmand composition of the new edition has lots of soft white musk. The sensual perfume is composed of bergamot, praline, patchouli, vanilla and white musk. The luxurious, round glass bottle is a dark rich blue color.
Price: 3.4 fl oz EDP for $135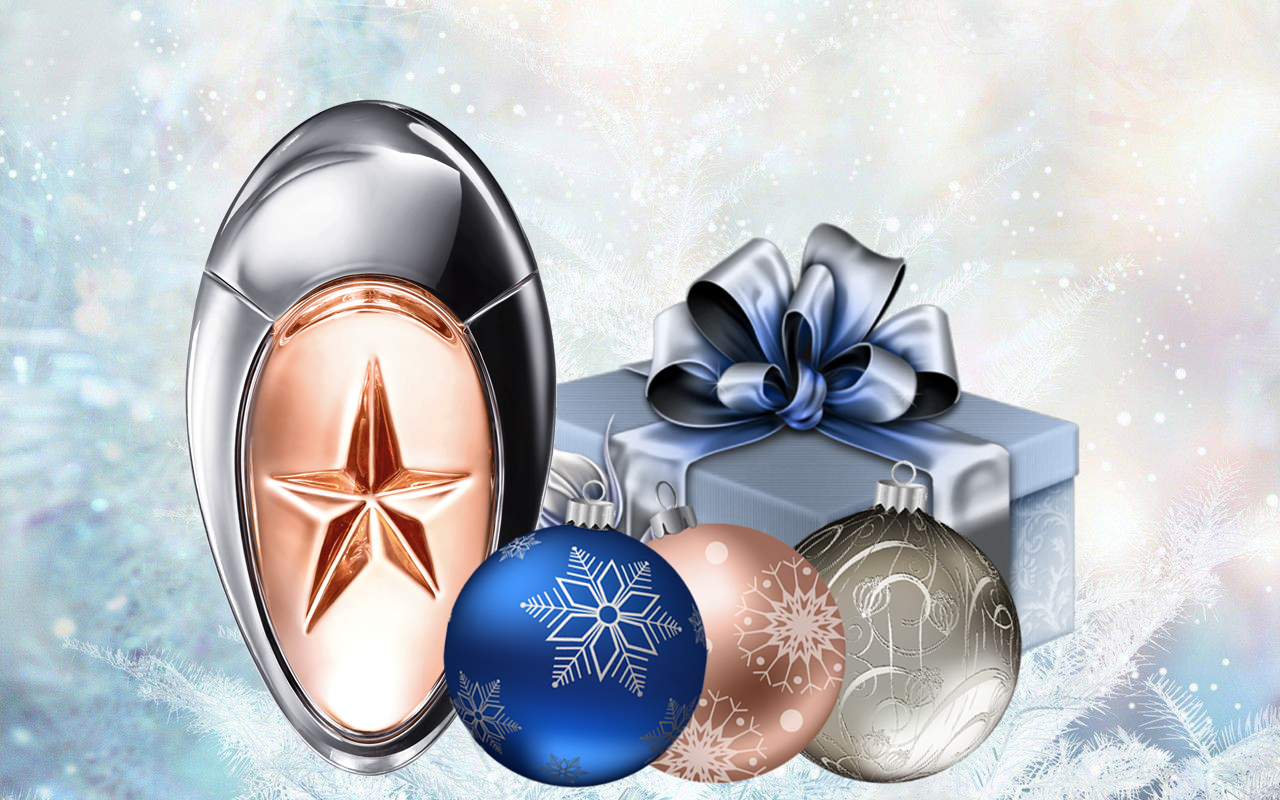 New as well is Angel Muse Eau de Parfum a delicious, exquisite scent worth the trip into Mugler galaxy. With Woody gourmand top notes, Grapefruit and Red Berries in the middle and Hazelnut cream, Vetiver and Patchouli in the finish, Muse Cosmic explosions collide with magnetic attraction, while creating an irresistible Eau de Parfum like no other. Angel MUSE, is the new addictive fragrance that you will #HateToLove…
Available in refillable version.
Price: 1.7 fl oz for $95.00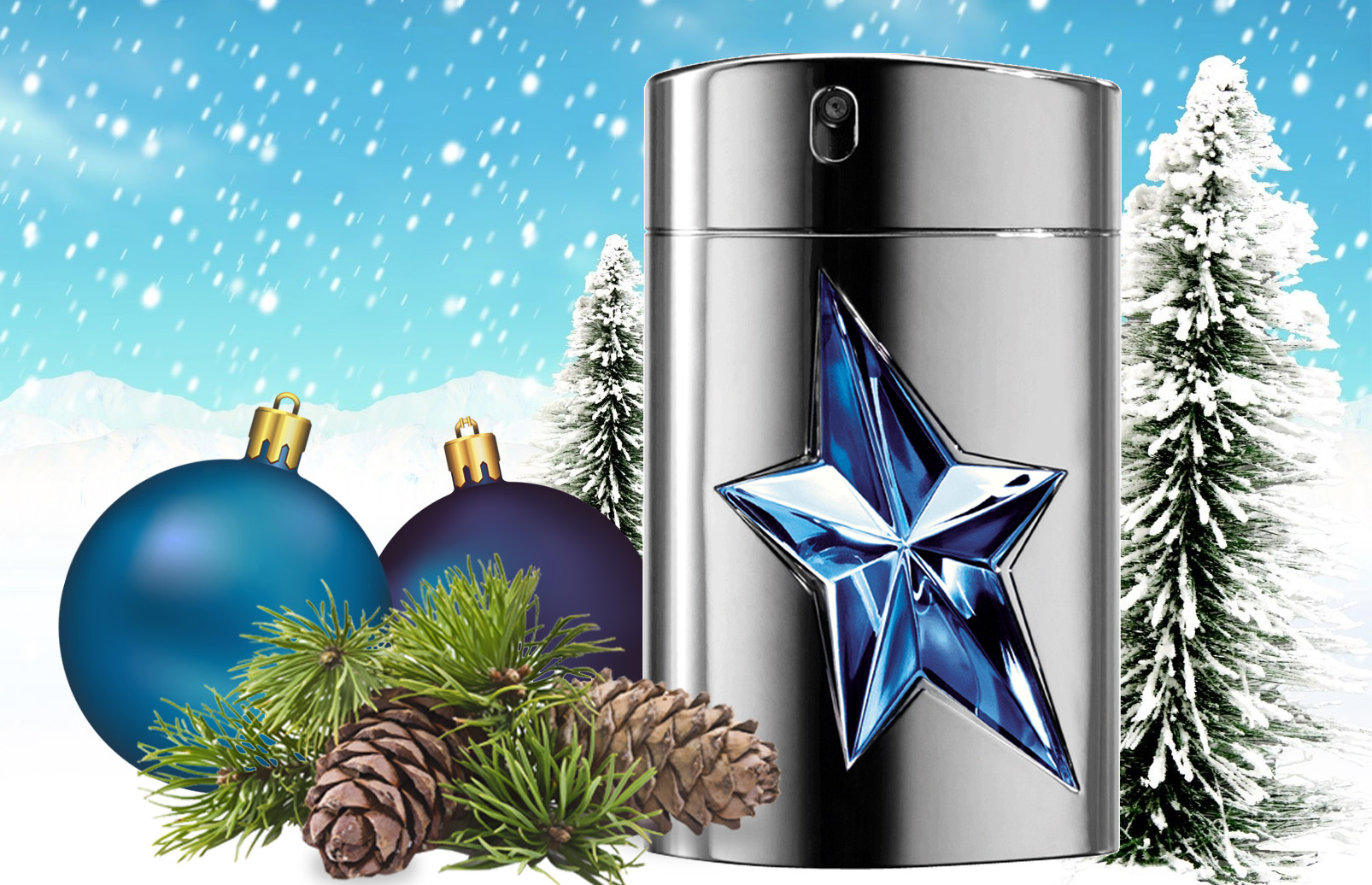 For Him
There is always the classic A*Men Metal Spray EDT
The fragrance which launched in 1996 remains a bestseller. Dressed up in a silvery sheen bottle designed by Thierry Mugler himself, Thierry Mugler A*Men is masculine, elegant, with woodsy notes of patchouli and Atlas cedar and accord of peppermint and lavender. At the end, the intensive woodsy composition turns into an explosive energy of coffee and stirax in the warm musk and Tonka with a touch of leather.
Refillable version available.
Price: 3.4 fl oz for $116.00
For your stocking stuffers,why not add Les Exceptions Scented Candles.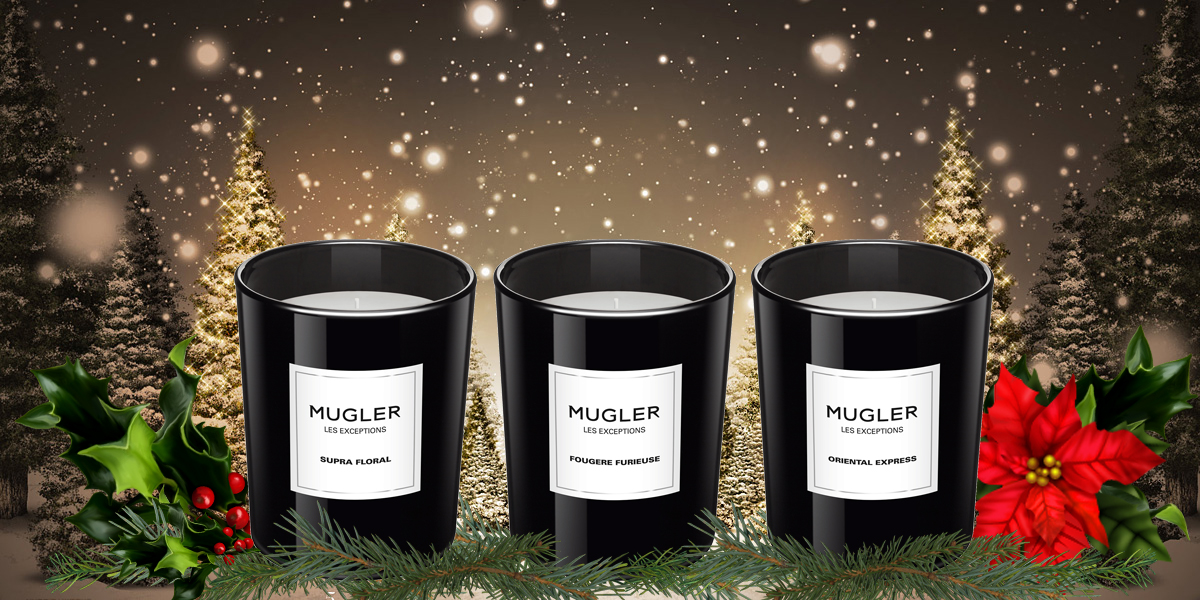 Les Exceptions Supra Floral Candle
A great way to keep enjoying your fragrance at home or at the office. Supra Floral is an elegant sophisticated fragrance of a floral bouquet with a surprising take on a floral accord in which hyacinth meets the captivating potency of age-old incense.
Price: 6.4 oz for $70.00
Les Exceptions – Fougere Furieuse Scented Candle
The unique scent of Fougère Furieuse has been handcrafted in keeping with waxmaking tradition, Fougère Furieuse scented candles will give a daring and exhilarating finishing touch to your interiors with notes of fougere, orange, neroli, ambe.
Price: 6.4 oz for $70.00
Les Exceptions – Oriental Express Scented Candle
A perfect ambiance for your boudoir! Oriental Express scented candle will add a warm finishing touch to your environment with notes of sandalwood balm, creamy vanilla, carrot heart and seed.
Price: 6.4 oz for $70.00
Mugler Les Exceptions comes in six scents.
Also available, not reviewed here: Les Exceptions – Cuir Impertinent, Chyprissime, Over The Musk.
Price: 6.4 oz for $70.00