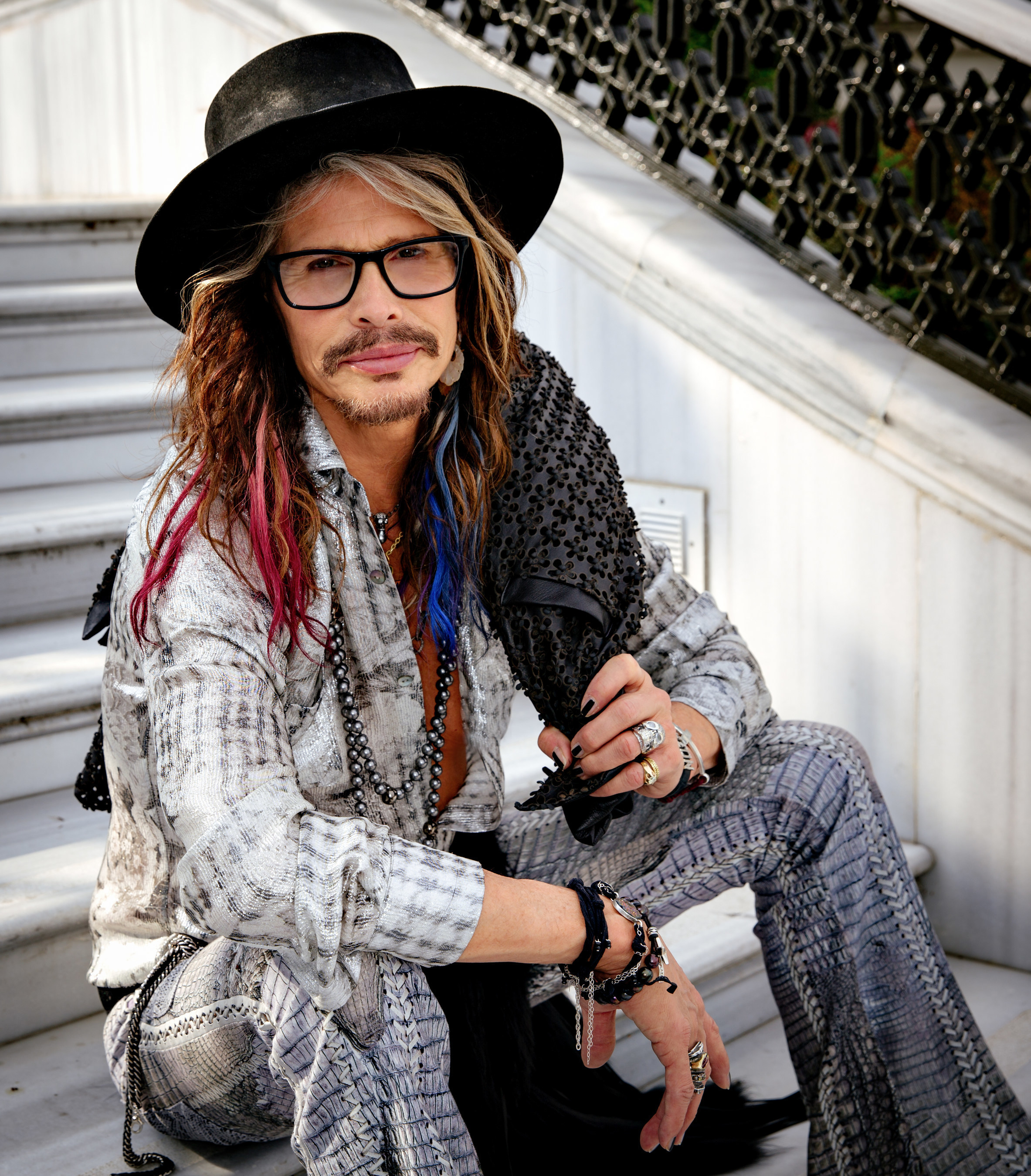 The Hospitality Committee for United Nations Delegations has named Steven Tyler the recipient of its 2016 Humanitarian Award. Tyler will be honored at the Ambassadors' Ball on Dec. 3 in New York.
The honor is in recognition of the musician's philanthropic partnership with Youth Villages through Janie's Fund, created by Tyler in 2015 to give his voice to vulnerable girls who have experienced the trauma of abuse and neglect and are being helped by Youth Villages.
"As a father to three daughters, a son, and, now a grandfather, it broke my heart to learn that each year in America alone 700,000 children are victims of serious abuse or neglect and 68,000 will be sexually abused," Tyler said. "All abuse is wrong — verbal, physical, sexual, emotional. We need to have better ways as parents to help our children and support them. Way too many kids are experiencing abuse, and we want to change that. Enough is enough."
In its first year, Janie's Fund has gained 2,700 supporters from 38 countries who have contributed more than $1.9 million to help girls receive evidence-based help so that they can overcome the trauma of abuse and neglect. This year, Janie's Fund will allow Youth Villages to provide more than 18,000 days of care to girls in need, directly helping more than 300 girls.
Tyler has long had a desire to help with this issue, dating back to the 1980s when he was in a program for his own recovery. Hearing the personal accounts of women who had experienced incredibly painful and debilitating sexual abuse as children, he saw how the abuse put them on a path of suffering, post-traumatic stress and other disorders that eventually led to substance problems. It was their plight that inspired Tyler to compose the song, "Janie's Got A Gun."
"I personally know how addiction can fracture lives," Tyler said. "I don't wish that on anyone. To use my voice and the voices of many others to help these girls once again find their voice is my mission."