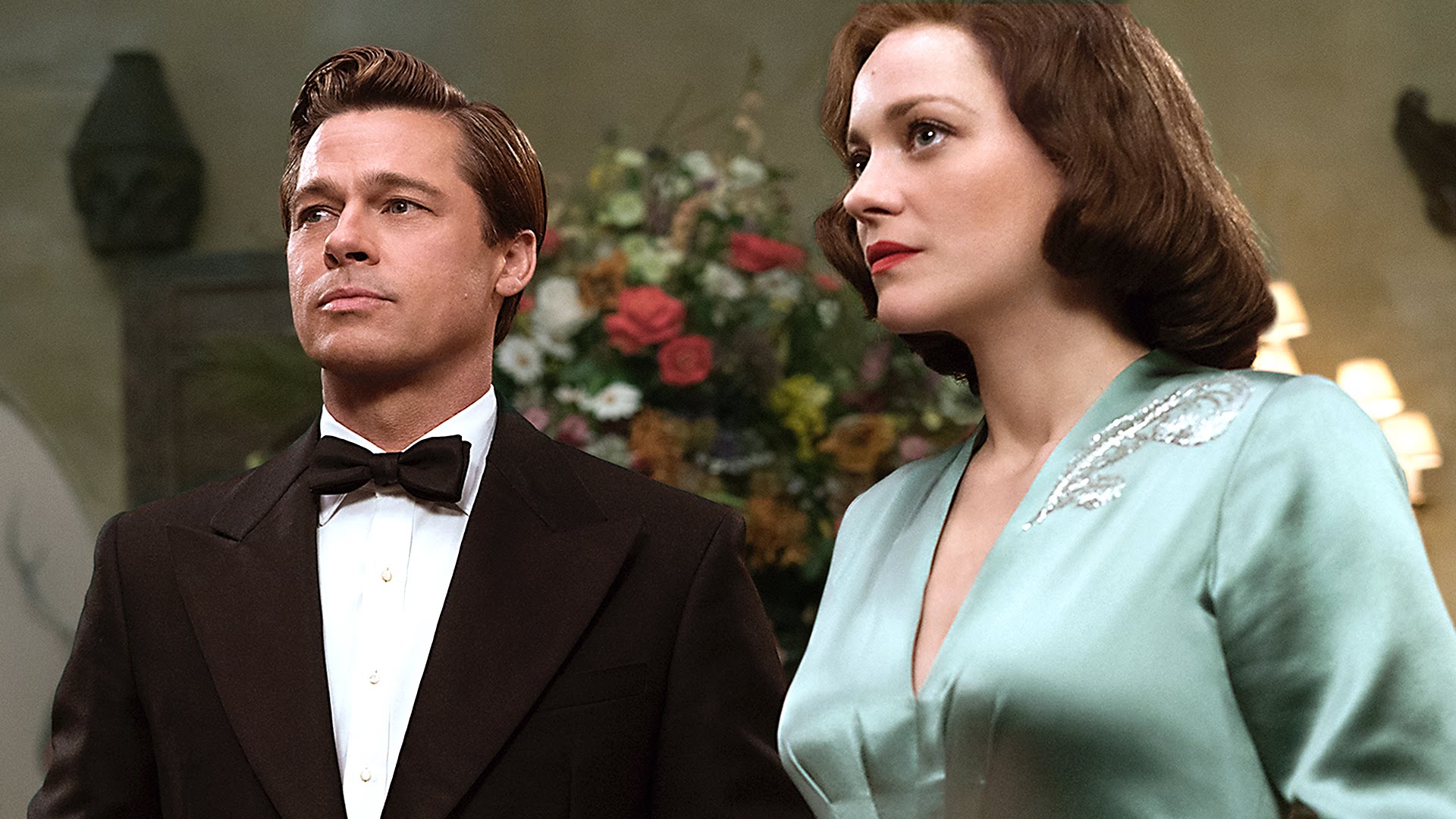 Brad Pitt and Marion Cotillard become entangled in romance and international intrigue as a pair of secret agents sent to Casablanca to take out the German ambassador during WWII in "Allied," an appealingly old-fashioned romantic spy thriller costarring Jared Harris and Lizzy Caplan.
Yet another solid addition to the imposing filmography of director Robert Zemeckis ("Forrest Gump," "The Walk"), this stylish spy thriller is a throwback to classic 40s films like "Casablanca," but utilizes a distinctly modern style to achieve its sweeping vision. Thanks to Zemeckis' superlative direction and Steven Knight's ("Locke," "Eastern Promises") engaging screenplay that is at turns sexy, thrilling and tragic, "Allied" comes equipped with enough duplicity, steamy romance and absorbing action sequences to qualify as an exceptional entry to the spy genre. From the layered performances by the ideally casted Brad Pitt and Marion Cotillard, to the impressively realized WWII setting, "Allied" is a nail-biting thriller that, despite a few minor stumbles into melodramatic territory, audiences will have no trouble getting swept up in.
"Allied" kicks off in 1942 with Canadian spy Max Vatan (Brad Pitt) parachuting into the expansive Moroccan desert outside of Casablanca. A skilled assassin and member of the elite British intelligence agency Special Operations Executive (SOE), Vatan's clandestine mission in Casablanca involves teaming up with Marianne Beauséjour (Marion Cotillard), a French Resistance fighter posing as his wife, and assassinating the German ambassador. While becoming acquainted with one another, the secret agents slide into their fake marital roles a little too comfortably and, in the process of executing their mission, fall helplessly in love.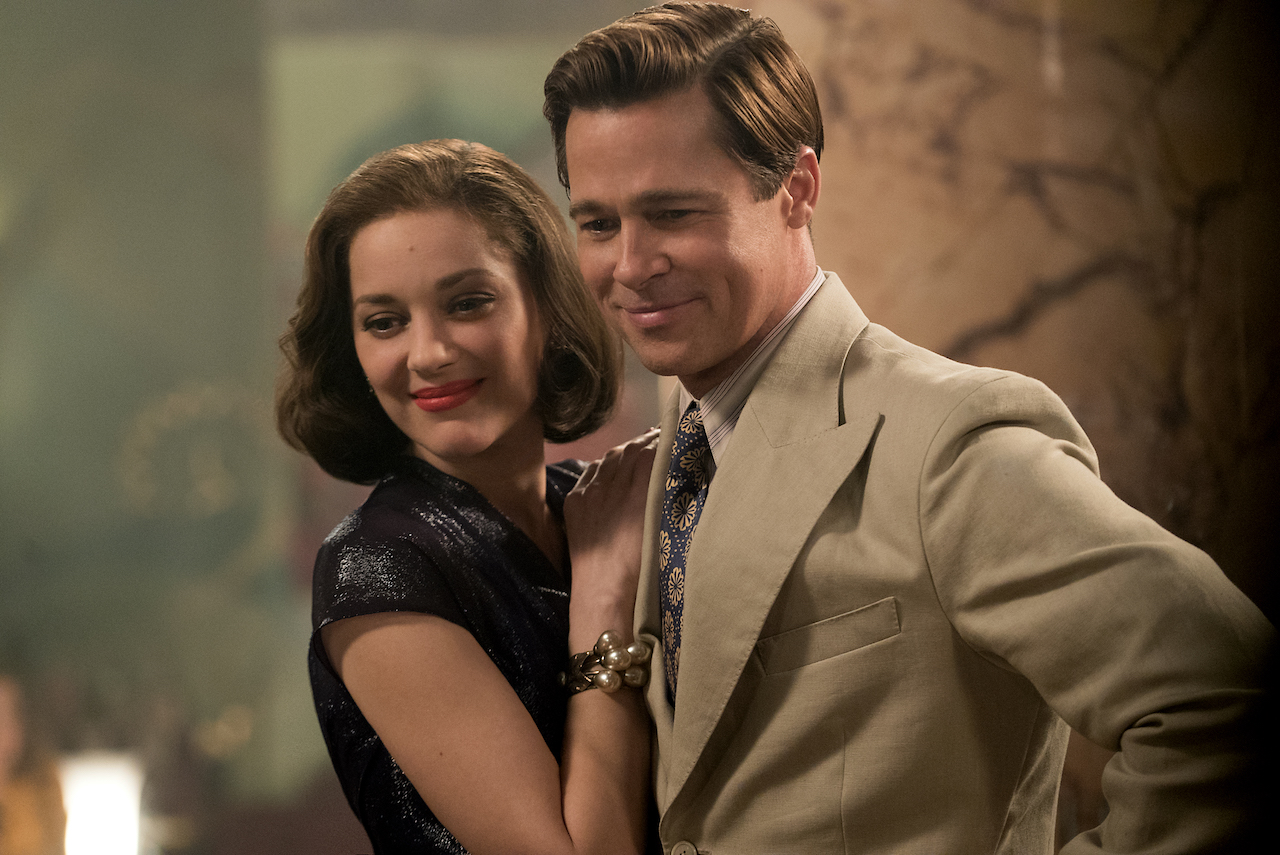 Following their Moroccan assignment, the lovestruck spies decide to legitimize their union despite its inherent complications, not to mention the agency's disapproval, and relocate to Blitz-ravaged London to start a family. However, complications soon arise when Max discovers from his boss at the SOE (Jared Harris) that they may be in the presence of a double agent colluding with the enemy, and their main suspect is none other than Marianne.
If Max's boss is right about Marianne's deception, agency procedure dictates that the spouse is responsible for exterminating the mole, putting Max in an especially perilous predicament. Unsure of whether the agency is being honest about Marianne's identity or merely testing his allegiance, the devastated and increasingly paranoid Max scrambles to uncover the truth about the woman claiming to be his wife.
With "Allied," director Robert Zemeckis shows no signs of fatigue in his storytelling skills, delivering a riveting entertainment that is suspenseful, romantic, and rooted in well-earned emotion. Capturing the sophistication and moodiness of classic 40s noirs, but ambitiously shot in a way only achievable by using the latest cinematic tools at his disposal, there are more than a few elaborate shots cooked up by Zemeckis and Oscar-winning cinematographer Don Burgess ("Forrest Gump," "Flight"), such as a Nazi rally shootout and a sandstorm-accentuated love scene that will leave audiences spellbound. Equally astounding is the meticulous attention to period detail by the talented creative team that includes production designer Gary Freeman, VFX supervisor Kevin Baillie and costume designer Joanna Johnston, effectively transporting viewers to the WWII era melting pot of Casablanca and the bombed out streets of London, with a brief layover in the Nazi-occupied coastal community of Dieppe, France.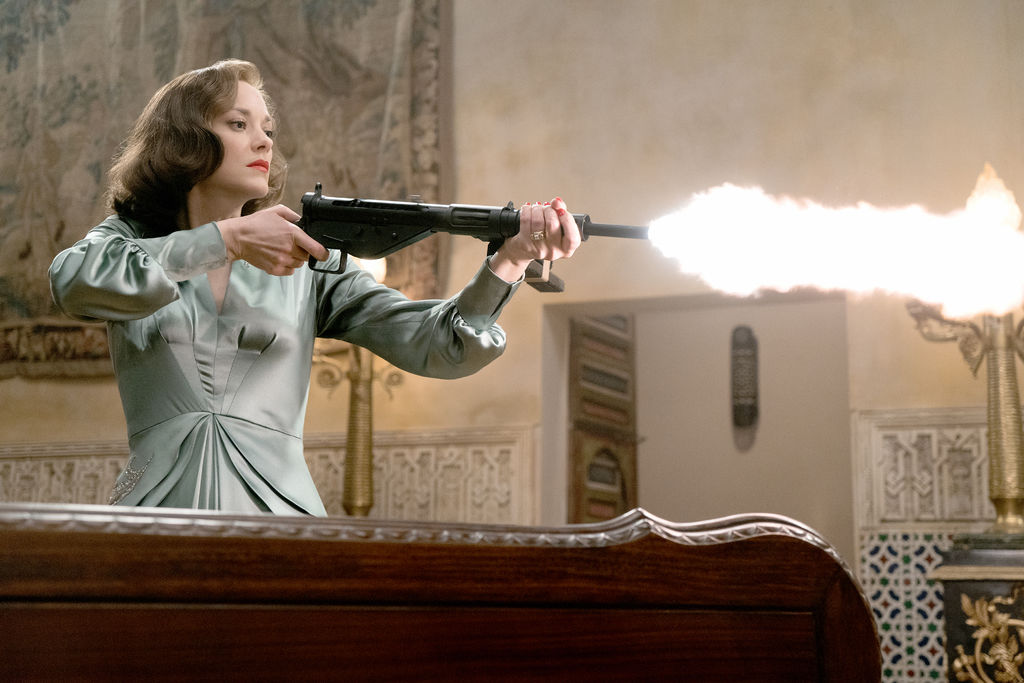 Although Brad Pitt has covered similar terrain throughout his career, first as a spy in "Mr. and Mrs. Smith" and later as the bloodthirsty Nazi killer Aldo Raine in "Inglourious Basterds," seldom has his dramatic strengths and leading man charms been put to better use than in "Allied." Similarly, as Pitt's secret agent wife, Marion Cotillard asserts her status as one of cinema's foremost actresses, delivering a devastating performance that runs the emotional gamut. The supporting actors bring their best as well, most conspicuously Jared Harris as Max's amicable but authoritative superior and Lizzy Caplan as Max's compassionate sister.
Given the talent involved and the production quality on display, this slick spy thriller should prosper over the long Thanksgiving weekend.
Rated R for violence, some sexuality/nudity, language and brief drug use.
Running Time: 124 minutes