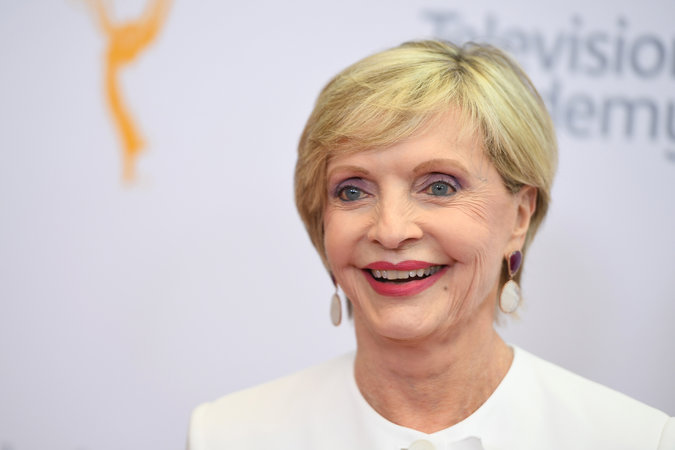 Florence Henderson, who came to international fame as Carol Brady on the iconic hit sitcom "The Brady Bunch," died on Thursday in Los Angeles, she was 82.
Her death was confirmed by David Brokaw, her publicist. He said that she died at Cedars-Sinai Medical Center and that her family said the cause was heart failure. "She was quite active until she started not feeling well several days ago," Mr. Brokaw said. "It was felt that she would just bounce back from it."
Ms. Henderson was making a film in Norway in 1969 when she was asked to appear in the pilot episode of "The Brady Bunch," an unapologetically upbeat comedy about a woman with three daughters who meets, marries and makes a sunny suburban California home with a widower who has three sons. The series ran from September 1969 to March 1974, attracting viewers during a period of extreme social change and the Vietnam War, neither of which touched the Bradys' world.
The show took on new life in syndication. In the end, it spawned television movies and reunion specials, short-lived spinoffs (including "The Brady Bunch Variety Hour" in the mid-'70s) and eventually two feature films.Ms. Henderson defended the original television show from its detractors, who ridiculed it for its simplistic, impossibly wholesome plots and its idealized portrait of family life. "It was really a show that was seen through the eyes of a child," she said, "and it was supposed to have a little soft glow about it."
The question of whether Carol Brady was widowed or divorced was never definitively established on the television show. In "A Very Brady Sequel" (1996), the second of the two movies based on the show, a character (who turned out to be an impostor) claimed to be her long-lost husband, who was thought to have died at sea. Ms. Henderson pretended to clear up the mystery in a 2015 interview. "I killed my husband," she announced. "I was the original Black Widow. Nobody ever said, but I always say I just got rid of him."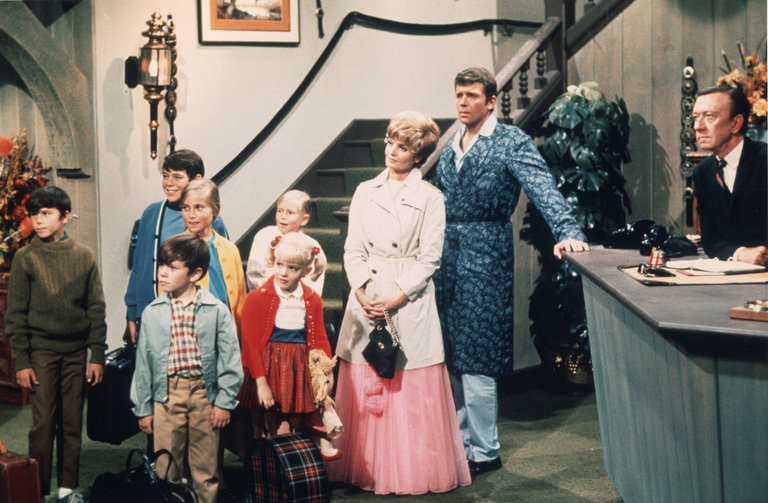 Before the series, Ms. Henderson had built an impressive reputation with stage work. She starred in "Fanny" on Broadway in the mid-1950s, when she was in her early 20s; "The King and I" at the Los Angeles Music Center; "South Pacific" at Lincoln Center; national tours of "Oklahoma!" and "The Sound of Music"; and "The Girl Who Came to Supper" (1963), Noël Coward's last original Broadway musical.
Theater roles had led her to television in its early days, mostly as a singer. On "The Ed Sullivan Show" in 1955, she and John Raitt sang a duet, "People Will Say We're in Love," as part of a two-hour television tribute to Richard Rodgers and Oscar Hammerstein II. In the 1950s and '60s she appeared on music-driven series like "The Bell Telephone Hour," "Oldsmobile Music Theater" and "The Dean Martin Show." She also appeared on a 1958 audience participation series, "Sing Along," and game shows like "The Match Game" and "Password."
In 2010 she appeared on "Dancing With the Stars" with a professional ballroom dancer, Corky Ballas, as her partner. (The couple were eliminated in the competition after performing a tango to the "Brady Bunch" theme.)
She is survived by two daughters, Barbara and Elizabeth; two sons, Joseph and Robert; and five grandchildren.