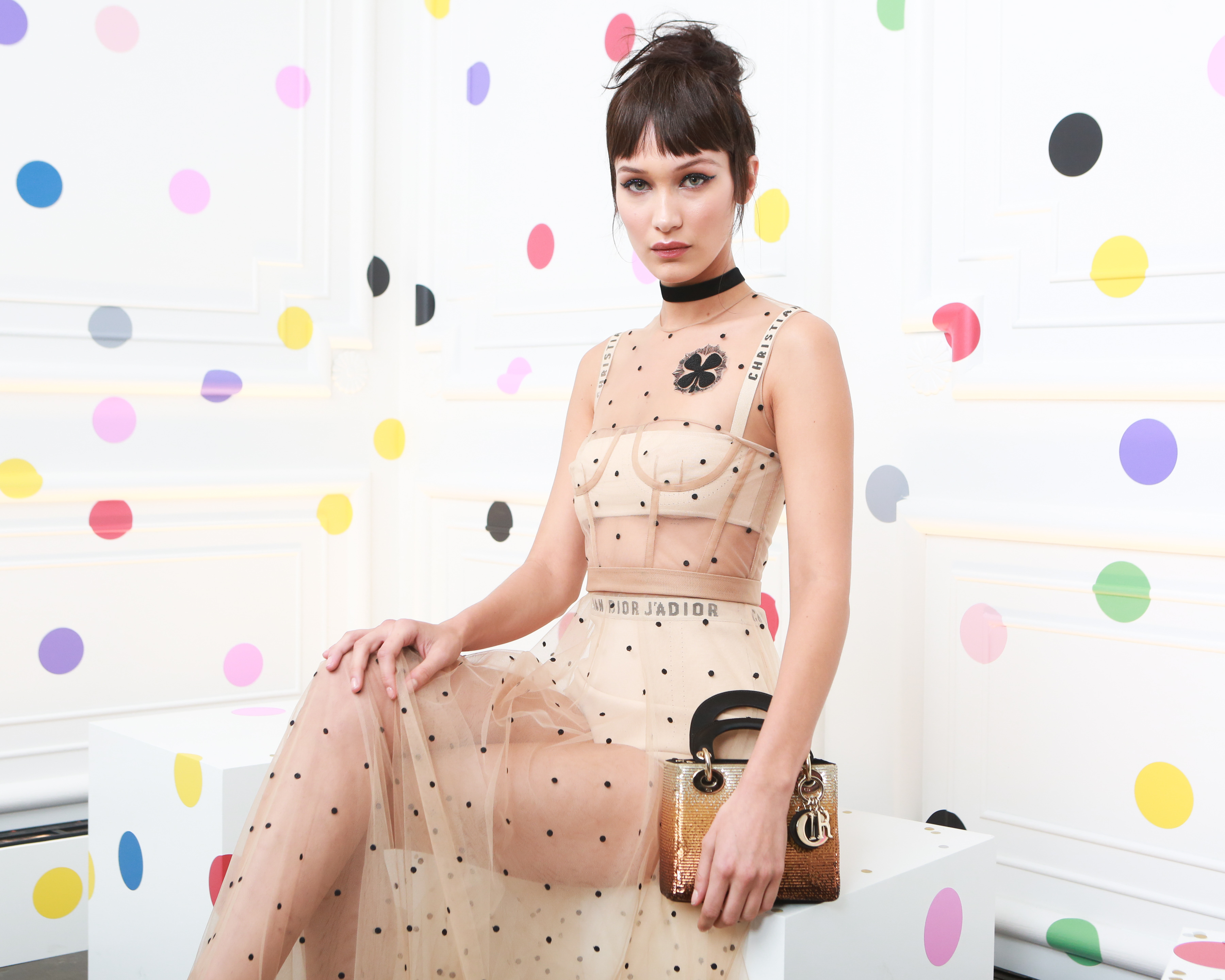 Celebrity Makeup Artist, Vincent Oquendo gives us the 411 on Bella Hadid's spectacular and clean look at Dior's 'the Art of Color' party!
Take it away Vincent: Bella's friend was sporting a really cool eyeliner yesterday that inspired us, and we love to experiment with eyeliner anyway, so we decided to take that and do a sharp eyeliner shape that was bold and edgy, but then make it beautiful with the glitter – "pretty tough girl."
Ensuring Bella had a flawless complexion last night was really important to me -it allows you to take a 'beauty risk' with the lip or the eye like we did last night. So I first misted her skin with rosewater and then applied the Diorskin Forever Foundation with Dior's angled blush brush, buffing and massaging it into her skin like a mousse, or a veil, a technique that gives this luxurious, glowing finish. I then used the Diorblush Sculpting Stick Duo, sculpting the cheeks with the darker shade and using the highlight shade on her cheek bones, and also on her eyelids, before setting with the Diorskin Nude Air Tan powder.
For her eyes, I started with the lashes – I curled them and then applied the Diorshow Blackout Mascara. I used the dark blue Diorshow Khôl Stick for both the shape and the color in her eye look, applying all around her eyes with a heavy line on the top lid, and then used the black Khôl stick on just the lash line, smudging it in – barely undetectable but it made her lashes look fuller. Next, I put a strip of clear lash glue on her top and applied a thick, pretty chunk glitter from an Art store, that was a gunmetal color with a slight red reflect, with a small eyeshadow brush (you could also use fingertips to apply the glitter, and tap it on along the lash line).
For her brows, which were darker and more defined than usual in her look last night, I used the Diorshow Brow Chalk on her for the first time because it was perfect for the definition we needed – I then set the brow with the clear Diorshow Brow Gel.
Lastly for her lips, I used the brand new (and my brand new obsession also) cherry red Diorfic Matte Lip & Cheek fluid. I applied it with my fingers, lightly on the apples of her cheeks and then in the center of her lips. I then had her apply the Dior Addict Lip Glow Pomade and rub her lips together for this beautiful glossy finish.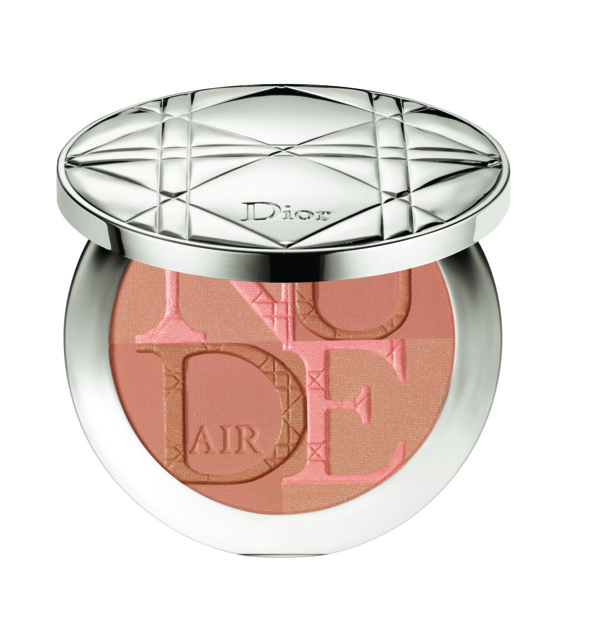 What products were used?
COMPLEXION:
Diorskin Forever Foundation #020 Light Beige
Diorblush Sculpting Stick Duo #002 (Fall 2016 Color Collection – Limited Edition)
Diorskin Nude Air Tan Powder #002 Amber
EYES:
Diorshow Blackout Mascara #099 Khôl Black
Diorshow Khôl Stick #289 Smoky Blue
Diorshow Khôl Stick #099 Smoky Black
Diorshow Brow Chalk #002 Soft Brown (Fall 2016 Color Collection – Limited Edition)
Diorshow Brow Styler Gel #001 Transparent
LIPS:
Diorific Matte Velvet Lip & Cheek Color #004 Luxury (Holiday 2016 Color Collection – Limited Edition)
Dior Addict Lip Glow Pomade