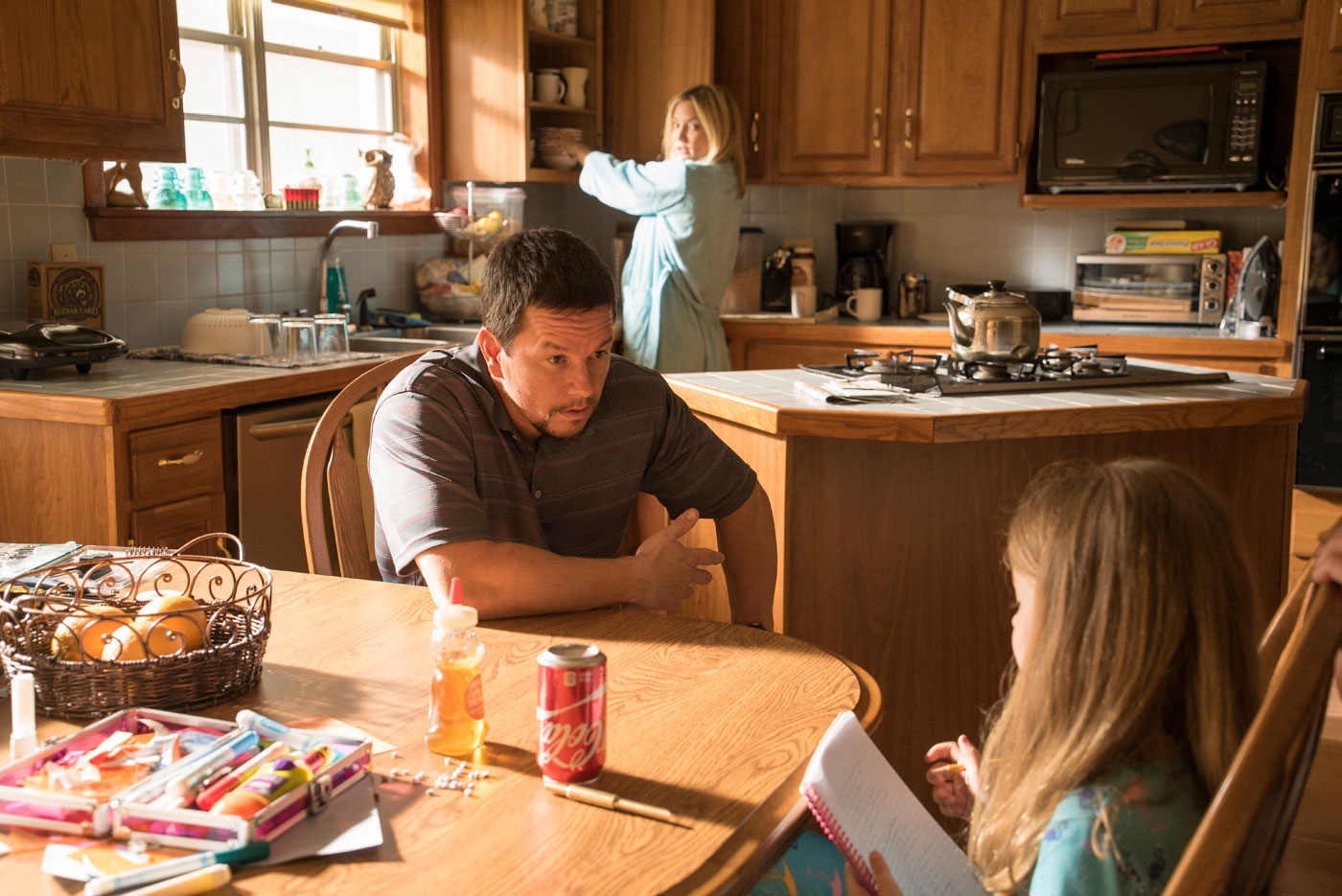 Mark Wahlberg climbs aboard the tragic true story of the largest environmental disaster in U.S. history in "Deepwater Horizon," an intensely emotional and remarkably crafted action thriller featuring Kate Hudson, Kurt Russell and John Malkovich.
Reteaming with Wahlberg is his "Lone Survivor" director Peter Berg, an ideal candidate to handle the story's delicate balance between action and drama. And much like they accomplished with their previous outing, the Berg-Wahlberg collaboration once again yields a potent piece of filmmaking, one that effectively places audiences in the shoes of the courageous men and women who found themselves in the midst of a living hell. A compassionate action thriller that deftly details the basics of the disaster before immersing viewers in an inferno of devastation, the script by Matthew Sand and Matthew Michael Carnahan ("The Kingdom") channels the events through the eyes of a family man, movingly played by Wahlberg, desperate to return to his wife (Kate Hudson) and daughter (Stella Allen). Some may find "Deepwater Horizon" too emotionally overwhelming, but it's a compelling cautionary tale about the perils of greed and a worthy cinematic salute to the victims and survivors.
For the unaware, Deepwater Horizon was a state-of-the-art, semi-submersible oil rig capable of drilling thousands of feet below sea level. Due to constantly shifting sand and the emission of explosive gases, this type of deep sea drilling is inherently dangerous and requires extreme safety precautions. Owned by Transocean and leased by British Petroleum (BP), Deepwater rested in the Gulf of Mexico forty miles off the Louisiana coast, and had a football field-sized deck and living quarters for a crew of roughly 150.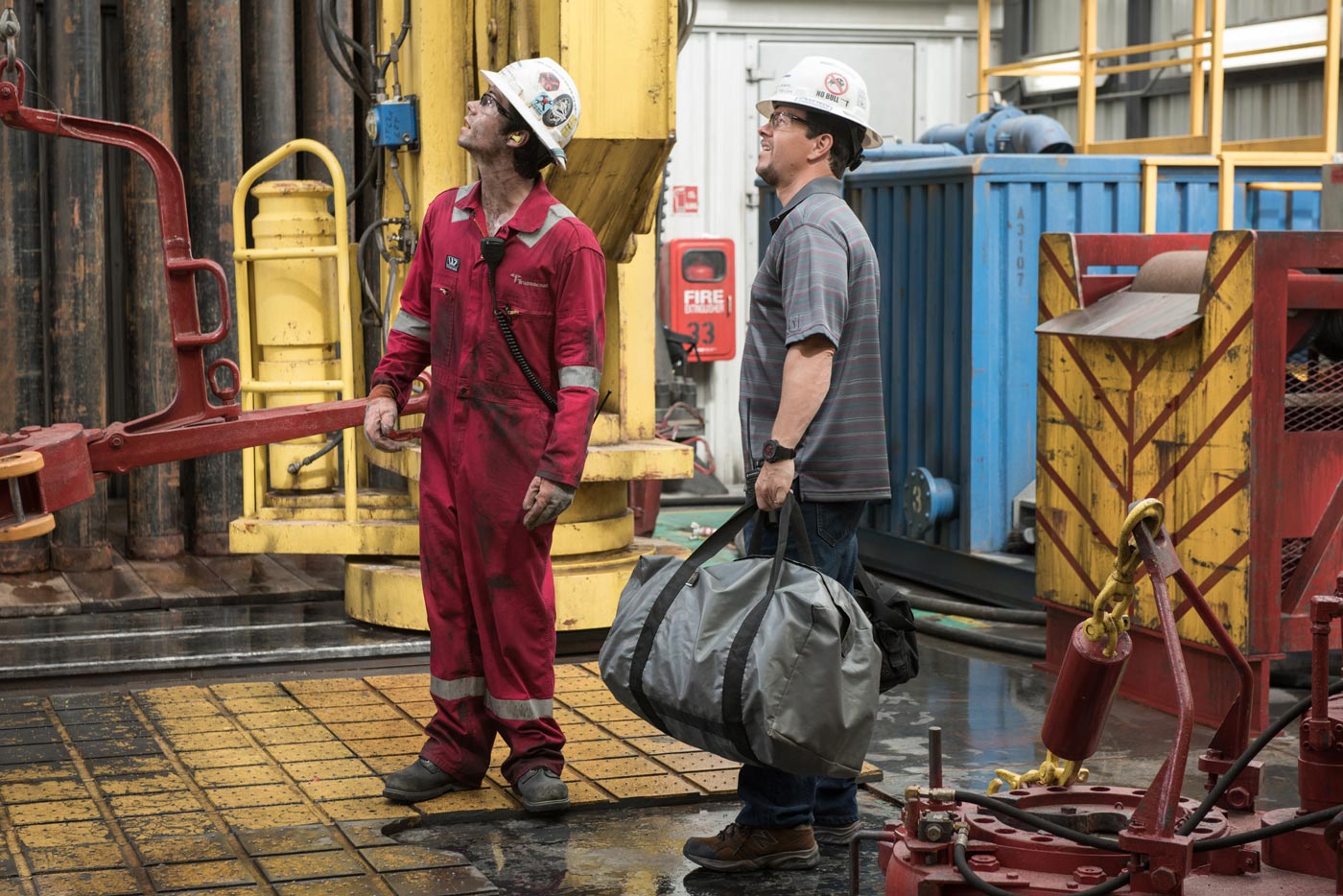 The film kicks off the morning of the incident, with Mike Williams (Mark Wahlberg), the rig's Chief Electronics Technician, saying goodbye to his wife (Kate Hudson) and daughter (Stella Allen) before shipping off for a three-week job on Deepwater. After arriving by helicopter and linking up with "Mr. Jimmy" Harrell (Kurt Russell), Deepwater's offshore installation manager who oversees the entire crew, it becomes clear that the rig is in serious need of maintenance and ill-equipped to handle the job in question. But with the drilling six weeks behind schedule, costing BP a half million dollars a day, their Louisiana-based manager Donald Vidrine (John Malkovich) forces Mr. Jimmy and the drill shack controllers to forge ahead with the drilling regardless of the dangers involved.
Predictably, shortly after drilling commences, Deepwater Horizon experiences a blowout, "a sudden release of extreme underground pressure," causing a violent explosion and uncontrollable firestorm. As the crew scrambles to flee the fire, Mike Williams risks life and limb to ensure that his coworkers make it to safety.
Although most of the news coverage about the Deepwater Horizon focused on the environmental implications of the disaster, what Sand and Carnahan's script tackles above all else is the humanity on display that night in April of 2010, when ordinary citizens exhibited extraordinary bravery in helping one another escape. Thanks to director Peter Berg's commitment to realism, "Deepwater" expertly relates not just the events that precipitated the explosion but the second-by-second chaos that followed. Helping Berg capture the mayhem is "127 Hours" cinematographer Enrique Chediak, who utilizes a constantly active shooting style that nicely conveys the rigors of oil rig work. As for the blowout and ensuing chaos, the results are admittedly hard to watch, but you can't help but marvel at the filmmakers' mastery of nail-biting action.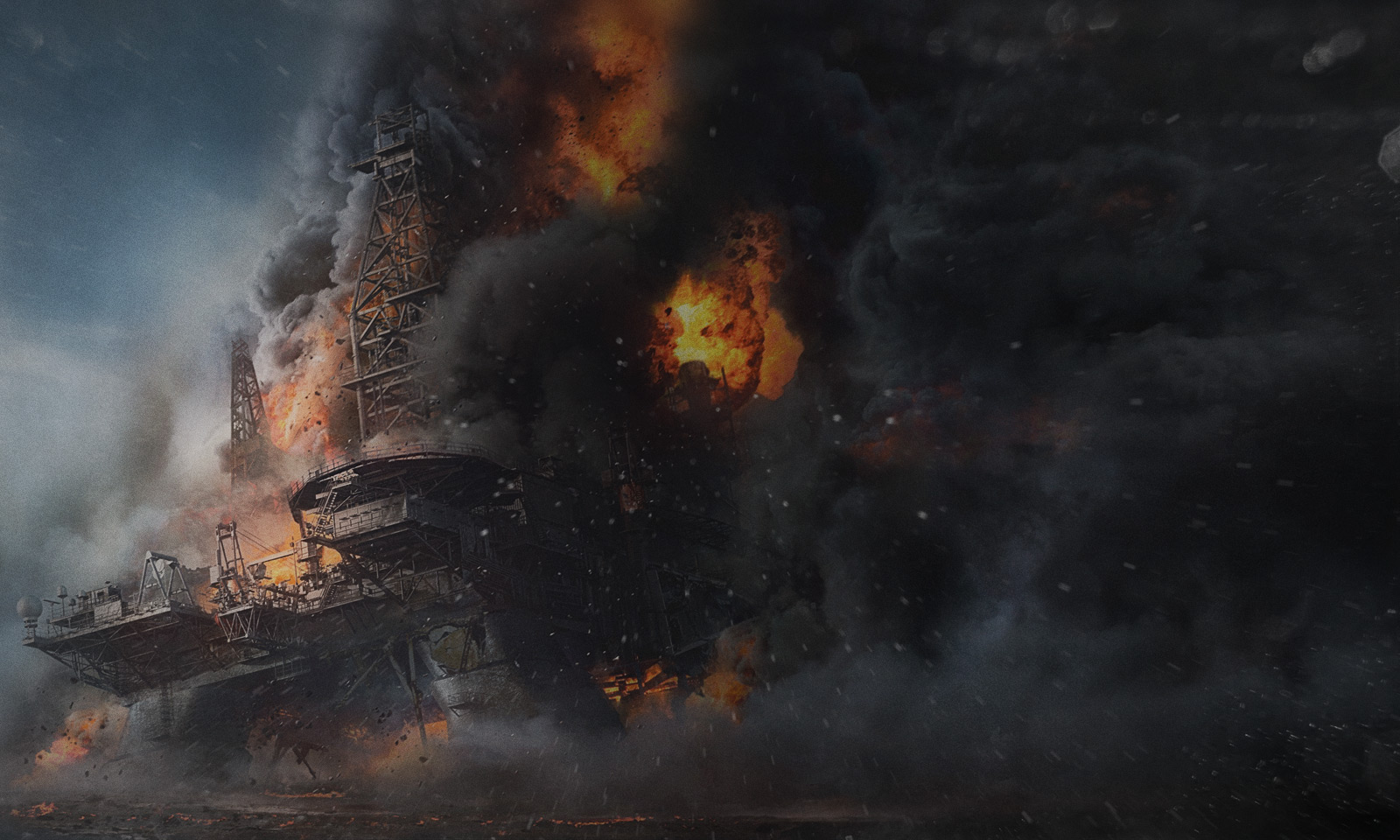 At a tight 97 minutes, "Deepwater Horizon" doesn't leave room for many nuanced performances, but Mark Wahlberg excels as the family-oriented, blue-collar rig worker whose courage under fire saved coworkers' lives, and Kate Hudson breaks hearts as his helpless wife desperate for information as the events unfold in real time. Kurt Russell also adds some rig worker ruggedness to the role of Mr. Jimmy, whose safety instructions are tragically tossed aside by the personification of corporate greed, John Malkovich's deplorable BP manager. Gina Rodriguez ("Jane the Virgin") also puts in an affecting performance as Andrea Fleytas, a rig worker whom Wahlberg's character rescues from the wreckage.
Although the environmental effects of the oil spill are still being determined – it took over two months before it was contained, resulting in roughly five million barrels of oil gushing into the Gulf of Mexico – one thing is for certain: "Deepwater Horizon" is an action thriller that will shake you to your core.
Running Time: 97 minutes
Rated PG-13 for prolonged intense disaster sequences and related disturbing images, and brief strong language.