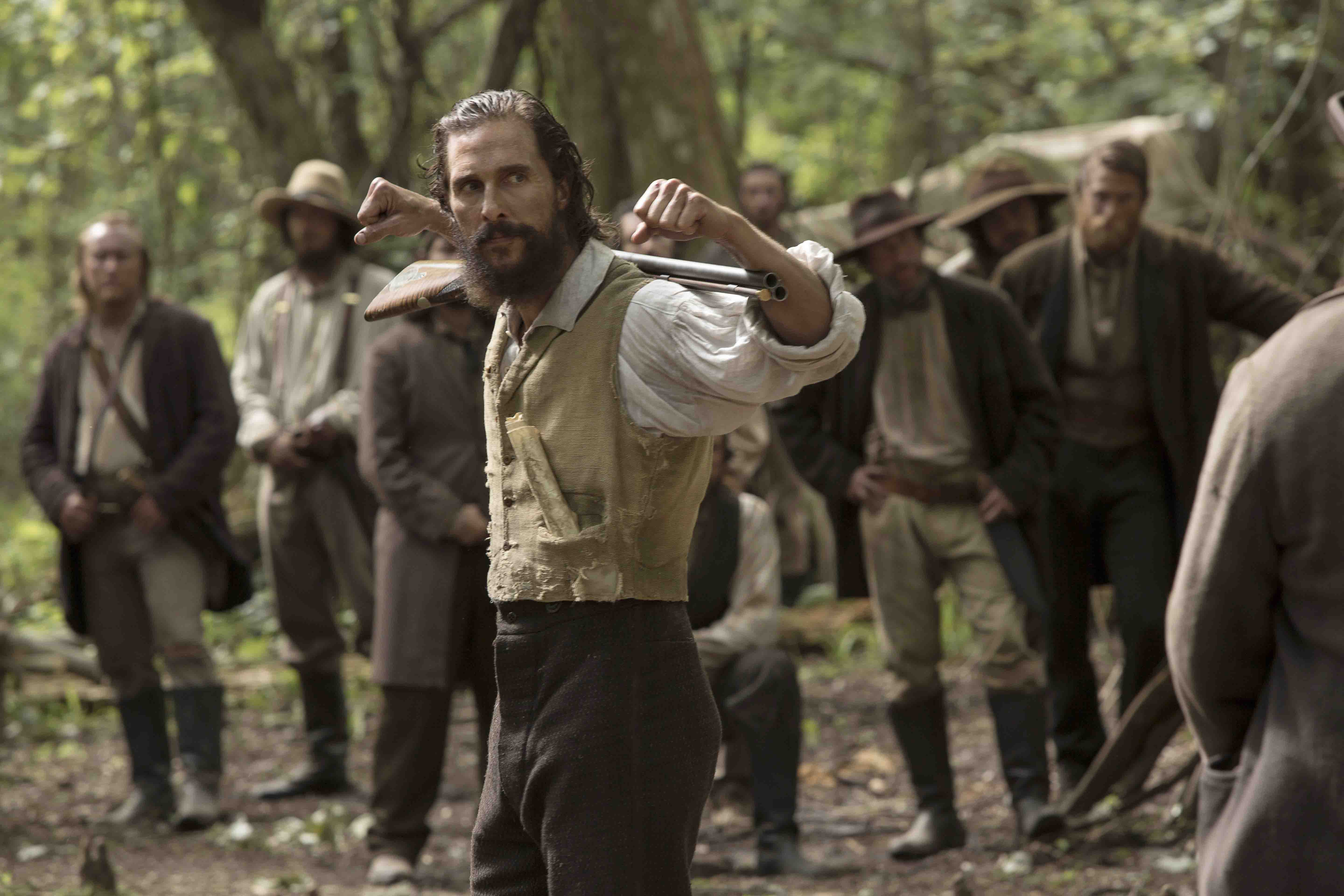 Matthew McConaughey brings his dramatic chops and Southern charm to the fore as a Mississippi farmer who leads a rebellion against the Confederacy in "Free State Of Jones," an intermittently engaging but unnecessarily lengthy war drama costarring Gugu Mbatha-Raw ("Concussion"), Keri Russell ("The Americans") and Mahershala Ali ("House of Cards").
Based on a little-known chapter in Civil War history, this exhausting and exhaustively researched war film from writer-director Gary Ross ("The Hunger Games") has moments of battlefield brilliance as well as some forceful performances, most prominently from McConaughey, but eventually gets lost in the Mississippi swamps. Aspiring to be a comprehensive look at the Civil War and the myriad issues that stemmed from it, "Jones" ultimately seems more like a career highlight reel of a character whose historical importance is never convincingly elucidated. Although at times viewing "Free State of Jones" can feel like a battle against sleep, the sheer power of McConaughey's performance combined with the war action and Benoit Delhomme's lush camerawork could be justification for the big screen experience. However, given the heavy material and the protracted running time, "Free State of Jones" is unlikely to proclaim victory at the summer box office.
Set in Mississippi circa 1863, "Free State of Jones" follows Newt Knight (Matthew McConaughey), an impoverished farmer who enlists as a medic in the Confederate Army's Ambulance Corps to avoid fighting a war to which he's morally opposed. When Newt tries unsuccessfully to save his nephew Daniel (Jacob Lofland) from a gunshot wound, he risks desertion charges in order to bring his body home and give him a proper burial. Upon returning to his wife Serena (Keri Russell) and infant son in Jones County, Mississippi, Newt discovers that the Confederate cavalry has been robbing them and their neighbors of provisions well beyond the allotted ten percent to which their entitled for the war effort.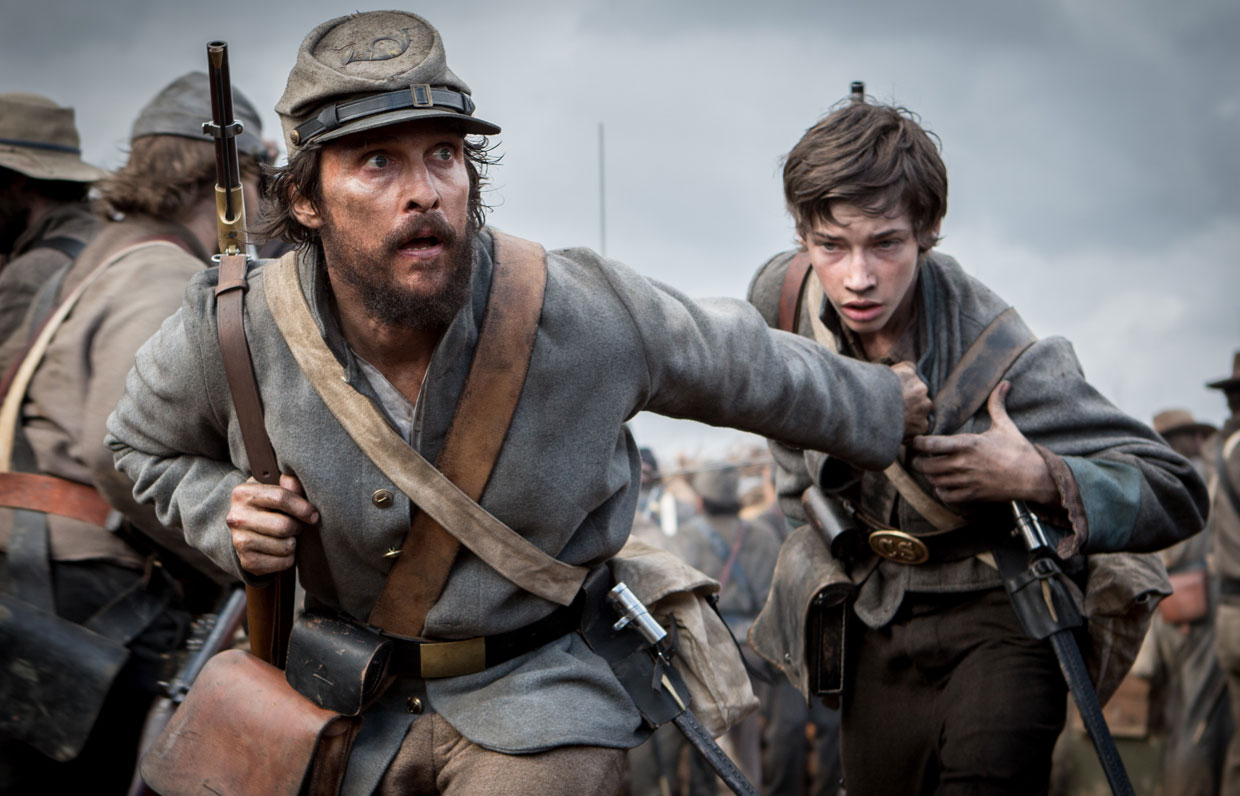 Tired of the wartime inequities, it doesn't take long before Newt has an armed standoff with a thieving Confederate cavalry officer (Brad Carter), resulting in treason charges and forcing Newt to leave his family and flee to the surrounding swampland. There, along with a group of runaway slaves and some fellow Confederate deserters, Newt finds refuge as well as some much-needed help from Rachel (Gugu Mbatha-Raw), a compassionate plantation servant with whom he develops a romance. With Newt leading the charge, and his renegade army growing in force thanks to some successful raids and an influx of pro-Union deserters, they're able to use their surroundings to outwit their Confederate combatants, going so far as declaring independence and dubbing their community the Free State of Jones.
Unfortunately, as the war comes to a close and the period known as Reconstruction begins, bigotry remains an ever-present factor in Southern life, and Newt remains on the frontlines in the fight for race and wealth equality.
Although Ross' script has all the makings of a war classic – romance, drama, action, gallows humor – its sprawling and ambitious structure leaves viewers with the impression that the film would have benefited from a narrower focus. And while the appeal of a story such as Knight's is fairly evident – he's an obscure figure who led an extraordinary life and risked everything to fight for equal rights – "Jones" always feels too unfocused to ever achieve the importance to which it aspires. Adding to the film's overly broad scope is a subplot involving Newt's great grandson as he's indicted on charges of miscegenation in the 1950s, which nicely parallels Newt's struggle to legalize his union with second wife Rachel, but still struck me as misplaced.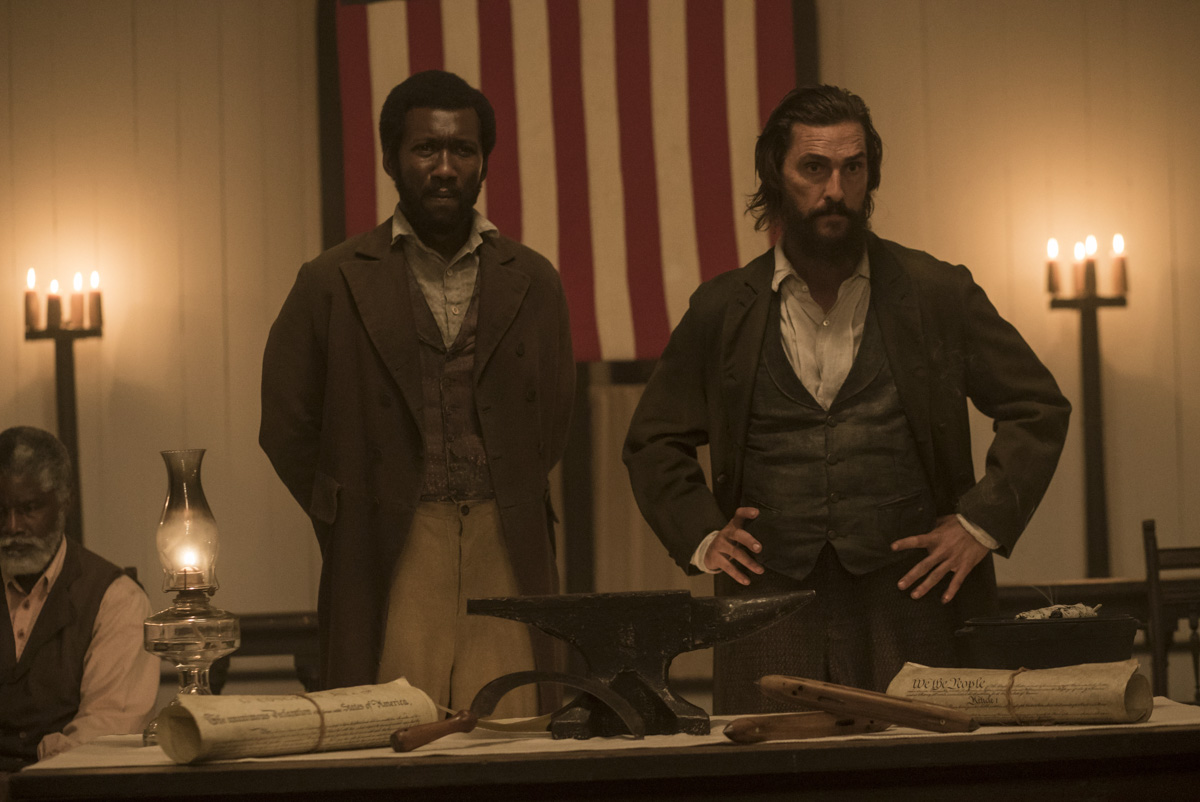 Due to the film's episodic nature and the fact that it spans two decades, virtually every character feels underwritten, including the lead role of Newt Knight played by Matthew McConaughey. This is not to say that McConaughey isn't as captivating a screen presence as ever, only that the role lacks nuance. Still, McConaughey is awarded enough heroic moments to win over the audience. As Knight's beleaguered first wife, Keri Russell isn't given ample screen time to make her presence known, and the fact that her character is forced to leave her marriage only to return to Knight after he's remarried is unsatisfyingly explored. Speaking of that second wife, Gugu Mbatha-Raw leaves a lasting impression and fully commits to the emotional complexity of a black woman falling in love with a white man during the Confederacy. Mahershala Ali's deeply felt portrayal of a runaway slave will also surely strike a chord with viewers.
Overall, "Free State of Jones" is an underwhelming war drama whose strengths can't overcome its flaws.
Running Time: 139 minutes
Rated R for brutal battle scenes and disturbing graphic images.