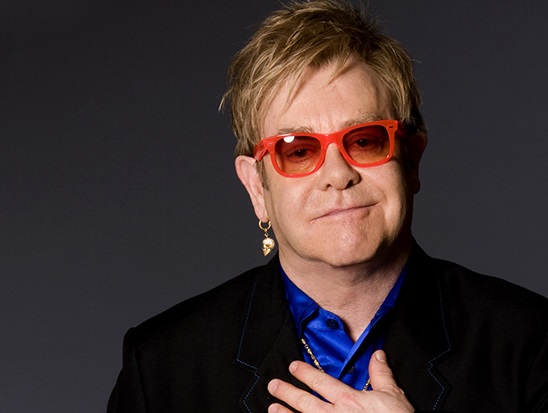 Foundations collaborating for a powerful cause.
The Elton John AIDS Foundation (EJAF) announced a second year of grant awards made in partnership with The Elizabeth Taylor AIDS Foundation (ETAF).
With the support of $100,000 in funding from The Elizabeth Taylor AIDS Foundation, EJAF has awarded $330,000 in grants to five organizations addressing the AIDS epidemic in the Southern United States.
EJAF is excited about the continued impact this partnership will have in advancing the fight against HIV/AIDS in the Southern United States where it is needed most. "Poor access to HIV testing and good healthcare, as well as pervasive inequality for people most vulnerable to the disease, continue to make the U.S. South an epicenter of today's AIDS crisis," said EJAF Chairman David Furnish.
"This is particularly true for LGBTQ individuals and Black Americans living in the Southern states. A recent CDC report has projected that, if HIV infection rates remain unchanged, half of all Black gay men will test positive for HIV at some point in their lifetime, as well as one in four Latino gay men, and one in eleven white gay men. By making these grants, both Foundations commit to relentless advocacy and investment until we see meaningful and lasting change in the course of this epidemic." The projects being supported include:
A Birmingham, Alabama center providing a safe, supportive, and affirming space for LGBTQ youth;
A Georgia-based advocacy center focused on the impact of HIV/AIDS on young black gay men;
A Jacksonville, Florida organization providing young LGBT people with access to pre-exposure prophylaxis (PrEP);
A Memphis, Tennessee program supporting the needs of Black gay families; and
An Atlanta-based community organization engaging transgender people of color, the larger LGBTQ community, and supportive allies to advocate for the end of policies that criminalize HIV/AIDS.
"Far too many people are denied equal rights and equal access to health care in this country, especially in the Southern U.S. This partnership helps to address the serious inequities that exist in the provision of education, diagnosis, and treatment for the people most vulnerable to HIV/AIDS," said ETAF Managing Director Joel Goldman. "At The Elizabeth Taylor AIDS Foundation, we are thrilled to join the Elton John AIDS Foundation to help right this imbalance and address the needs of the hardest-hit areas and populations in the U.S. South."
In the 1980s when the AIDS epidemic began, Elizabeth Taylor was the brightest star in Hollywood, one of the greatest celebrities in the world," said EJAF Founder Elton John. "But she was also willing to get her hands dirty. She stood up for gay people when few others would, and she got right into the nitty-gritty of AIDS policy and fought for the cause, without a moment's hesitation or thought for her own reputation. Elizabeth was my dear friend, and she remains one of my heroes. I am extremely proud of EJAF's partnership with The Elizabeth Taylor AIDS Foundation to help carry her great legacy forward."