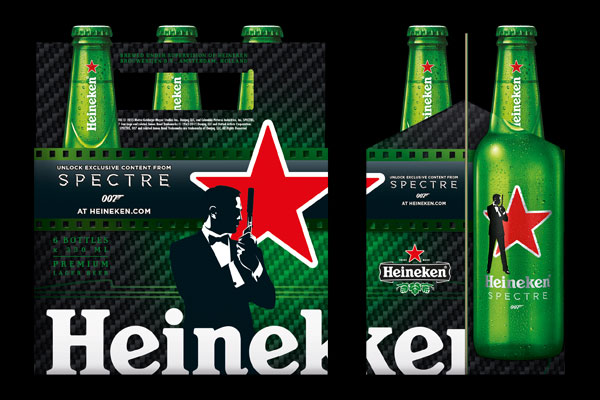 To celebrate its partnership with the iconic James Bond film franchise, Heineken® has unveiled the world's first selfie from space, dubbed the "Spyfie." This exclusive event was captured for over 200 special guests at the Hoover Dam in Nevada.
To create the ground-breaking selfie, Heineken® partnered with Earth-imaging innovators, UrtheCast, using its high-resolution satellite camera, Deimos-2, and its ultra-high definition video camera, Iris, mounted on the International Space Station.
Orbiting 350 miles above Earth, the Deimos-2 camera zoomed into the location to capture a spectacular bird's eye view. This aerial view was then boosted via a camera-relay to give a close-up image of each individual guest. Over 200 lucky VIPs, competition winners, partners and members of the media from around the world were then able to post this unique piece of history on social media.
This campaign celebrates the seventh film of the Heineken®/Bond partnership, a relationship that began in 1997. Starting with 'Tomorrow Never Dies', Heineken® was also involved in 'The World is Not Enough', 'Die Another Day', 'Casino Royale', 'Quantum of Solace' and 2012's 'Skyfall'.