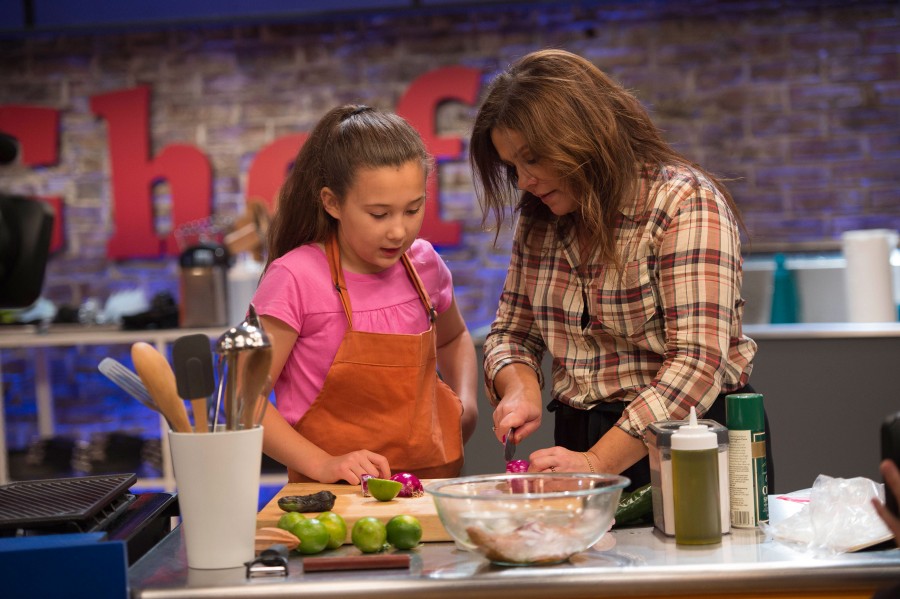 Food Network icon and best-selling cookbook author Rachael Ray is hosting a six-episode series where the challenges are big and the competitors are – kids!
Beginning on Monday, August 24th at 8pm ET/PT eight multi-talented junior chefs will be put to the test through a series of tough cooking challenges and high-pressure obstacles, as they compete for a $20,000 culinary scholarship and their very own web series on www.FoodNetwork.com 
Each week, Rachael and an all-star guest judge, including Sunny Anderson, Scott Conant, Amanda Freitag, Alex Guarnaschelli, Robert Irvine, Jeff Mauro, Daymon Patterson, Marcus Samuelsson and Fabio Viviani will mentor and guide the kidtestants through culinary challenges, from preparing the perfect well-balanced bite, to creating "desserts in disguise" inspired by the new movie Hotel Transylvania 2. In addition, the young competitors must shine in on-camera challenges as they articulate their culinary point of view and bring their food to life. Only one will take home the grand prize and be crowned winner of this cook-off!
 
"The kidtestants have a once-in-a-lifetime opportunity to not only compete for their own web series and a culinary scholarship, but to also learn from one of America's favorite television hosts, Rachael Ray," said Bob Tuschman, General Manager and Senior Vice President, Food Network. "I am not sure whose job is more difficult – the kids, who must survive tough challenges, or Rachael, who must choose between all of these talented young chefs." 
 
Rachael Ray's Kids Cook-Off competitors include: Chandler (Carnesville, Georgia; age 12), Chris (Ann Arbor, Michigan; age 13), Juliana (Marietta, Georgia; age 11), Nicholas (Edward, Colorado; age 10), Olivia (Yonkers, New York; age 11), Sabrina (Indianapolis, Indiana; age 11), Scarlett (Hollywood, California; age 11), and Zach (Olathe, Kansas; age 12).
 
Fans can head to FoodNetwork.com/KidsCookOff to access photo and video highlights, interviews with the winners and much more-all culminating in an exclusive winner's web series! Join the conversation on Twitter using #KidsCookOff.