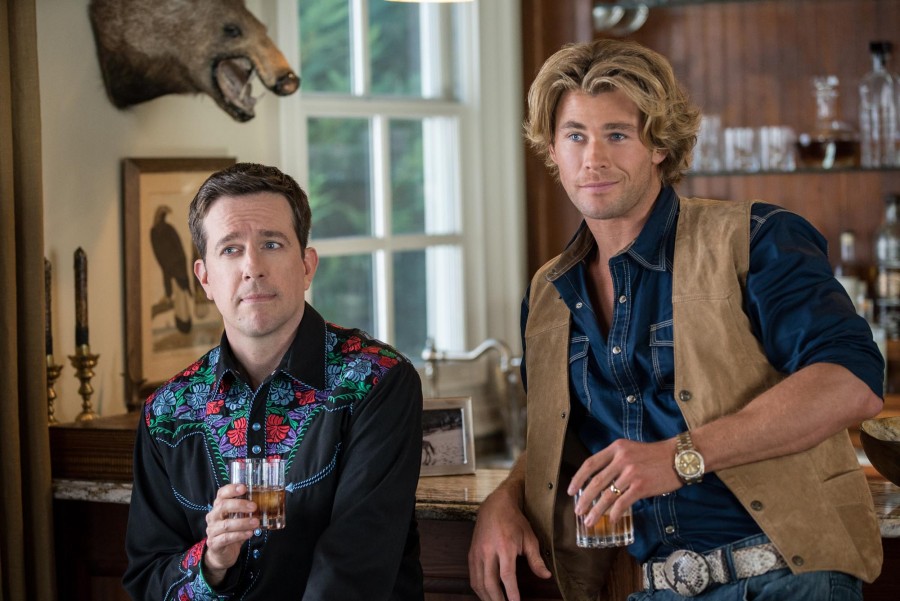 Photos: Warner Bros.
There are few road comedies that hold a dearer place in audience's hearts than "National Lampoon's Vacation." Written by John Hughes and directed by Harold Ramis, the film's perfect blend of comedic misadventure and family film sentiment etched the Griswold gang into moviegoer's minds and spawned three sequels.
Unfortunately, the adoration for the original is unlikely to spread to "Vacation," the franchise update starring Ed Helms, Christina Applegate, Leslie Mann, and Chris Hemsworth. The directorial debut of screenwriters John Francis Daley and Jonathan Goldstein ("Horrible Bosses"), this unimaginative, marginally funny reboot never misses an opportunity to pay homage but in the process only draws attention to its predecessor's superiority. Updating the story by featuring the Griswold children as adults, "Vacation" is a virtual carbon copy of the 1983 version but with humor better suited to the hard R-rated comedy tastes of today's audience. There are definitely a few good laughs to be had from the latest installment but most will leave theaters wondering why the studio thought it necessary to tamper with a classic.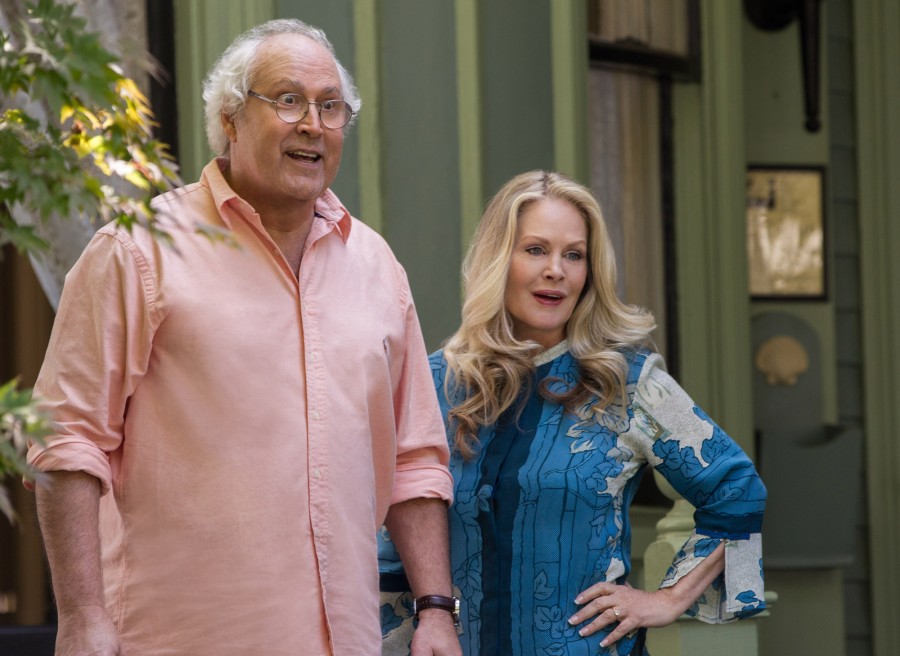 "Vacation" centers on Rusty Griswold (Ed Helms), the grown-up version of Chevy Chase's character's son. Now a pilot with a disreputable Midwestern-based airline called EconoAir, Rusty is a dorky dad who can't wait to take his family – including wife Debbie (Christina Applegate) and sons James (Skyler Gisondo) and Kevin (Steele Stebbins) – on their annual Sheboygan summer vacation. But when Rusty catches wind that his family doesn't care for Sheboygan, or "She-boring" as his kids call it, he decides to shake things up by instead taking them to that fond destination of his youth, the Wally World theme park.
This being the ill-fated Griswold clan, the trip gets off to a predictably rough start, beginning with the disaster-prone vehicle Rusty rents for the occasion, a gadget-filled monstrosity called the Tartan Prancer. Once on the road from suburban Chicago to Los Angeles, their travels highlights – or in this case, lowlights – include a drunken detour at Debbie's college sorority house; a dip at a sewage-filled hot spring; whitewater rafting through the Grand Canyon with a mentally unstable guide (Charlie Day); and some ill-advised cattle herding at Aunt Audrey (Leslie Mann) and Uncle Stone's (Chris Hemsworth) ranch. Along the way, Rusty and his sex-deprived wife desperately try to spark up their love life; teenage son James develops a crush on a fellow cross-country traveler (Catherine Missal); and youngest child Kevin pretends like he isn't a direct descendant of Satan.
Directing their own screenplay, first-time filmmakers John Francis Daley and Jonathan Goldstein capably but conventionally handle the task of making a film that appeals to "Vacation" fans while also relaunching the franchise to a younger generation. And while some of the remake's humor hits the sweet spot, most of it is centered around over-the-top set pieces designed to outdo the original, which of course it doesn't. From the use of the Lindsey Buckingham song "Holiday Road" to the many not so subtle story similarities, the filmmakers' reverence is made clear, but at times it's to the detriment of their film. A little less tongue-in-cheek references and a lot more originality could have gone a long way for this one.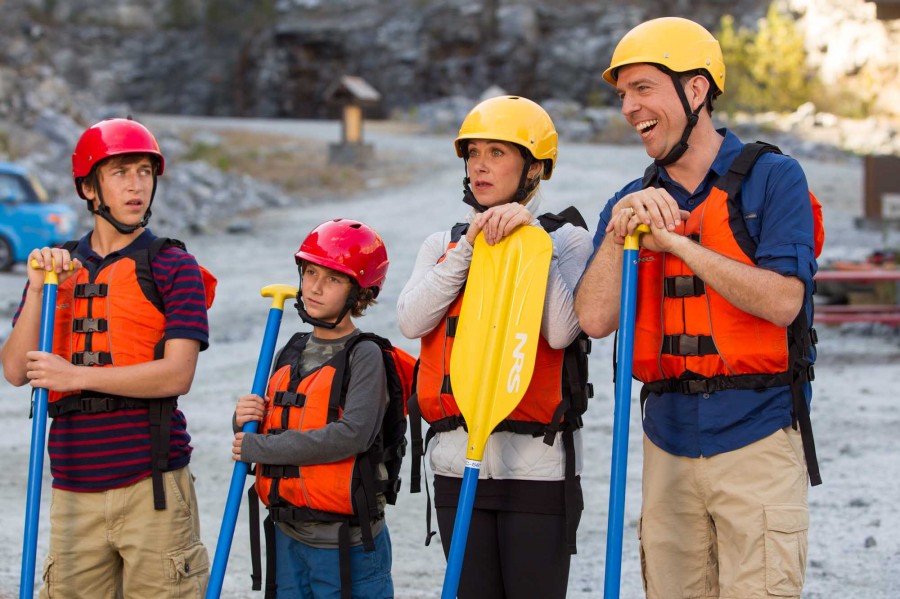 Taking over the paternal reins from Chevy Chase, Ed Helms proves himself to be a sufficient successor, projecting that same air of naive preppy that made him such a hit in "The Office" and "The Hangover." Playing Rusty's better half, Christina Applegate nicely captures a party girl turned bored housewife longing for adventure. And as the effeminate teenage son and his bullying younger brother, Skyler Gisondo and Steele Stebbins' backseat brawling lends some laughs to the road trip from hell.
Standout cameos include Chris Hemsworth as the well-endowed weatherman married to Rusty's sister, Charlie Day as the romantically challenged whitewater rafting guide, and Ron Livingston as a smug pilot for a rival airline. And of course it wouldn't be a "Vacation" film without Chevy Chase and Beverly D'Angelo, who make a requisite appearance as the Griswold grandparents.
A reboot that never steps out of the original's shadow, "Vacation" earns some solid R-rated laughs but doesn't do justice to the beloved franchise.
By Lucas Mirabella
Rated R for crude and sexual content and language throughout, and brief graphic nudity.
Running Time: 99 minutes