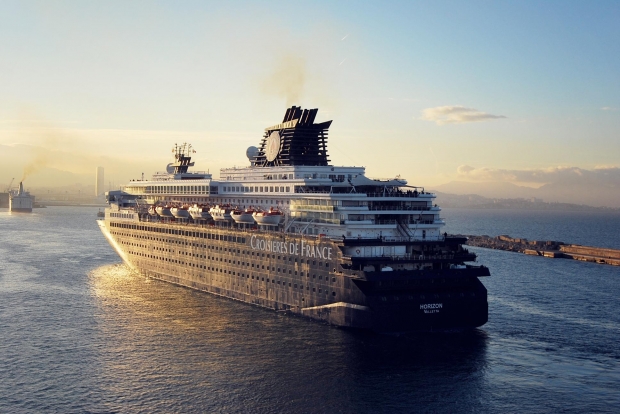 With the number of travelers expected to cruise on course to surpass 22 million for the first time in 2015, Cruise Holidays International has revealed the most popular longer itineraries – 15 or more days – which allow vacationers to experience more destinations and the cruise ships themselves in greater depth. Plus, the well-known travel agency network notes that the most popular cruise ships come in a variety of sizes.
Cruise Holidays is also sharing the most popular ships being selected by groups for 2015. This information is based on Part 2 of the Cruise Holidays Cruise Trends report, an annual, in-depth look at actual cruise bookings made for the year ahead by its network of more than 1,300 cruise-focused travel agents across the United States and Canada.
"A 7-day cruise is the most popular length because it allows vacationers ample time to experience their ship, plus typically experience about three or four cruise ports," said Kevin Weisner, Senior Vice President of Sales for Vacation.com, North America's largest travel agency marketing organization, of which Cruise Holidays is a part. "However, as travelers become more educated that a cruise can be much more than a brief sojourn, they are increasingly selecting longer itineraries, and in some cases, cruises of multiple weeks or even months."
Top 10 Cruise Itineraries of 15 Or More Days:
1. 15-day Hawaiian Islands from San Francisco, California
This itinerary is offered on a variety of dates throughout 2015 on Princess Cruises.
2. 15-day Panama Canal [Westbound] from Ft. Lauderdale, Florida
This itinerary is available on numerous dates and through a variety of cruise lines in 2015.
3. 16-day Trans-Atlantic [Eastbound] from Miami, Florida
Of numerous trans-Atlantic options in 2015, this 16-day itinerary by Celebrity Cruises is the most popular.
4. 15-day Hawaiian Islands from Los Angeles, California
This sailing from Los Angeles is offered on numerous dates by two different cruise lines.
5. 18-day Trans-Pacific from Sydney, Australia
Passengers on this April 2015 Celebrity Cruises sailing will travel from Australia to Hawaii via New Zealand and Tahiti.
6. 15-day Trans-Atlantic [Westbound] from London, England (Harwich)
This repositioning cruise on Royal Caribbean International allows passengers to have more time to enjoy the ship and spectacular North Atlantic ports as it shifts from a summer in Europe to North America for the fall and winter.
7. 21-day Suez Canal from Istanbul, Turkey
This ambitious itinerary on Oceania Cruises brings guests from Istanbul to ports in Israel, Egypt, Oman and the United Arab Emirates.
8. 15-day Panama Canal [Eastbound ] from Los Angeles, California
Guests eager to explore the Caribbean and the engineering marvels of the Panama Canal have numerous dates to choose from in 2015.
9. (tie) 15-day Panama Canal [Eastbound] from San Diego, California
There are additional opportunities to sail through the Panama Canal for passengers departing from San Diego.
9. (tie) 21-day Southern Caribbean from Ft. Lauderdale, Florida
This three week itinerary enables travelers to explore lesser-visited islands such as Antigua, Barbados, Bonaire, Curacao and Martinique on Holland America Line.
Photo not of subject in content.