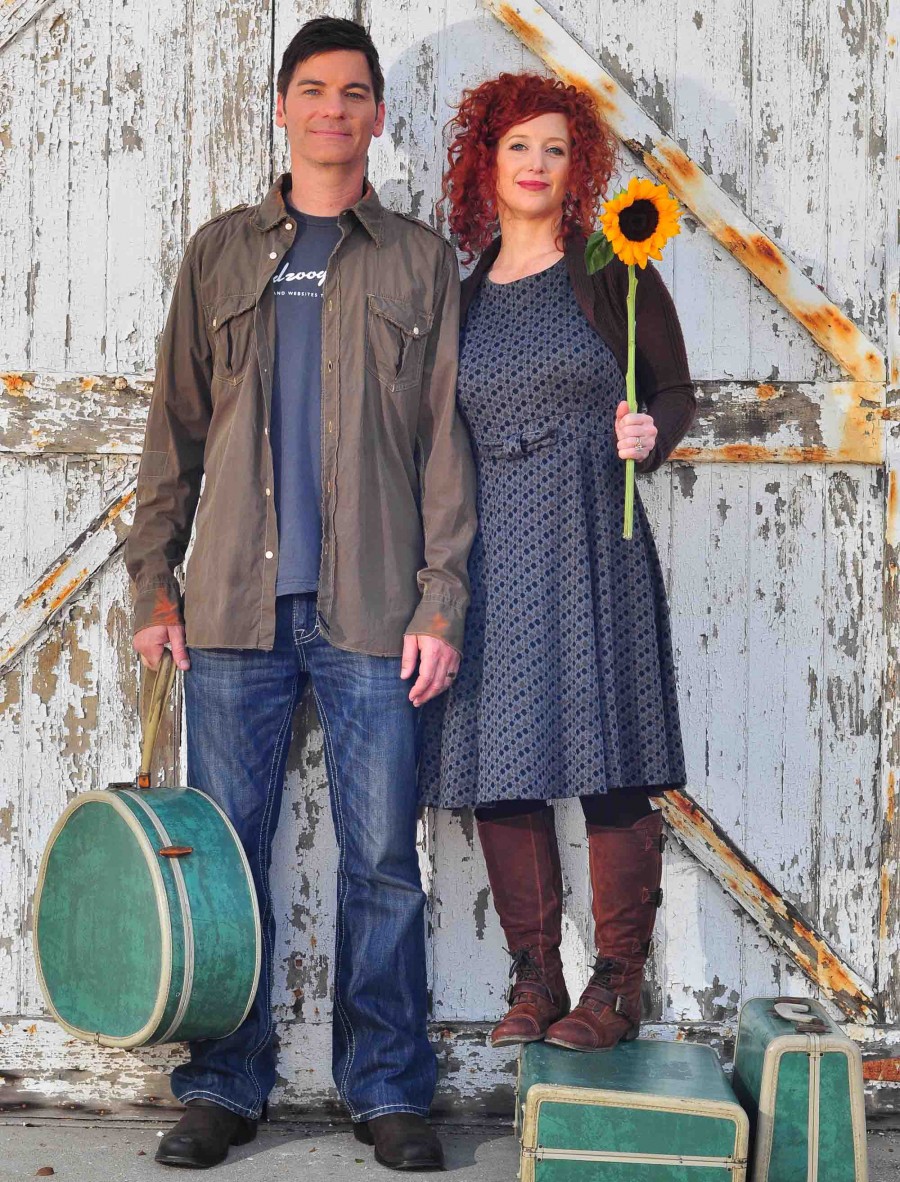 If the songwriting chemistry between The ROAMies' Rory Partin and Alexa James is a genuine marriage of pop, country, and touches of Americana, it's at least partly because the members of the L.A.-based duo are literally wedded to each other. Together, their alliance works as an inspired amalgamation and evolution of their influences, which include folky twosome the Civil Wars, pristine pop singer Colbie Caillat, and blue-eyed soul specialist Jason Mraz.
On a brisk Tuesday evening, the ROAMies performed at the Hotel Café in Los Angeles. Dimly lit sphere chandeliers hung off the venue's pitch-black ceiling, which was perpendicular to red brick walls. Partin, James, and their touring multi-instrumentalist Peter Cho — who was making his debut performance with the duo — sat on wooden stools. In an age where umpteen live shows are defined by dazzling stage pyrotechnics, the couple's set was effective because of its modest intimacy.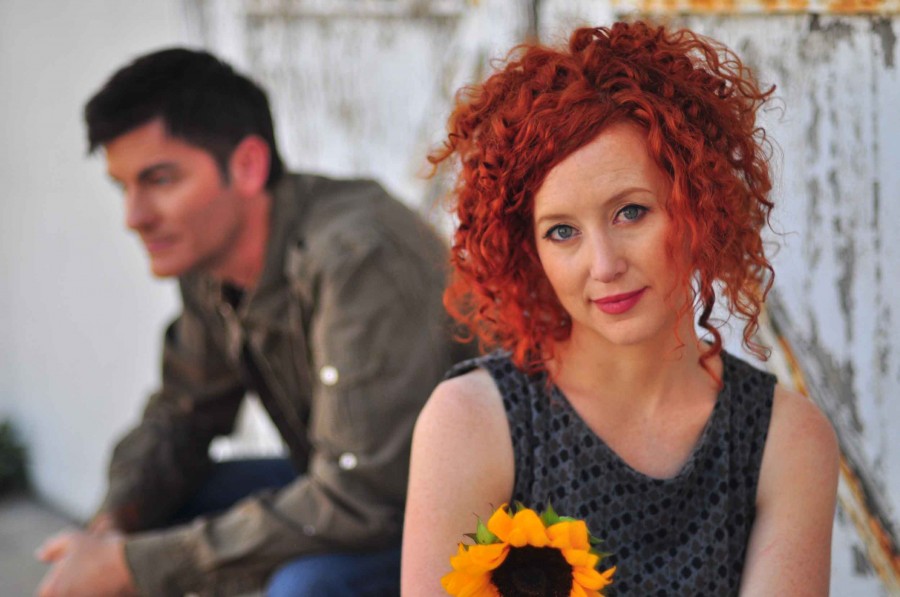 The show was to amplify the audience's eagerness for the duo's forthcoming as-of-yet untitled debut album, set for release later this year.
It was also an appetizer for the twosome's upcoming European tour, the dates of which are still being finalized.
Partin was born and raised in Louisiana, and a highlight was a stirring rendition of Hank Williams' "Jambalaya (On the Bayou)," which exhilarated the crowd into the jovial, hand-clapping Mardi Gras spirit. His wife sported a green and yellow long-sleeve shirt with a purple skirt, reminding everyone of the festival's colors. Towards the end of the set, she handed out purple cupcakes, much to her fans' fancy.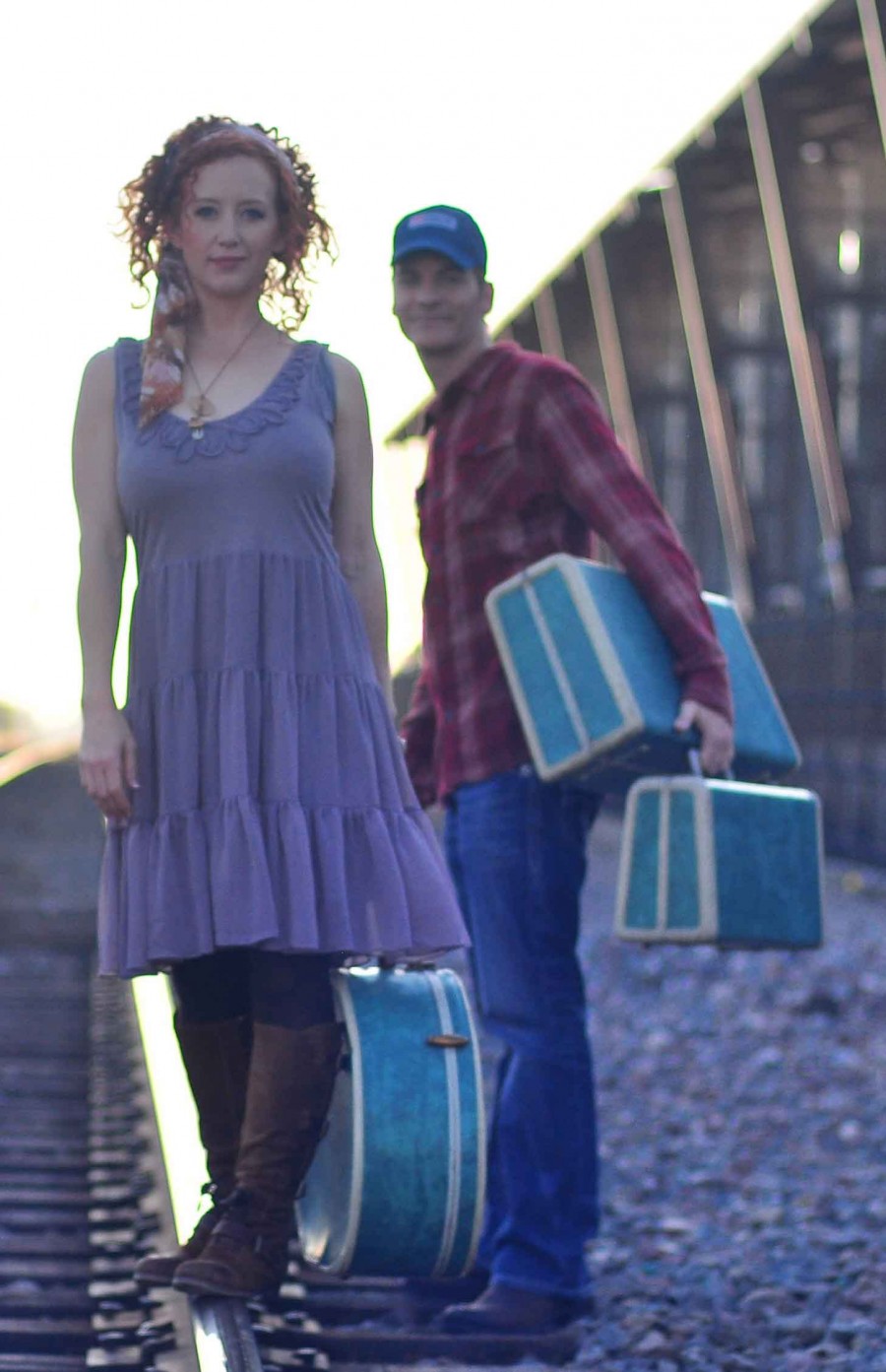 The ROAMies' stage presence demonstrated a true kinship that transcended one of a typical collaborative duo. James and Partin, who have been writing and playing live together just over a year, exchanged doting glances during and between songs. They introduced each tune with the eagerness of a child when opening a new present, and their grins could stretch across Interstate 405. The sarcastic banter they shared was fun for the audience, too. "Why do you keep calling me 'Love'?" James asked her husband before strumming a song's opening guitar chords. "Just to remind myself," he replied.
The duo's bio on Facebook states that their soulful approach "embodies the hope that people will connect and feel that they're not alone in their lives and experiences," which this reporter found to be an on-the-nose representation. There was a homely and even divine vibe with each vocal cue, piano keystroke, and ukulele twang; you could envision them playing inside packed cathedrals to rapturous group sing-alongs.
"I know the road you're walking, I know your hope is dyin'," crooned Partin on "Come Runnin' To Me." The solemn sentiment recalled that of a lost soul wandering the motherland, like The Grapes of Wrath's poor tenant farmer Tom Joad as he drove past miles of parched crops. Their cover of Plain White T's "1, 2, 3, 4" was a cheerier affair. It brought early morning harmonies to the rich California dusk, as James' soft coos offered a tender counterbalance to Partin's fervent tenor howl.                          
There is a taut line between conveying genuine compassion and striving for commercial appeal. From nearly any other act, the duet's sonic expression of love, fear, and pain could have come across as easily forgettable platitudes. But what's clear about the ROAMies' live arrangement — and what sets them above — is that Partin and James have a zest for their craft, releasing raw emotion without forgetting to smile. Seeing a ROAMies live set is highly recommended because the duet knows that sometimes simplicity is the key to sincerity.  
By Alex Koenig