Coming off the heels of his wonderfully eccentric childhood love story, "Moonrise Kingdom," writer-director Wes Anderson is back with "The Grand Budapest Hotel," a comedy caper starring Ralph Fiennes, Tony Revolori, F. Murray Abraham, Mathieu Amalric, Adrien Brody, Willem Dafoe, Jeff Goldblum, Bill Murray, Jude Law, Edward Norton, Saoirse Ronan, Jason Schwartzman, Tilda Swinton, Tom Wilkinson and Owen Wilson. 
Like so many previous Anderson films, "Grand Budapest' is an intricately plotted ensemble piece that remains constantly in motion. Those unfamiliar with the unique rhythms and idiosyncrasies of Anderson's work may find the film too off-center; still, it marks one of his most enjoyable films to date.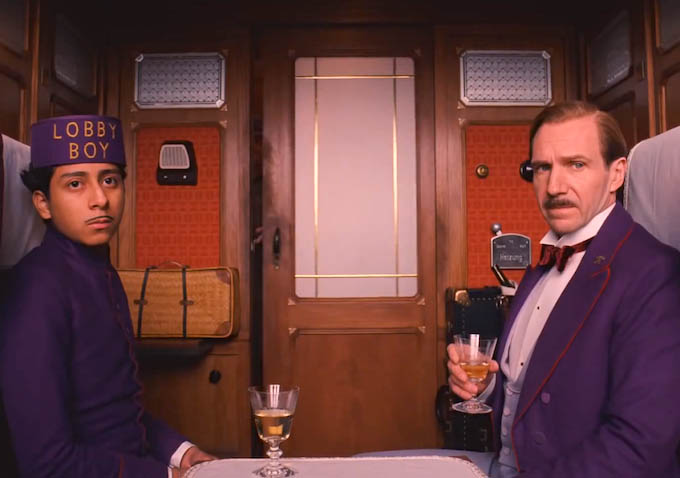 In "Grand Budapest," Anderson employs an ambitious narrative structure that shifts between three different time periods and as many narrators. Taking place in the fictitious Republic of Zubrowka, an Eastern European locale of Anderson's creation, the story revolves around a renowned resort spa during the golden years of European travel, before Fascism coarsened the continent. Our initial narrator, a distinguished writer (Wilkinson), recounts the time in 1968 when he first stayed at the hotel and met the enigmatic owner, Zero Moustafa (Abraham). Zero then takes over narrative duties, shifting the story back to the early 1930's to relate how he became the hotel's owner.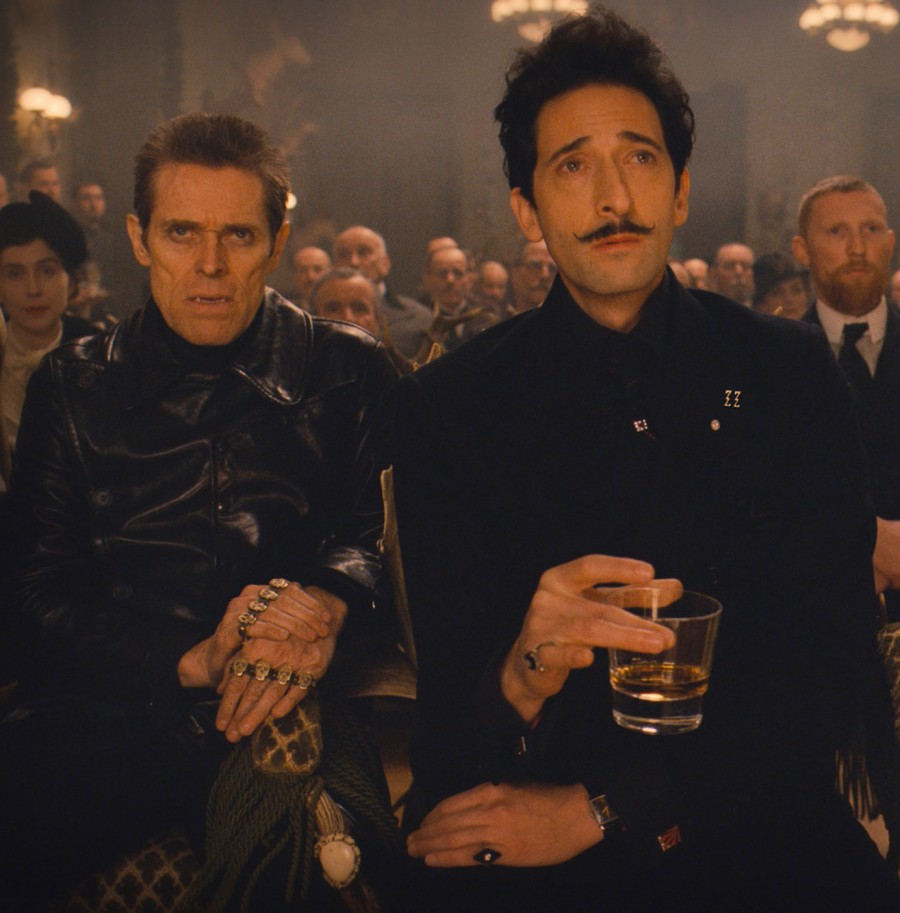 As a junior lobby boy in 1932, Zero is taken under the wing of the hotel's legendary concierge, Gustave H., a man of great dignity and grace who exemplifies old school values. Gustave is so committed to maintaining a standard of excellence within his hotel that he goes as far as sleeping with the female guests, one of whom is the rich and elderly Madame D. (a nearly unrecognizable Tilda Swinton). But when Madame D. dies under mysterious circumstances, it sets in motion a far-reaching chain of events that includes: the theft of a priceless painting, a fierce battle over a family fortune, a prison break, a secret society of hotel concierges and one of the funniest chase sequences in recent memory. 
As Gustave, Ralph Fiennes brilliantly captures the character's contradictory nature. His elegance and fastidiousness are offset by vanity, profane outbursts, and a penchant for superficial blondes, all while remaining the story's emotional core.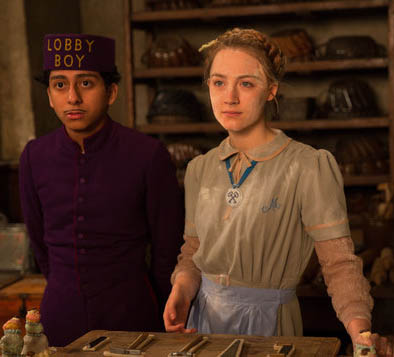 It's an extremely demanding role that showcases Fiennes' varied talents. As the young Zero Moustafa, newcomer Tony Revolori brings an innocence and impressionability to the role that compliments Fiennes' character nicely. Other notable performances include Saoirse Ronan as Zero's love interest, Adrian Brody as the diabolical son of Madame D. and Willem Dafoe as Brody's henchman, whose goth makeup alone is worth the price of admission.
For a story with so many disparate elements – childhood romance, art heist, murder mystery – it's somewhat astonishing that the end result is so coherent while still retaining that quintessential Anderson feel. Over the course of eight features, Anderson's unmistakable style – including whip pans, elaborate tracking shots, vibrant colors and offbeat musical choices – has crystallized to the point of near perfection. This technical precision can also be attributed to his frequent collaborators, including cinematographer Robert Yeoman, production designer Adam Stockhausen, costume designer Milena Canonero and composer Alexandre Desplat, whose contributions are all on full display here.
Some may regard Anderson's obsessive attention to detail and intentionally convoluted storyline as self-serving, but there's a mischievous pleasure in the way this story unfolds; between that and the sheer mastery of style at hand, it's easy to be swept away by the many charms of "The Grand Budapest Hotel."   
By Lucas Mirabella
This film is rated R for language and mild violence, 100 minutes