After years of hard work solidifying his reputation as one of the most likable straight-men in the business, Jason Bateman takes a stick of dynamite to his carefully crafted persona in "Bad Words," a pitch black comedy starring himself, Kathryn Hahn, Rohan Chand, Ben Falcone, Allison Janney and Phillip Baker Hall.   
"Bad Words" also marks Bateman's debut in the director's chair, and judging by this impressive (and impressively vulgar) first feature, it fits him comfortably. With a hilarious, but slightly formulaic script by Andrew Dodge, the film successfully delivers on the promise of its profane premise and will cater to fans of hard-R comedies. Less successful are its attempts to balance humor with heart, but this flaw is inherent in the setup and no fault of Bateman's. Still, "Bad Words" is a damn good time.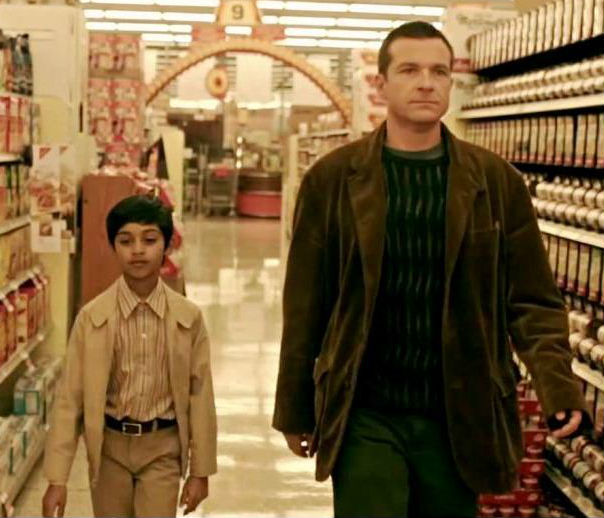 In the film, Bateman plays Guy Trilby, a misanthropic but intellectually gifted forty year-old who exploits a loophole in the national spelling bee that allows anyone who hasn't completed the eighth grade to participate. After eradicating the competition in the regionals – much to the chagrin of the contestants and their outraged parents – Guy sets off for the finals in Los Angeles.  
Another rule of the spelling bee requires that each contestant be sponsored by a newspaper, and Guy also has that angle covered in the form of Jenny Widgeon (Kathryn Hahn), a sassy journalist who plans to write a story about Guy's unusual mission. But since Guy is such an uncooperative interviewee, Jenny has to resort to less respectable methods of reporting – namely, plying him with booze and hate sex – in order to break through his steely facade and uncover the true motive behind his spelling bee sabotage.
Along the way, Guy deflects the attempts of a nerdy kid and fellow spelling bee contestant named Chaitanya (Rohan Chand) to befriend him. But Chaitanya is undeterred by Guy's prickly nature, and after a few encounters at the hotel where they're both staying, Guy submits to the kid's dweeb charm. However, as he and Chaitanya get deeper into the thick of the contest, circumstances arise that call into question the sincerity of Chaitanya's friendship, as there are no limits to what one may do in the cutthroat world of The Golden Quill national spelling bee.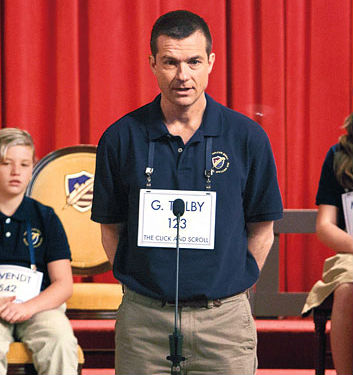 Comparisons to "Bad Santa" are both inevitable and detrimental, as that film not only set the bar extremely high for anti-hero comedies, it also had at its center an unlikely friendship between a pathetic kid and a cynical loser. Similarities aside, this film definitely stands on its own, although there's an inherent absurdness in the premise that negates almost any emotional credibility the material has to offer. Besides, it's so satisfying watching this jerk sabotage the spelling bee that his motivation for doing so feels increasingly irrelevant as the story progresses.
With "Bad Words," Jason Bateman proves to be a natural fit behind the camera. He obtains consistently solid performances from his actors and his sense of pacing is spot-on, knowing when to get in and out of scenes before the humor or momentum dries up. But more than anything, what he offers in this film that will make me a return customer for future Bateman directorial outings, is pure hedonistic pleasure. Bad behavior has never looked so good. A montage of Guy and Chaitanya having a boys' night out with booze, stolen lobsters and a hooker named Marzipan is so palpably enjoyable that I found myself wishing I could hop onscreen and join in on the debauch. It's scenes like this that more than make up for the film's minor plot deficiencies.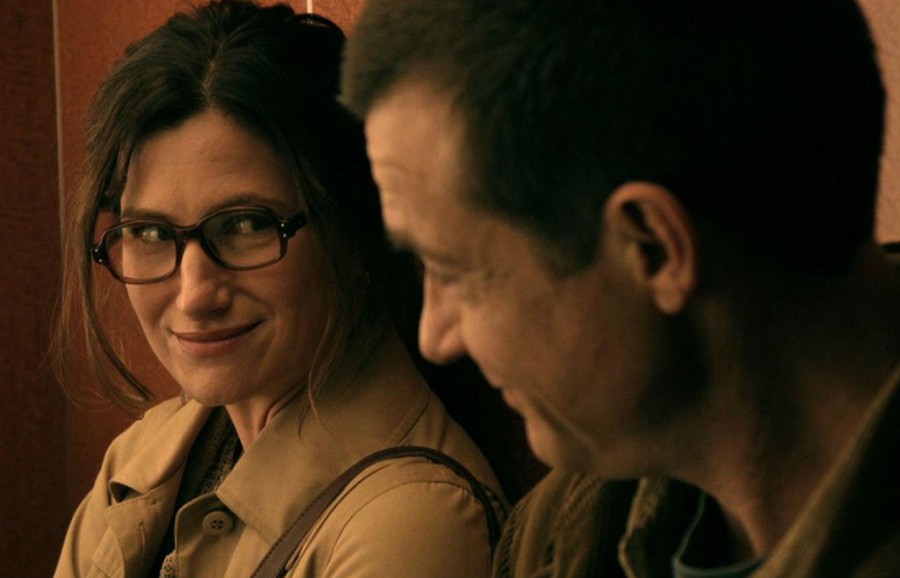 Bateman's performance is fairly one-note, although there are subtler shades of emotion if you're willing to accept his backstory. Delivering obscenities is the more pressing task at hand, and he does that in spades. As Chaitanya, Rohan Chand is a welcome presence onscreen. Not only does he have a great comedic chemistry with Bateman, he's a natural performer who shows an impressive range in the few tender moments in the film. As journalist Jenny Widgeon, Kathryn Hahn makes the best of a slightly underwritten role, and the strength of her personality alone heightens the crude material.
For discerning viewers looking for a more intellectually stimulating experience, you might want to head over to "The Grand Budapest Hotel." But for those of us who take a special pleasure in the joyous sounds of profanity, "Bad Words" is the film to see.
By Lucas Mirabella
http://www.focusfeatures.com/bad_words
"Bad Words" is Rated R for crude and sexual content, language, and brief nudity.