When an actor is known for a single hit TV series and it ends, the question is always 'what will they do next?' This can be a tricky transition for their career. Making the right move and choosing the right part is of the utmost importance. Since 2008, Aaron Paul made his mark with millions portraying Jesse Pinkman on "Breaking Bad," playing a young meth addict and drug dealer. After the show saw its finale in 2013, it was time for the actor to shed his Eminem-like wardrobe for something new. So he traded in his over-sized hoodie and baggy jeans for a tight leather jacket in the Dreamworks' action movie, "Need for Speed." Talk about a change of pace.
I had my doubts after seeing the initial trailer for the video-game adaptation, but Paul proved my suspicions wrong. He is an action star. Ironically, the Emmy-winning actor wasn't entirely gung-ho himself when he first caught wind of the project. 
"To be honest, when I saw "Need for Speed" the script – I thought to myself, "oh no." I did not expect much from it." But once he read it, his mind was changed immediately.
"I think the game is great – they've made 18 of them and definitely know what they're doing. What's so great about the movie is that the video game had no narrative. We could put any story we wanted to the name "Need for Speed" as long as we were using the same dynamics used in the game — super fast cars and putting the audience in the driver's seat."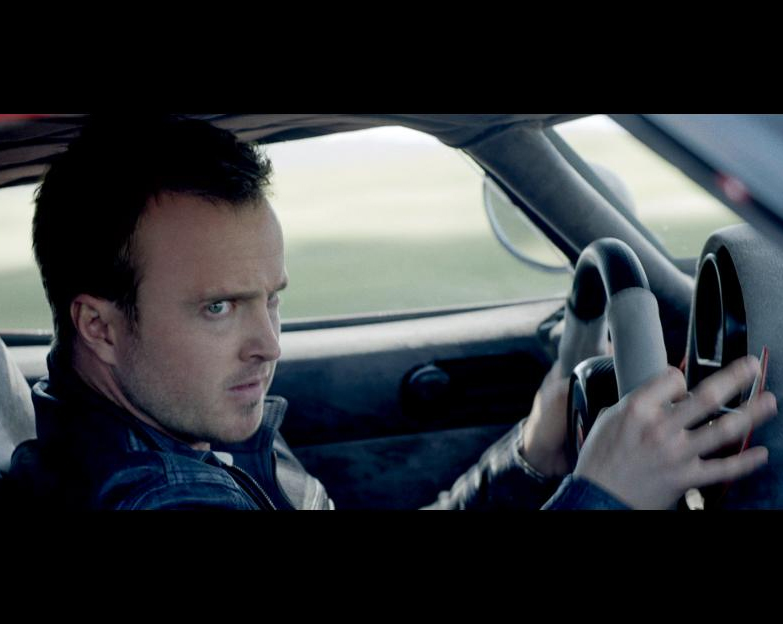 Although the story may not be the most thought provoking, Paul and his co-stars make the occasional cheesy dialogue work. With a movie like this, it's less about the words and more about the stunts. The plot follows Tobey Marshall (Aaron Paul), an underground street racer who runs his family's auto garage. On a dare, a deadly race puts Marshall in prison. The day he is released, the quest for revenge on the enemy that put him behind bars begins. While some sportscar-challenged critics may not be singing the film's praises, the fact is; this wasn't a movie made for them. It is meant for people like myself, Paul and the millions who love racing video games and Nascar competitions. With Paul's longtime passion for automobiles and fast driving, "Need For Speed" was actually the perfect fit. After all, he owns a 1965 Shelby Cobra.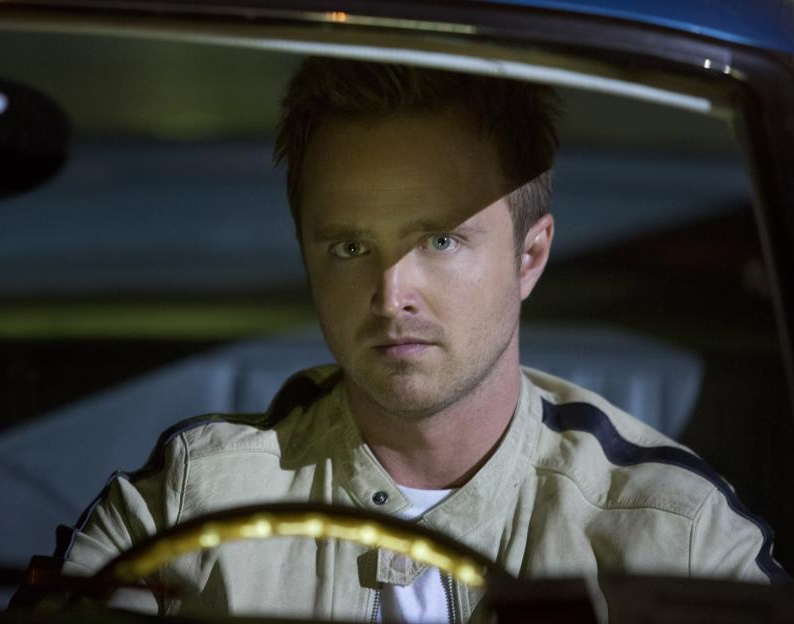 "I've been into cars ever since I can remember – always asking my Uncle to drive around in his 67 Mustang. I think I just tried to watch all things Steve McQueen."
Once he signed on, Paul got his feet wet right away. "I did quite a bit of my own driving. I didn't do the grasshopper jump or drive off the cliff. But when I was driving fast and weaving through cars on the freeway, that was me. When Scott (Waugh) talked to me about this movie he said, 'If you want to do it great, I'm going to need you to learn how to drive these cars. I need the audience to know that you're in the driver's seat.' He didn't want to lie to the audience. He didn't use any CGI and all of the stunts actually happened."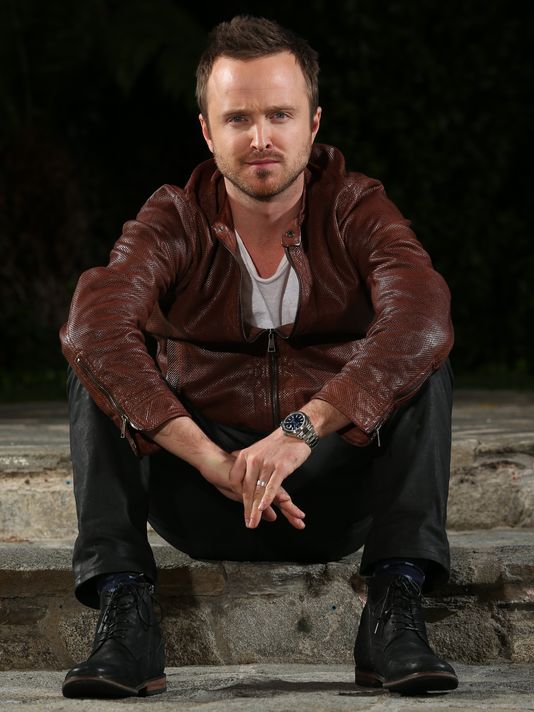 Director Scott Waugh, and his childhood partner-in-crime Stunt Coordinator Lance Gilbert, are artists in their own right. Waugh directed "Act of Valor" and Gilbert is responsible for stunt making in "The Lone Ranger," "Fast Five," "A Good Day To Die Hard," and the list goes on and on. They both were hell-bent on using actors who were willing to drive and create real stunts. Waugh said, "It was interesting because I said I really want to do an homage movie back to the 60s and 70s. I wanted to do everything for real. CGI is never perfect and you really can't replicate life like that; especially with cars. Lance and I have a flawless safety record, but we've done some of the biggest stunts. We do it in a way that is methodical and scientific and make sure that the stunt man is going to be safe. I really wanted everything to be real. I love it because I think it's more of a challenge. I find that a lot of movie makers depend on (computers). I want to deliver old-school raw footage and see dailies at the end of the day."
Waugh had Paul 100% committed to performing wild and daring stunts, even if that meant doing some convincing. One scene required a fair amount of courage on the leading actor's part, "There was a shot of me flying over the bridge. I had to flip the car around, bring the car back and fly towards the camera at about 75-80 miles per hour, have it slide and stop within inches of the lense. That was a little scary because I didn't want to hit Scott. He took the camera because I don't think any of the camera men wanted to be in that position. Scott said, 'if you hit me, don't worry about it – I'll just roll over the hood of the car.' That didn't make me feel better about the situation. (laughter), by the third take I got it."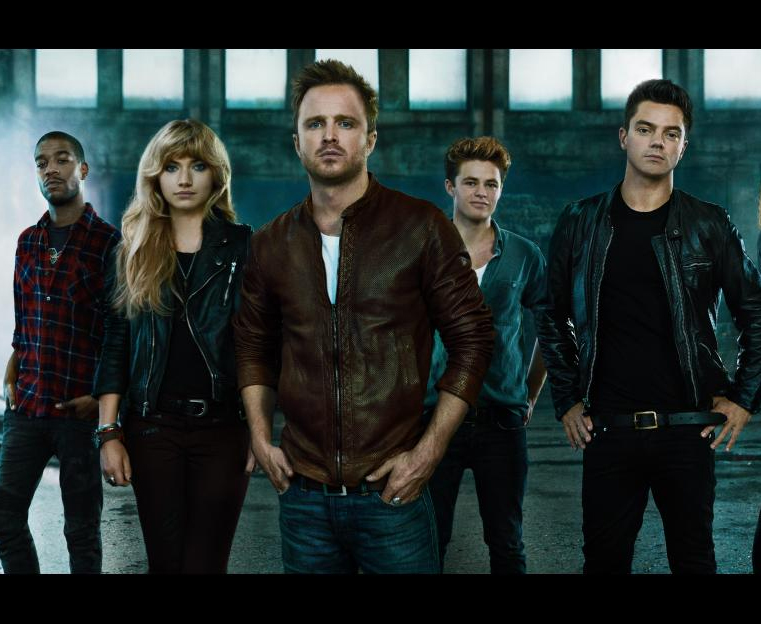 But action and stunts aside, Paul was also motivated by the role of Marshall, who is vastly different from what he played for five years. "I was so used to playing a character that was so broken and tortured; lonely and sad. It was nice to jump into the skin of a guy who is confident, driven and focused."
Now the big question is; will they make a "Need For Speed" sequel and is Paul interested in being a part of it? That all depends on how well it will do at the box office. With a franchise such as "The Fast and the Furious," over $1 billion has been raked in since the first installment. In order for an action movie to turn into a series of sequels, the main factors have to do with profit and cast commitment. For Paul, he just might be up for it. "The reason why I was a little hesitant… If this film does well, the studio would like to do more. I thought it was such a fun ride and working with this great group of people – I think I can speak for pretty much everyone involved that we would like to get the 'band' back together and do it all over again."
We will see how the movie fares in theaters on opening weekend. But if it enjoys success similar to the video game— which turned into numerous installments and billions of dollars— then we may see Paul behind the wheel once again. Sequel or not, "Need for Speed" proves that Aaron Paul is a versatile actor and, above all, a daredevil.
By Pamela Price

Need for Speed opens in theaters nationwide March 14th, 2014