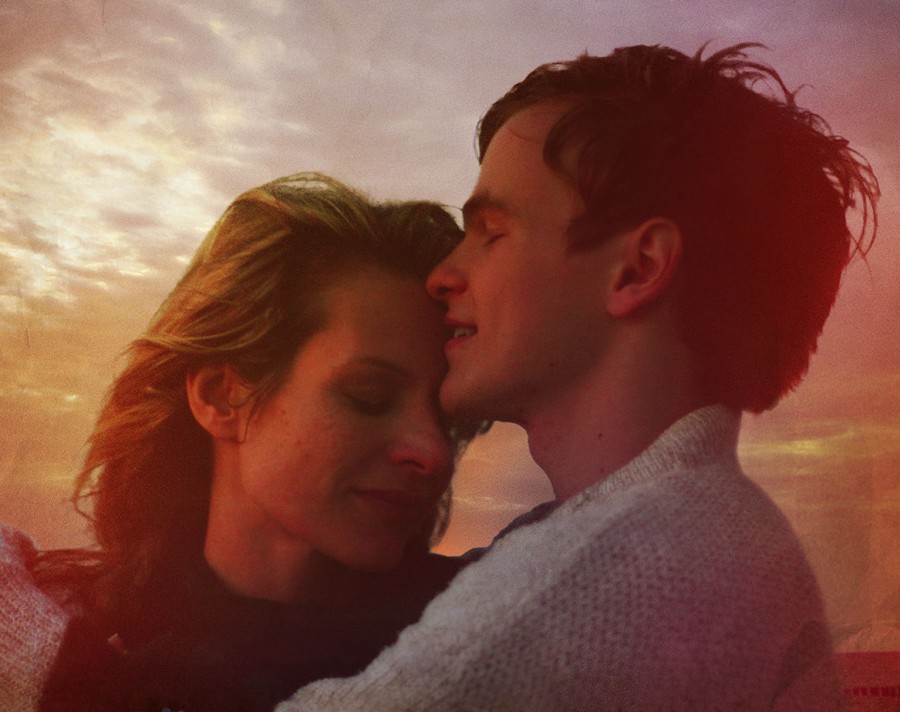 Sometimes when everything comes crashing down, you want to run away. Run far from the responsibilities and challenges of your everyday life. From admitting the things you don't want and what you might need to change. That is exactly what the protagonist of "Somewhere Slow" does. Jessalyn Gilsig gracefully portrays the role of Anna Thompson, a woman who suddenly walks out on her life: the job she just lost and an unfulfilling marriage. Along her impromptu journey to a beachside cottage, she meets Travis, who is just as off course as Anna. He is a teenager running away from his Mormon based life, on the path to self-discovery. The film follows these two downcast characters through a short journey to a temporary place of happiness and companionship. Jessalyn and co-star Graham Patrick Martin have a natural chemistry and successfully carry the film with their performances. There is a lot of thoughtfulness to the script. While this woman and young man are escaping from their reality, they are finding the moments, feelings and company that truly make them content. The cinematography is beautifully done by Justin Talley. The contrast between sunlight and dark shadows play a major role throughout. Newcomer writer/director Jeremy O'Keefe delivers a montage filled story with plenty of heart and sentiment. LATF had the opportunity to dig more into the making of "Somewhere Slow" with the talented Jessalyn Gilsig…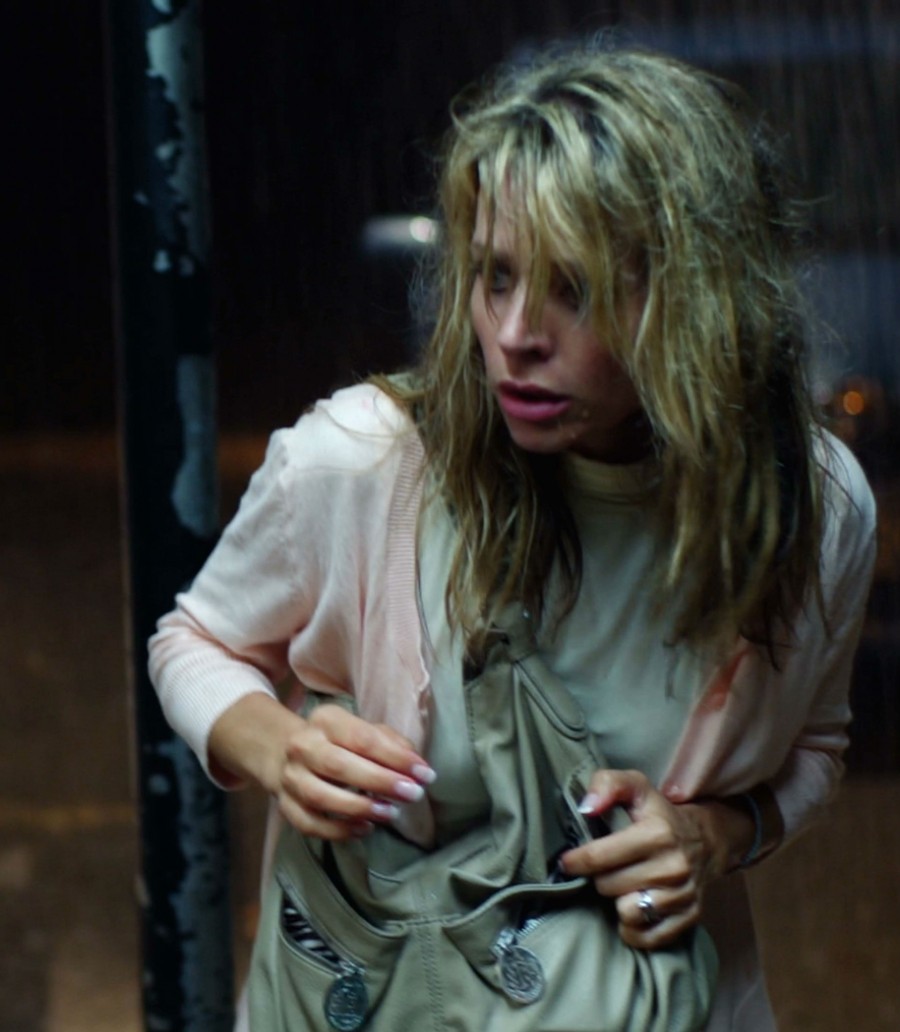 This is one of the first feature projects for Jeremy O'Keefe. How did you get involved with the film and what motivated you to take on the role?
I first met Jeremy when I did a staged reading of the script. I like doing readings as it's a nice way to be exposed to new writers and to explore roles I might not necessarily get to play otherwise. It was a special evening somehow, and the material really resonated with the audience. Jeremy asked if I would attach myself to the project and I was reticent since I know how hard it is to sell a film unless there is a marquee name attached. He was insistent so I suggested I come on as a producer. Together we set out to get the film made. — I really like the role of Anna. She is a prickly character when you first meet her, and yet I think she is very human and relatable. She is so consumed by self doubt and insecurities that she has become numb to the world around her. The film is an exploration of how she inadvertently takes herself out of her life as she knows it and be spending time and opening up to Travis (Graham Patrick Martin) she learns to let go of the tensions and defenses she carries and simply be present and allow moments to reveal themselves.
As an actor, is there something special about independent film for you, compared to working on more commercial and mainstream projects?
Every actor we asked to participate in the film (Robert Forster, Wallace Langham, David Costabile, Lindsay Crouse) accepted immediately. We knew we couldn't pay much and we were mindful to keep their time commitment to a minimum but they all wanted to do it because they loved the writing and they knew that they would be able to focus on performance. Independent films are fast and are restricted when looking for an audience, but if the material is good, I always like to do them because the size makes it possible to really feel you can make a contribution that is significant.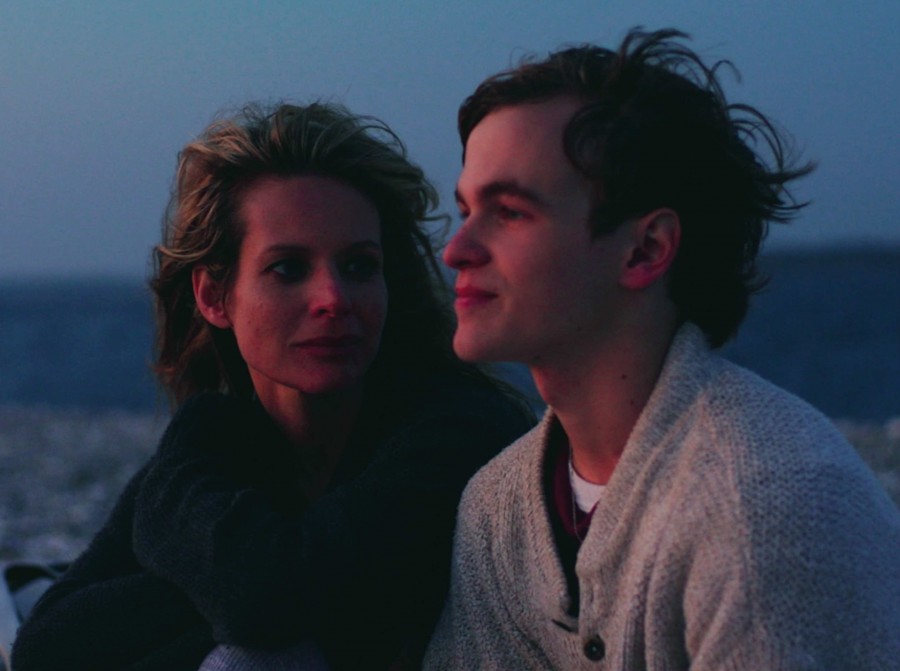 The audience quickly begins to sympathize with your character and her struggles with the state of her life. How was it for you to step into her shoes?
Anna is a challenge. She has a lot of challenges and she is oddly passive but like everyone around her, she has good intentions. She has simply lost her ability to truly connect and communicate and maybe even has lost the will to try.  She has bad skin which was a detail in the script. I can relate to that, I have always had bad skin and it's ridiculous to admit that at forty it can still be a distraction for a woman. But I think a woman's relationship to her appearance can be very complex. I conceived of Anna as someone who was probably very pretty in high school and has never really evolved from that time so now what was once fresh and youthful is starting to look forced and over processed. It is a mid-life story insofar as she has to release that need to be a likable kind of benign person to someone who sits comfortable in her skin and doesn't feel the need to ingratiate herself at every moment.
What was your experience working with Graham Patrick Martin and creating the on-screen chemistry?
Graham was a real gift to this film. He came in fighting for the role. Jeremy and I had talked a lot about Travis being someone who was both a boy and a man. It's a subtle moment in a young man's life when he still has the exuberance of youth but also the soulfulness of a man. Graham got that. As a result I think he pulls out the child in Anna with his recklessness but he also has the maturity to speak the truth and from his heart which really forces Anna to be accountable for her choices.  I have a great amount of respect for Graham and I think there are many more interesting performances to come from him.
With a "finding yourself" story such as this, what do you hope people will walk away from the film with?
I hope people walk away feeling connected to Anna and her story. What I responded to in the script was that, although at first the story may seem implausible-that she would walk away from her life and into this brief love affair with a boy younger than herself — in the end Anna goes home. You have to go home.  It's the old adage, "wherever you go, there you are". So Anna can't run from herself, her journey is really a half step and yet possibly the most significant of her life. I hope people can experience that and maybe feel they can relate.
By Pamela Price
96 Minute running time,, Limited Release on January 31, 2014