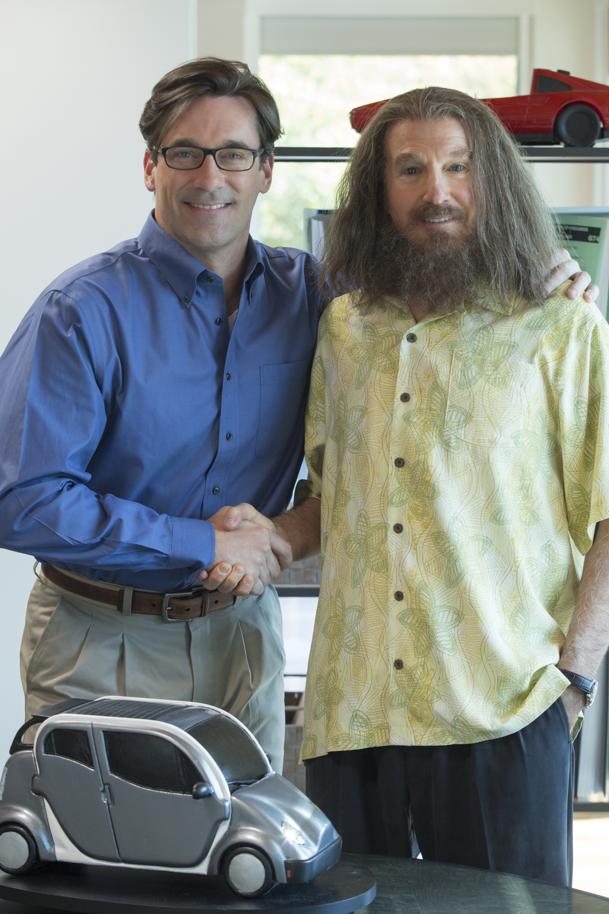 Larry David brings his unique brand of humor to HBO Films in the feature-length presentation "Clear History". David leads a stellar ensemble cast in the film, which also includes Jon Hamm, Bill Hader, Philip Baker Hall, Kate Hudson, Michael Keaton, Danny McBride, Eva Mendes, Amy Ryan and J.B. Smoove. The film is directed by Greg Mottola and written by David and his longtime writing colleagues Alec Berg, David Mandel and Jeff Schaffer. The first comedy under the HBO Films banner in recent years debuts Saturday, August 10th (9:00-10:45 p.m. ET/PT), exclusively on HBO.
"Clear History" stars Larry David as Nathan Flomm, a marketing executive at a start-up electric car company, who, after a petty argument with his boss, gives up his 10% of the shares. The company then goes on to make billions of dollars, leaving Flomm publicly humiliated, his life destroyed. Ten years later, he has changed his name to Rolly DaVore and moved to Martha's Vineyard. All is well until something from his past threatens to disrupt his new life.
For more on the film, head to http://www.hbo.com/movies/clear-history/index.html.