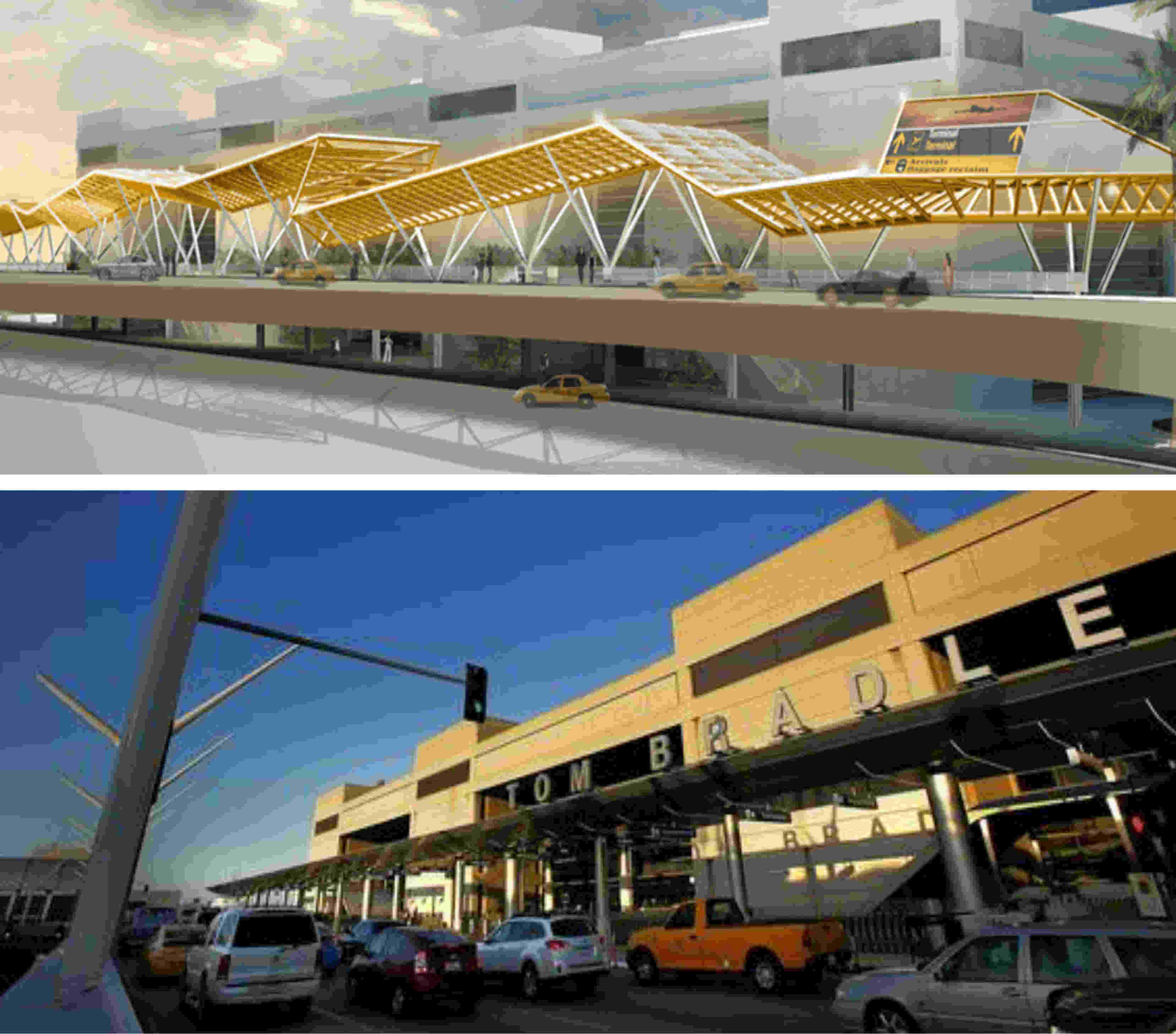 LAX (Los Angeles Airport) may not be completely finished with its $2 billion renovation, but they are on their way. The International Bradley terminal is undergoing a grand makeover.
According to Michael Lawson, president of the Los Angeles Board of Airport Commissioners, it is "the crown jewel" of a broad $4.1-billion modernization program at LAX. "It sets the bar for a new passenger experience."
Today, June 22nd, the new terminal opens to the public for viewing, and officials will re-dedicate the bust of former Mayor Tom Bradley, the terminal's namesake. As reported by the LA Times, the terminal project includes a million square feet of space and 18 gates. Nine gates can handle the largest commercial aircraft such as the giant Airbus A380, which can carry up to 800 passengers. The Great Hall and the two concourses that house the gates have a sleek interior and curved ceilings, designed to evoke the image of ocean waves.
The renovation is certainly an upgrade with  upscale retail stores and restaurants inside the Great Hall catering to the ultra-rich. These will not be your average duty-free shops…