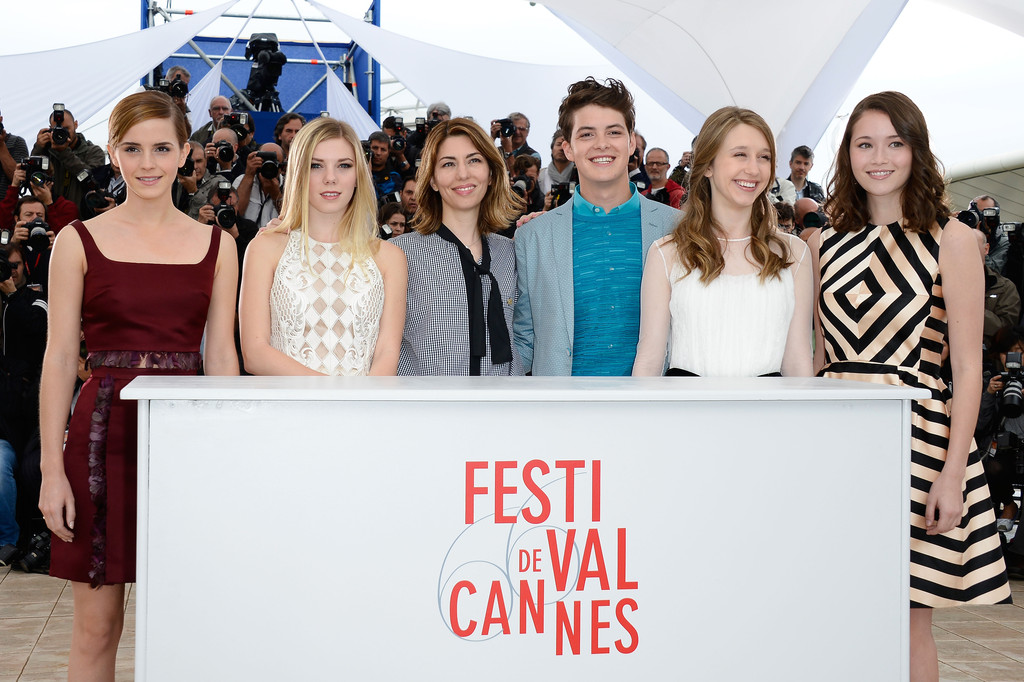 Katie Chang, Israel Broussard, Claire Julien, and Taissa Farmiga aren't household names just yet, but their celebrity aura is about to get a whole lot bigger. This Friday, Sophia Coppola's fifth feature film, "The Bling Ring" debuts across the country, and for these four teenagers — that up until this moment have lived normal lives — this film marks their Hollywood coming out party. Katie, Israel, Claire, and Taissa portray the "Bling Ring," a group of Los Angeles teenagers that decide to live like celebrities by stealing from their homes. Through the aid of Google Maps, TMZ, and Youtube, these amateur burglars are able to rob from such A-list stars as Paris Hilton, Lindsay Lohan, Orlando Bloom, and Audrina Patridge.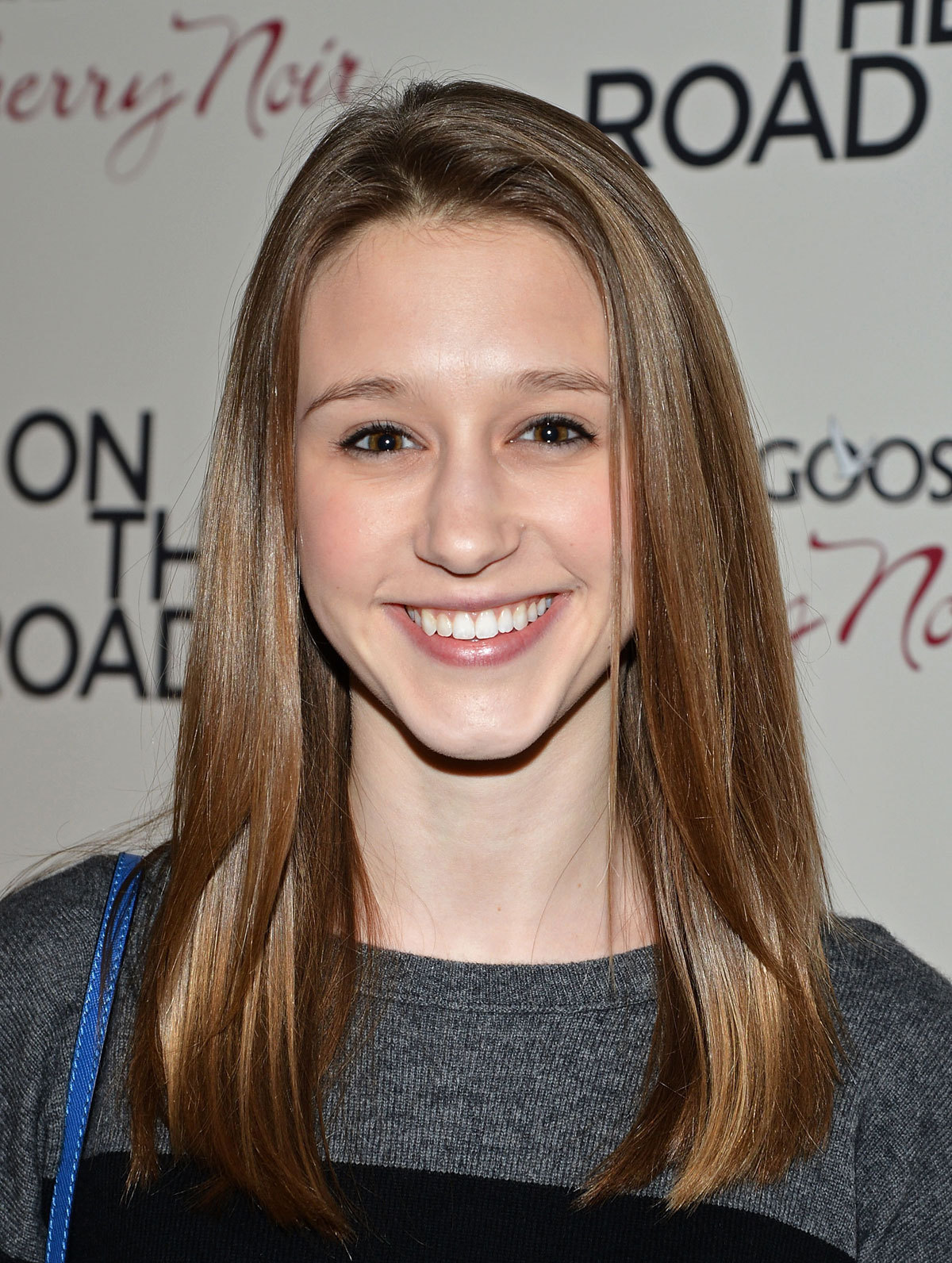 While "The Bling Ring" is most importantly their first big break, Coppola's precautionary tale of celebrity idolization and red-carpet fascination was also a rude awakening for these four young actors and actresses. The film is explicitly about the negative side of the young, rich and famous, and for that reason, became a great learning opportunity for four gifted teenagers on the verge of becoming celebrities themselves. There is, after all, no better way to study the dark side of Hollywood glitz and glam than by playing characters that epitomize celebrity sleaze.
At just 18 years old, Taissa Farmiga is the direct antithesis of her onscreen role Sam, a hard partying teenager well versed in pill popping, alcohol guzzling, and underage sex. "I was very nervous about joining the project, but I had a phone call with Sofia [Coppola] and she talked me through it and said that she would be there for me," said Taissa about Sam's character. "[The role] was kind of crazy, but it was nice to be able to play someone so different from other characters that I've played so far, and be able to be wild and crazy for a bit." While Taissa was at least able to look at her relationship with her Oscar-nominated sister Vera Farmiga (The Departed) to learn more about the trials and tribulations that go along with celebrity, the Mississippi native Israel Broussard was truly a fish out of water on his first day on set.
"I definitely had to learn to walk in heels," Israel said of his preparation process for the role. Before signing on to play the part of Marc, the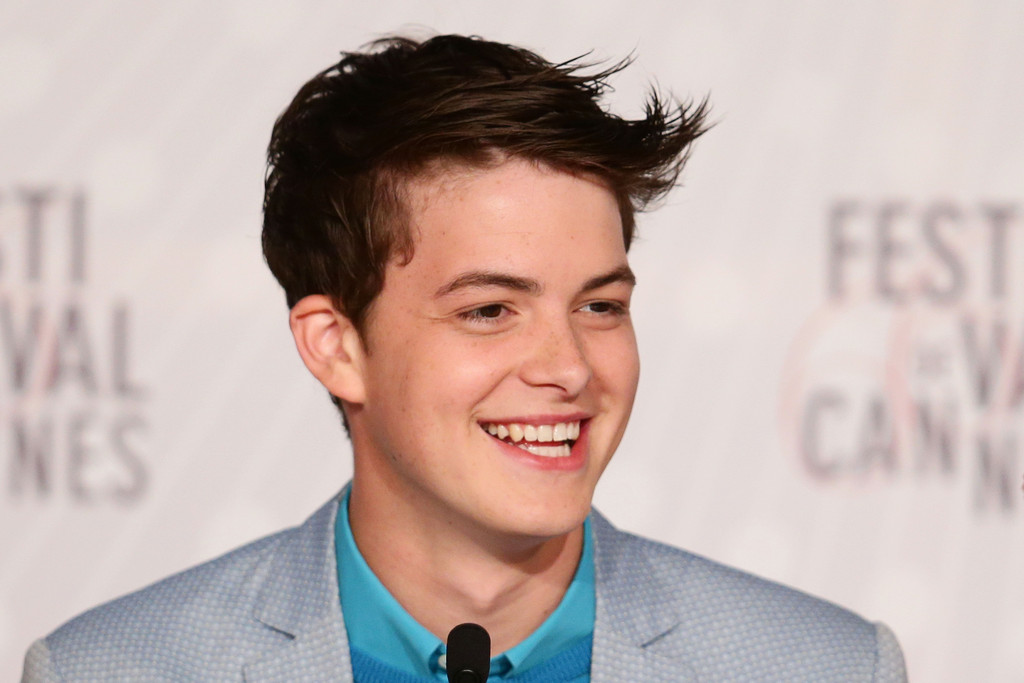 emotional center of the "Bling Ring," Israel had no real experience with the TMZ culture that consumes most of today's youth. Getting used to playing a character that knows the stylistic differences between Gucci and Prada took more than just a "little bit of research," said the teen.
For Claire Julien, daughter of Oscar-winning cinematographer Wally Pfister, the people in this film, especially her Chloe character, are representative of the friends and acquaintances she has grown up with.  When asked about the subject, she said, "a lot of people post tweets and Instagram and Facebook posts and pretty much act like they are famous. They act like people care about what they have to say, or care about what they're eating. It's strange, because we all feel the need to publicize our personal lives, just like celebrities are doing these days. It's strange and I don't know how healthy it is, because this generation has a kind of a very public diary of each person's life."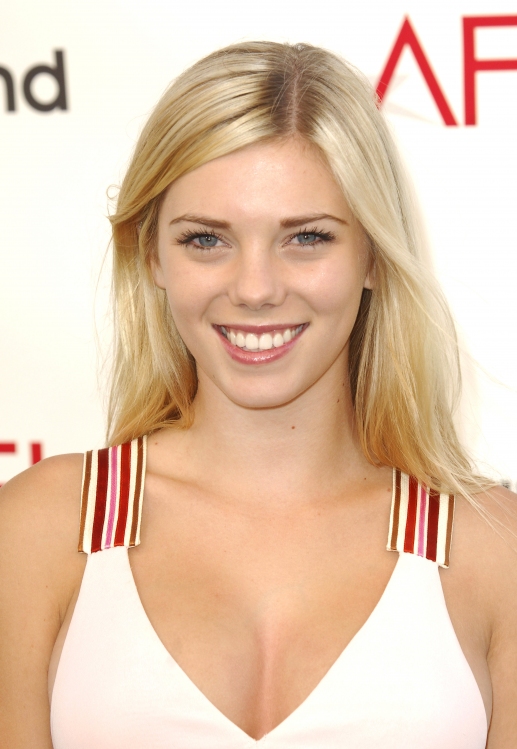 Through her experience in this film, however, Claire was able to realize that her past lifestyle wasn't the most appropriate for a person her age. Whereas most of the film's cast members saw the film as a distant fantasy, Claire saw the movie as a daily reality. For that reason, Coppola's film has helped the young actress change. Claire explains that, "I've learned that doing drugs and going out to clubs and going out to parties won't solve your problems —it's very glamorous and it's very beautiful on the surface, but it's truly a dark and problematic thing. It doesn't help anything. Although in the moment it may let you escape from everything that's going on in your life, it's better to face it because otherwise it's not going to go away."
Even an actress as reserved as Katie Chang, who plays the 'Bling Ring' kingpin Rebecca in the film and is Columbia University bound in the fall, learned to "try not to get a big head and try not to think that we're better than anyone else, because in reality celebrities are not. And as with a lot of celebrities, people idolize them and people put them on pedestals that oftentimes they don't deserve to be put on and are just normal people like everyone else. I think that's the problem with this obsession — these crazy fans don't realize that this is an invasion of privacy for these celebrities' lives. It's just not natural."
But even with all of this newfound knowledge and experience, Katie couldn't help but turn into the biggest of fan-girls after meeting Paris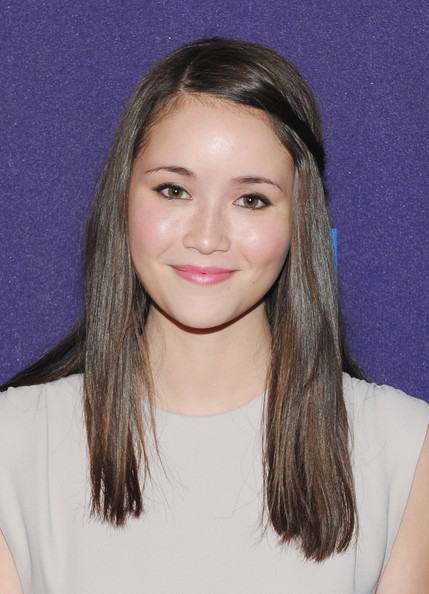 Hilton for the first time. With twinkles still sparkling in her eyes, she remembers, "Paris was so glitzy and glamorous. I almost didn't really fully comprehend before any of this happened that she was a real person. To actually see her in real life was a little shocking." Little did Katie know, however, she would soon be responsible for breaking in and stealing from Paris' grandiose mansion…all as part of her role, of course.
Whether or not Israel, Katie, Taissa and Claire's celebrity balloons to the size of their on-screen 'Bling Ring' co-conspirator Emma Watson's, remains to be seen. In any case, it's refreshing to see a group of young actors and actresses that are more focused on themselves as people than on the image their publicist has concocted for them. Between prom, SATs, and summer vacation plans, these four rising stars are too busy enjoying their blissful youth to let Hollywood vitriol drain their spirits. 
By David Morris