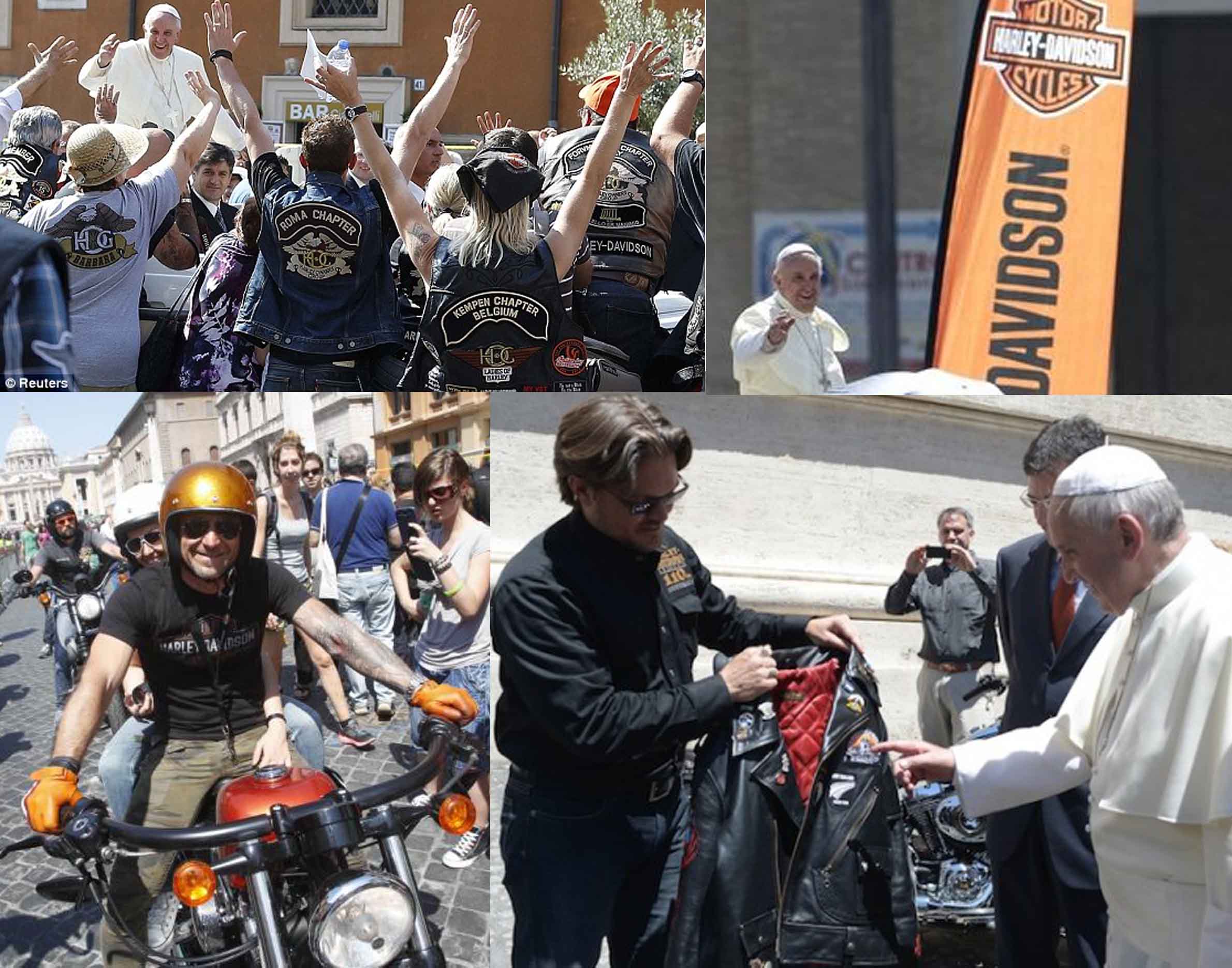 Pope Francis blessed thousands of Harley-Davidson motorcycles and riders to the celebratory roar of V-Twin engines as he rode through the crowd in Vatican City. In the spirit of fulfilling dreams, Harley-Davidson fans from all over the world took part in the pontiff's Sunday ceremonies as part of Harley-Davidson's 110th Anniversary celebrations in Rome.
"Our promise to our customers is to offer them once-in-a-lifetime experiences that few other brands can fulfill," said Mark-Hans Richer, Chief Marketing Officer, Harley-Davidson Motor Company. "Having our customers treated to the blessing today fulfills that promise of epic adventures."
For more information about the Harley-Davidson 110th Anniversary, please visit: http://110.harley-davidson.com.