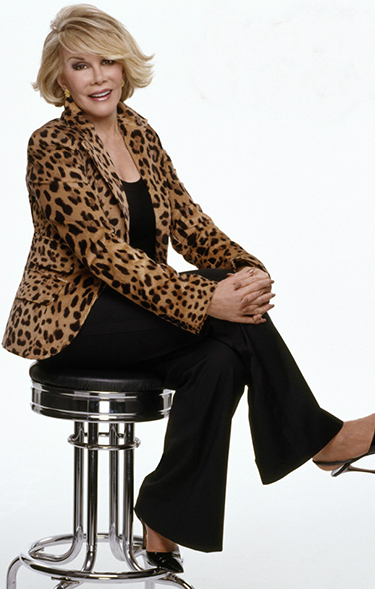 Happy Birthday to THE pioneer for women comics and THE funniest woman around, THE great Joan Rivers!
The television and comic icon turns 80 years-old today.
Unfortunately, Joan learned the news of her sister, Barbara Waxler's passing on Monday and has cancelled her 80th birthday bash at the Metropolitan Club in New York.
Our hearts and best wishes go out to you Joan. We commend you for always saying exactly what is on your mind and making is laugh for decades.
Read LATF's interview with Joan Rivers HERE.