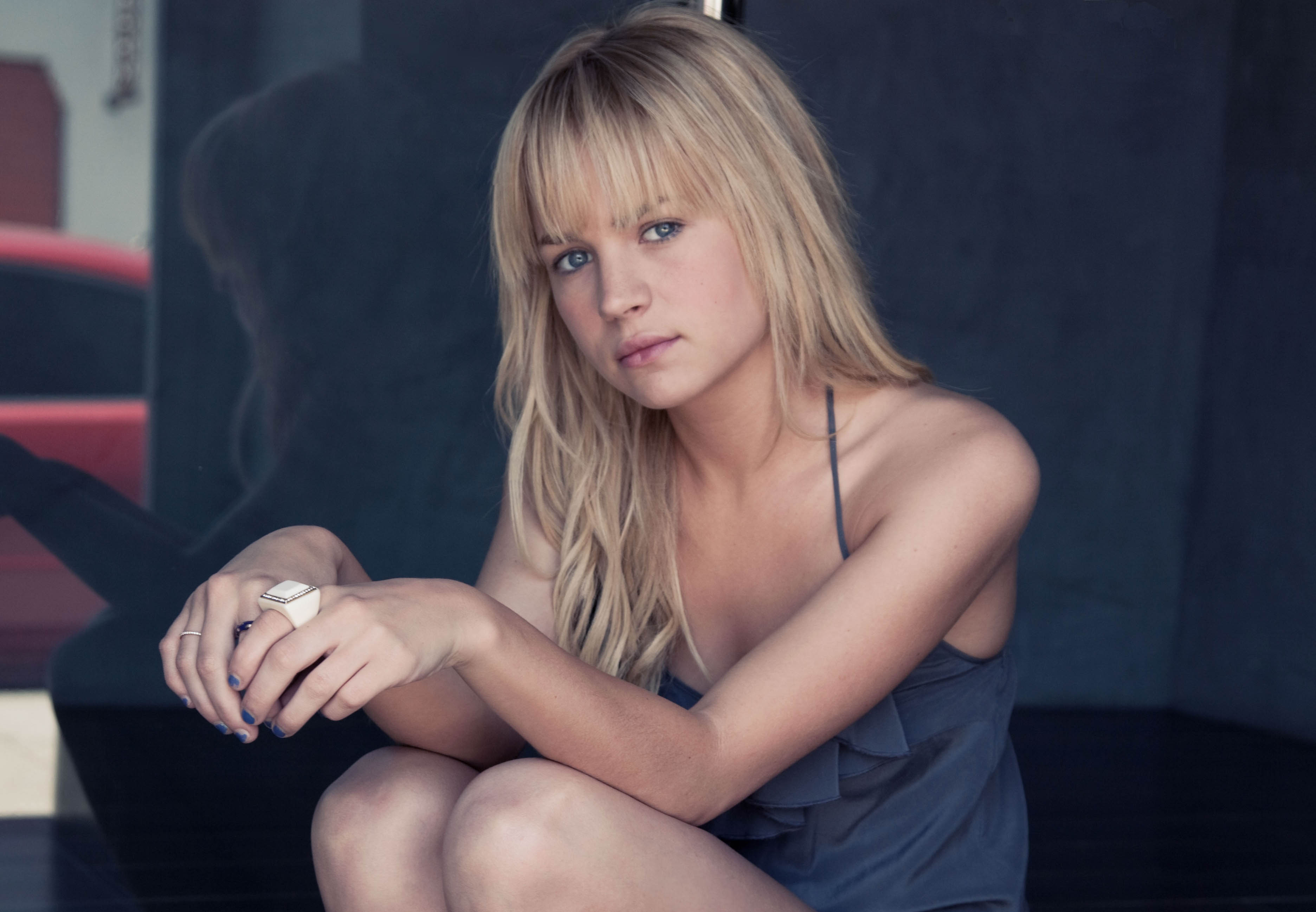 Move over vampires and werewolves, there's another supernatural being in town. The witch is back and she doesn't have a pointy black hat or a black cat. She comes in the form of a petite blonde: Britt Robertson. Oddly enough, Britt has the same charm and girl-next-door features, as television's first and most popular witch; Elizabeth Montgomery of "Bewitched." Since "Bewitched" ended its eight year run in 1972, witches have proven to be a success with shows like; "Charmed" and "Sabrina, the Teenage Witch." Recently, with all of the mystical characters popping up on TV, it was only a matter of time before witches would make their comeback. It's all thanks to the maker of "Vampire Diaries," Kevin Williamson, who has now created "The Secret Circle," starring Britt as a young girl who discovers that she is a witch after her mother's death. This is Britt's second leading role on a CW Network series, after two seasons on "Life Unexpected." She has been acting professionally since the age of 10. Aside from "Life Unexpected," Britt is best known for the CBS series "Swingtown," and the film "Dan in Real Life" with Steve Carell. In the past year, she has immersed herself in the genres of horror and fantasy. This spring, she was stabbed in Scream 4 and will forever be a part of Wes Craven's Scream franchise. Now Britt will try her hand at witchcraft this fall, and give a whole new meaning to 'girl power.'
LATF: You starred in "Life Unexpected" for two seasons. How was that journey?
BRITT: It was the first television series that I had a leading role in, so it was definitely scary and intimidating. I grew so much as an actor. I'm still very close with Sheri (Appleby), who played my mom and Kris (Polaha), who played my dad. Aside from the professional part of the show, it's wonderful to have those people in my life now.
LATF: "The Secret Circle" is now your second CW show. How did you land the series?
BRITT: Pilot season was rolling around and "Life Unexpected" had finished. They called my manager and said they'd love to keep me in the CW family and there's this project that Kevin Williamson is doing. Kevin is the creator of "Vampire Diaries," so he's very well respected. He was also a part of "Dawson's Creek." Liz Tigelaar, who's the creator of "Life Unexpected" had a lot of relationships with people from Dawson's, so he knew her and had seen my show before. I completely fell in love with the script when I read it. So I met with Kevin, Andrew, the other producers, and Liz Friedlander, who directed the pilot. They talked about what they were thinking for the show and we were completely on the same page. Literally the next day, I read for the studio and the network.
LATF: What makes "The Secret Circle" unique and sets it apart from the other fantasy/supernatural shows?
BRITT: I think the show rides that fine line of being campy and cool like "Sabrina" and "Charmed," but it also has a mixture of the "Vampire Diaries" with supernatural elements. It's a combination of the two, which I think is really fun. These characters are lively and exciting. I think they will be able to go in many different directions with the characters. It also has a very dark and edgy element to it, as well.
LATF: Tell us what we can expect to see?
BRITT: All I know of right now is the pilot. It's about a young girl who, in the beginning, you see as a normal and average teenage girl next door until her mother is killed. After, she is sent away to live with her Grandmother, where she meets all of these people who are very familiar with her and her mom, even though she's never met them before. The story then unfolds and she finds out that her mom was a part of a coven of witches. Now she is the next generation of those witches. So she's 16 thinking, 'what do I do?' The first episode is about her journey and trying to figure out if she wants to live the life of a teenage witch or if she wants to run away from it.
LATF: How can you relate to having witch powers?
BRITT: You can't, you really can't! When I read the script, I had no knowledge of witchcraft. That whole world and even genre/supernatural television was foreign to me. I think that that's the fun part and the most challenging thing about this role. I'm diving into a world that I had no idea about. Luckily in the pilot, I'm discovering things as the audience is too. It's helpful that the character is in the same place that I am in.
LATF: Have you done any research about the history of witchcraft?
BRITT: The show is based on a series of books by L.J. Smith so I started reading them once the pilot got picked up. That's been helpful in knowing where the characters go, about the different relationships, and who Cassie Blake really is. I think I'm going to leave the witchcraft to finding it out as I go along.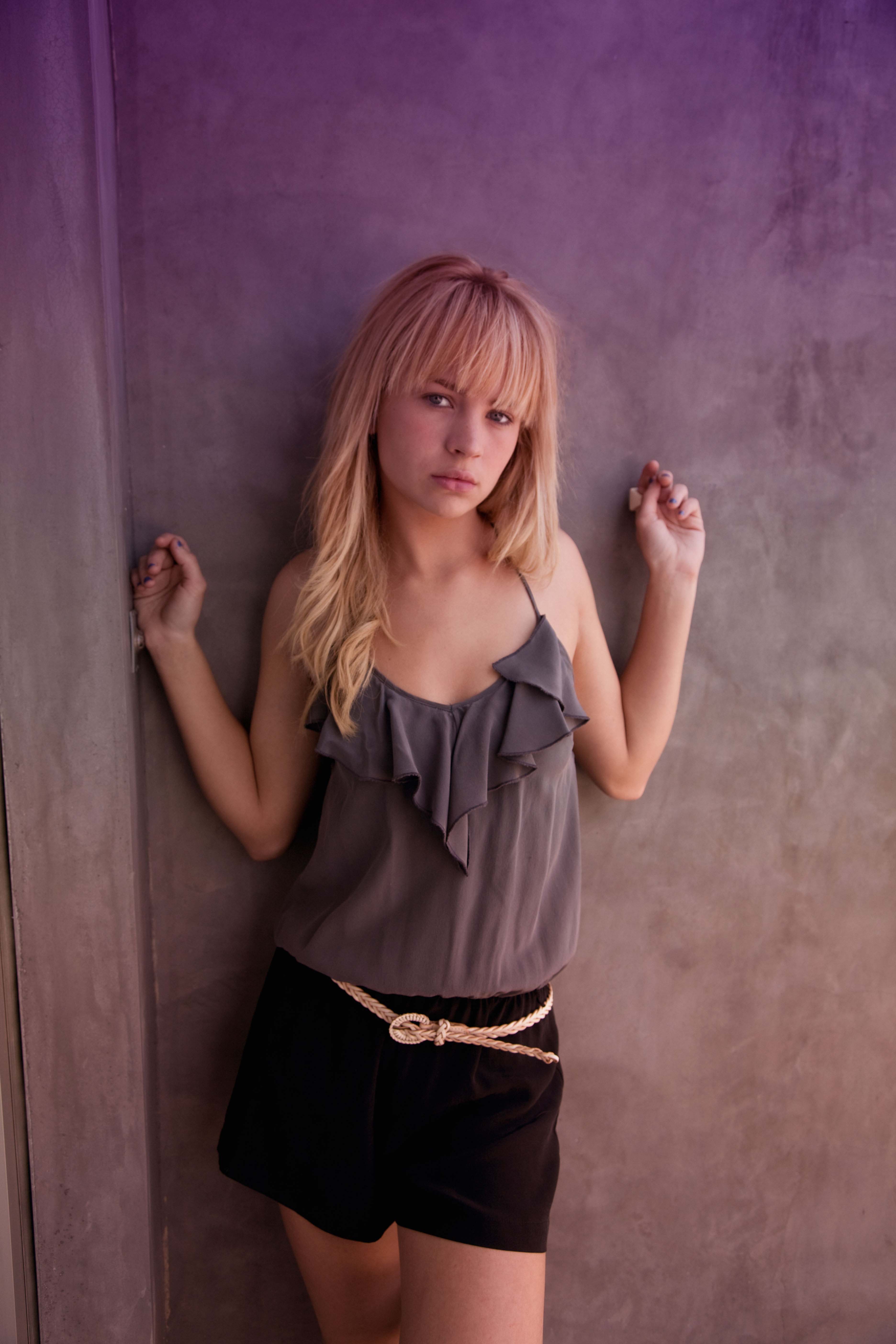 LATF: Were you a fan of any witch films or shows before you landed the role?
BRITT: Well now thinking about it, "Sabrina, the Teenage Witch" was my favorite show growing up! TGIF Fridays! I loved that show. "Charmed" was so good. I should go back and watch all of them!
LATF: People are saying that witches are the new vampires. Thoughts?
BRITT: Are they? Sweet! I only saw the first "Twilight." My sisters are super into that kind of stuff so it will be cool to be a part of a show that they can actually be interested in.
LATF: If you could cast a spell, who would you cast it on and what kind of spell would it be?
BRITT: Wow! If I could cast a spell it would probably be something that could change the world. I don't know… world peace?  Or maybe it would be something super simple like… to have the power of flight. I'd love to just be able to transport myself to places. It would either be something selfish like that or to end poverty forevermore! (laughter).
LATF: OK, so you're definitely a good witch.
BRITT: I'm a good witch, right? Totally. I have my evil spells, but I'll save those for later.
LATF: Recently you were in Scream 4. What was it like to be a part of such a popular horror franchise?
BRITT: Epic! It was awesome. I first got the call when I was filming "Life Unexpected." They said, "You'll come in for two days. You'll jump on a plane and literally go right back to filming." I was like, "are you kidding?! This is the opportunity of a lifetime." To work with Wes Craven and be a part of a franchise that was so amazing and defined my generation was an honor. I grew up watching those films. I didn't even have to speak, I had to do it! Throw me in there, kill me, something!
LATF: At 21 years old, you've already played many different roles in both TV and Film. Where do you want your career to go from here? Do you have a dream role?"
BRITT: I'd love to see what this show has in store and develop the character a bit. On the hiatus, I'd like to get into more film and be able to do a lot of movies simultaneously. It's never been about wanting to do a specific role. It's always just been about reading a script and connecting to a character. It's always been a package deal for me. This season I really wanted to do a romantic comedy and I was lucky enough to be able to do that! I'm such a chick at heart and am into chick flicks.
LATF: Is that the film you just finished shooting?
BRITT: Yes. It's a Castle Rock film called, "The First Time." It takes place over the course of three days. It's about my character and a guy who she meets at a party one weekend. They fall in love and experience their first time together.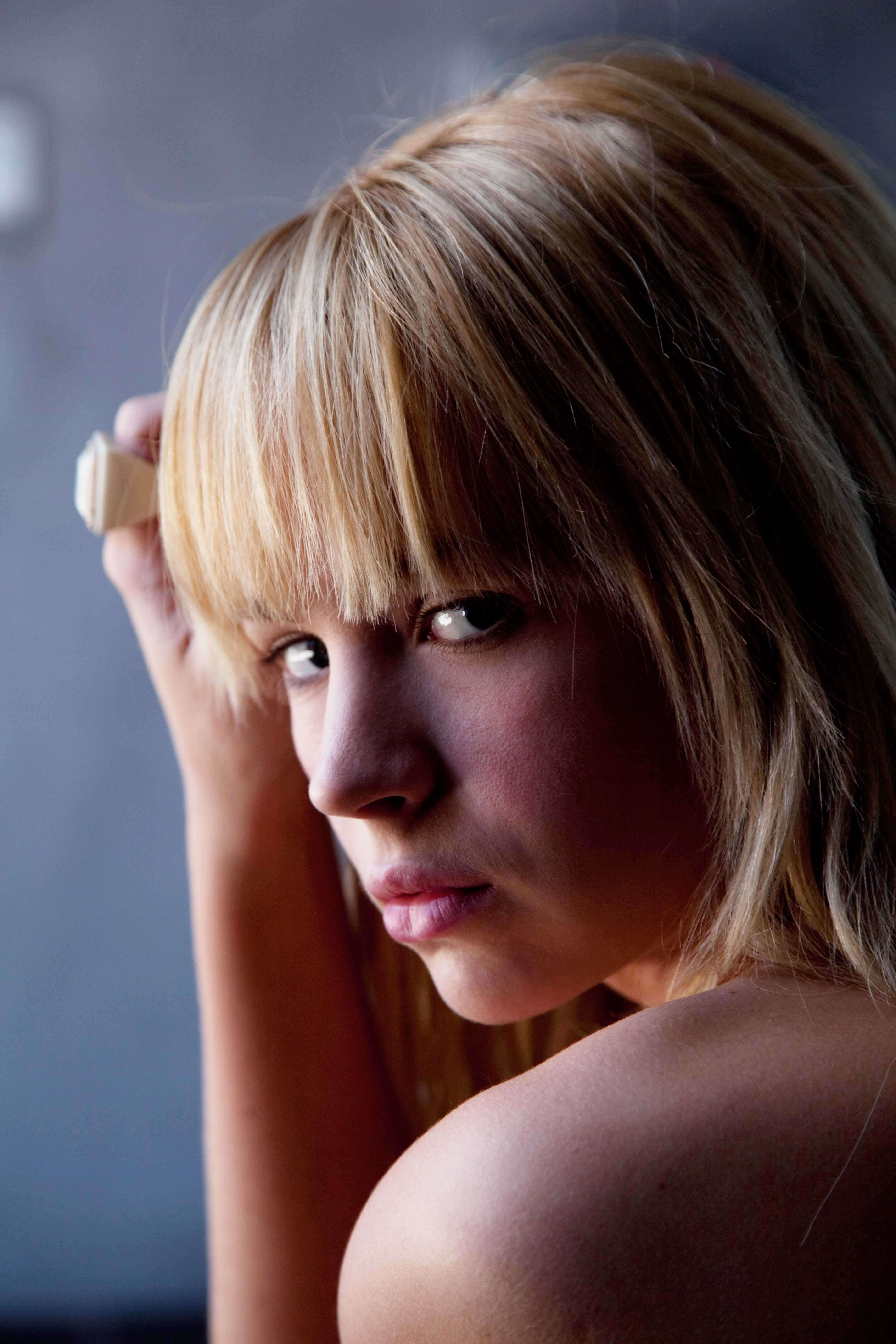 LATF: You've worked with some well known actors, like funny guy Steve Carell, who else would you like to work with?
BRITT: There are so many people! I'd love to work with Meryl Streep
LATF: Back to the beginning, how did you get into acting?
BRITT: When I was in South Carolina, I started going to these conventions that my grandmother set up for me after she saw that I liked doing Community Theater. One of the agents from LA said that I should come out and try pilot season. So I did and it sort of unraveled from there.
LATF: How have you handled your schooling with acting?
BRITT: Interestingly enough, I was home schooled my entire life. I graduated at 16 and started going to college for a few semesters before booking "Life Unexpected." I'm super interested in marine biology, but it's such a crazy major that I would have had to pick that field or acting.
LATF: So you have an interest in animals? You have a dog, right?
BRITT:  Yes! I would have 55 dogs if I could, but it's hard because I travel with my dog Clyde, who's a mutt. Eventually I'm going to have a farm with 45 animals! I really love sharks and am extremely fascinated by them. When I was filming a movie in New Zealand, we went shark diving for someone's Birthday. My dream is to go to Seal Island and cage dive with great whites. I would freak out because I'm also deathly terrified of them too! I was like crying in New Zealand when we were diving. But it was so cool.
LATF: What do you do in your free time?
BRITT: I love to go to the beach. When I'm home in LA, I go to my acting class three or four times a week. I'm legitimately obsessed with my class. My acting coach has created his own style, adapting a lot of different methods into his own. It's fun for me. It's not work and it's why I love to do what I do.
Being a huge fan of witches and romantic comedies, I can't wait to see Britt on "The Secret Circle" and in "The First Time." I hope I can visit her on set around trick-or-treat time while she's casting spells. I'll leave my vampire teeth at home and bring my broom instead.
http://www.cwtv.com/shows/the-secret-circle
Twitter: @RealBritt_Rob