Watch out Javier Bardem and Antonio Banderas, someone new is on the rise to take your place. In Latin America they know him as Diego Gonzales… but here in LA and all over the US of A, he's the dashing Diego Boneta. Before meeting Diego, I was already a fan of his work on Pretty Little Liars and 90210. With one Google search, I quickly learned that Diego had already begun winning the hearts of ladies with his Latin pop singing career; long before we tuned into him on ABC Family and the CW. His self-titled debut album was first released in Mexico in 2005 and then in Brazil and Chile. Diego followed with his second album, Indigo, which came out in 2008. Since then, he's stepped in front of the camera in some of our favorite TV series. Diego is lucky enough to be able to pursue his two passions: acting and music, and hopes to continue balancing and blending both in a long lasting career. He has the looks of a Prince, a voice as smooth as Enrique Iglesias', and fine acting chops. This leads us to believe that Diego is well on his way to stardom…
LATF: Tell me how you landed your role on Pretty Little Liars?
DIEGO: It was a very cool casting process. I met the producers, including Oliver Goldstick. It was a really fun audition and very relaxed. I received a call a couple of days later saying that I booked the part. I didn't come in too far after the start of the first season so I knew a little bit about the show and that it was originally a book series.
LATF: How is your character going to evolve?
DIEGO: Good question because they keep everything top secret. Who knows, maybe Alex goes to Sweden to this tennis camp, or not? I still don't know. All I can say is that 'A' is bad. We'll see what happens. But Alex is a pretty normal guy. He works at the country club, likes to play tennis and he goes to a public High School instead of Rosewood. But he is a very romantic guy.

LATF: Speaking of romantic. You seem to always play those kinds of roles. Are you that guy in real life?
DIEGO: Yes, I am definitely a hopeless romantic. For instance, a couple of years ago on Valentine's Day, I planned this amazing night for my girlfriend at the time. I blindfolded her and took her to see U2 at the Aztec Stadium in Mexico City. After that I cooked for the first time (I had no idea what I was doing). I made this trail of rose petals to the dinner table. The funniest part was that my sister was playing the hostess at like, ten years old and my little brother played the waiter.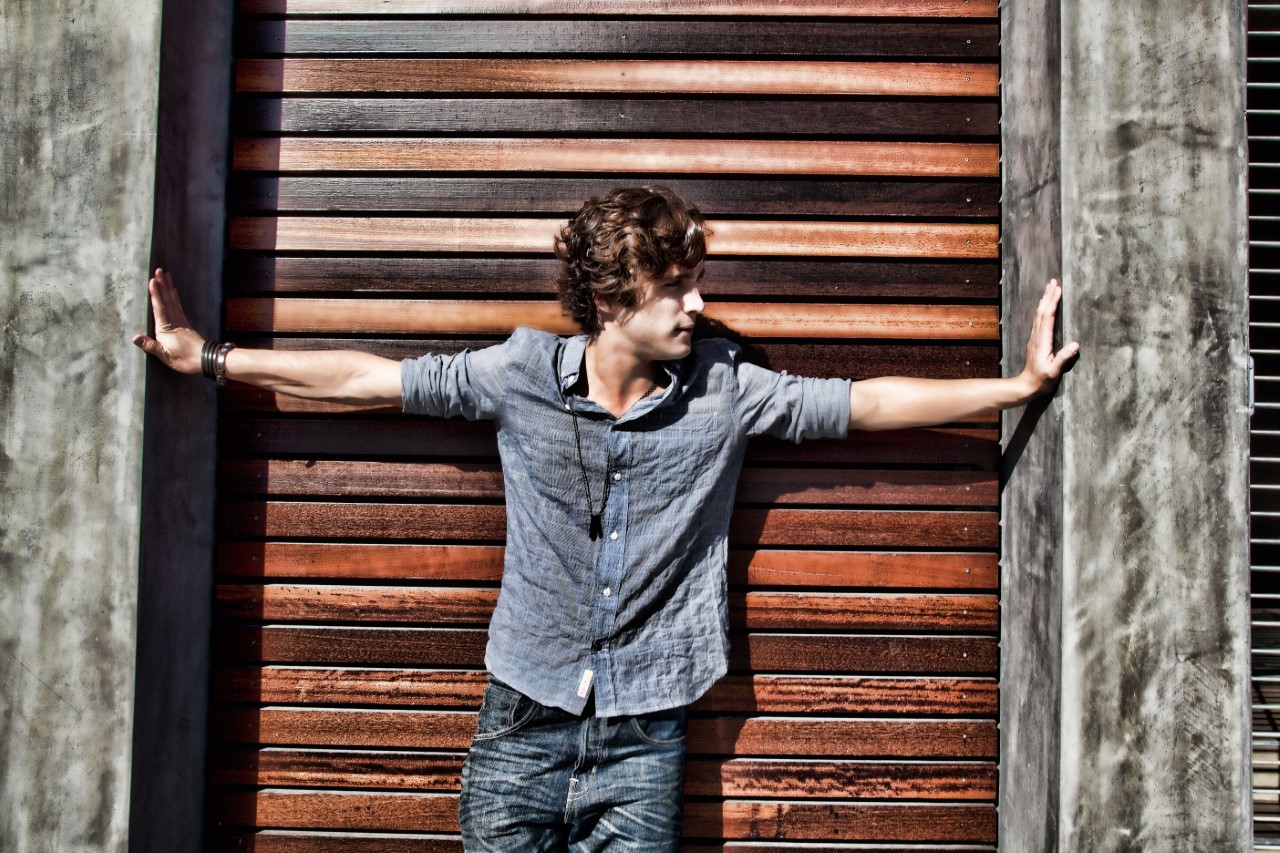 LATF: Kudos to you! How long have you been in the States?
DIEGO: I've been here for about three years.
LATF: How did the move come about?
DIEGO: It was really good timing. I started my career in Mexico and Latin America, where I launched two solo albums and did three TV shows. I was traveling to LA a lot because of touring. At the time I was touring as an invited guest with RDB, which is a huge Latin band. My family wanted to move here and since we're all really close, they said, "If Diego's going to end up in LA, let's try and see if we can find something there". Then it all just worked out.

LATF: You have a perfect American accent. Was the language ever a challenge for you when you first started acting?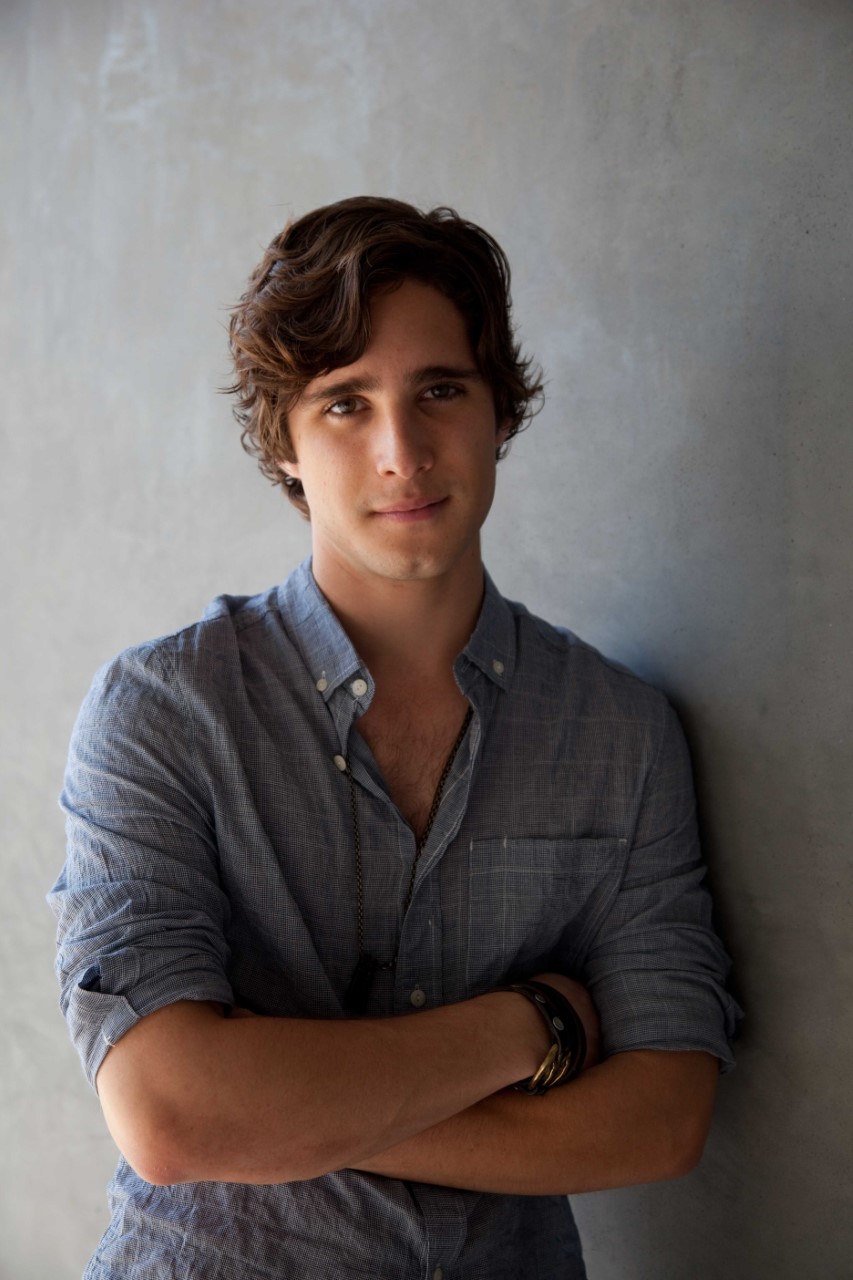 DIEGO: My mom is from the States so I was raised speaking both Spanish and English. When I first moved here, it was a bit of a challenge because I was used to speaking Spanish all of the time. It really made a difference when I practiced, listened and spoke English with my friends. Now, my family and I will speak to each other in whatever language comes out first!

LATF: Spanglish.
DIEGO: Yeah!

LATF: You were born and raised in Mexico. Did acting or music come first?
DIEGO: Professionally, I started both at the same time. Vocal lessons came first, when I was eight. I was in a Mexican reality show for kids. It was kind of like an American Idol, where 40,000 kids all over Mexico auditioned. I came out in fifth place when they narrowed it down to twelve kids. The purpose of the show was to get a new cast for the TV show that the same producer was going to produce. So, months after that I started acting on the show. I had no idea what acting was. I had never taken any lessons or anything like that. While doing the show, I started to love acting, as well as music.

LATF: Very few Mexican artists cross over in music… I can think of Juanes and Luis Miguel. Are these people you relate to with your music?
DIEGO: It's funny that you say Luis Miguel because when I started, they would compare me to him a lot. I really like him and I think he has one of the best voices ever. He was the only Mexican to do a duet with Frank Sinatra when he was about twenty years-old, which is crazy! I like Latin artists that are able to do music in both worlds. I think that the best example of that now is, Enrique Iglesias. Juanes and Luis Miguel are brilliant, but they're focused more on the Latin American audience. I'd love to do what Shakira and Enrique are doing. A cool fact is that my song, Siempre Tu, aired on 90210 and Pretty Little Liars. The song is playing when Spencer and I are dancing in the Kitchen on PLL.
Read the full interview at: http://www.latfthemagazine.com/magazine/008/diegoboneta.html
By Pamela Price