I was introduced to the Theradome Laser Hair Helmet at the 2018 Hollywood Beauty Awards when Tamim Hamid was honored with "The Innovation Award" for this wonderful invention.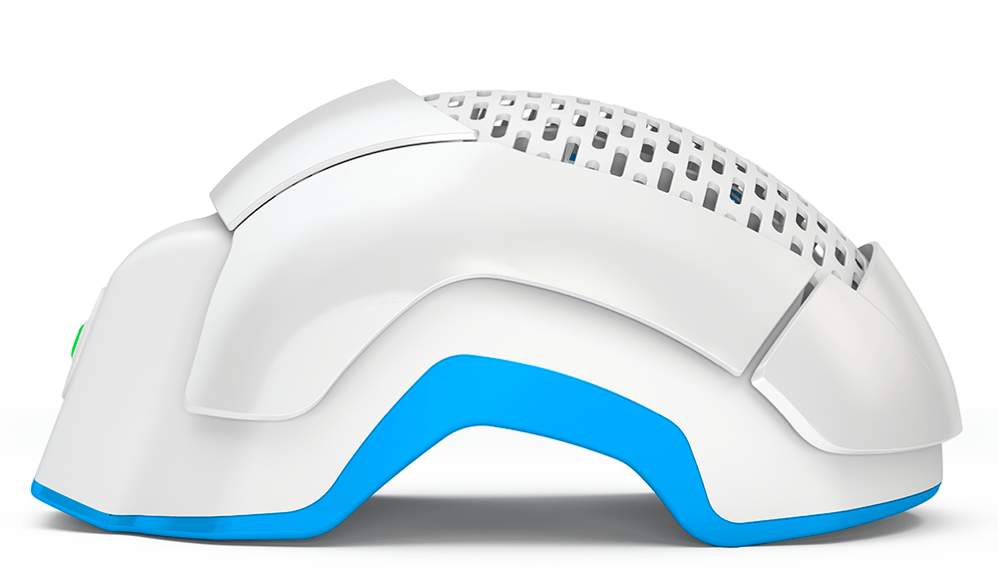 I was very intrigued because I use a chemical texturizer in my hair and one of the side effects is that it weakens the hair to the point where it breaks. I figure it was worth a try to see if the helmet would strengthen, thicken and grow my hair as it had done with others. Unfortunately, roughly 35 million men suffer from hair loss and by age 35, two thirds of American men will experience some degree of appreciable hair loss. By the age of 50, approximately 85% of men have significantly thinning hair. The result of this is receding hairlines, holes on top of the head and comb-overs to hide the bald spots. Both helmets invented by Theradome, harness the power of laser phototherapy to minimize hair loss and promote growth.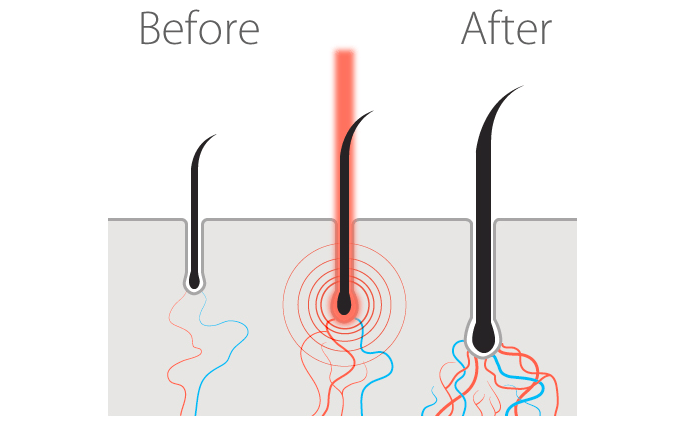 I began using the Laser Hair Helmet in late June of 2018 and slowly started to notice some hair growth. My barber mentioned to me — without any knowledge that I was using any type of hair growth aid — that my hair had grown unusually fast between visits. I see my barber every two weeks so that was very encouraging. I was using it only once or twice a week, but found out I could use it up to 3 to 5 times a week with no problem as long as you allow 12-24 hours between treatments. So I did just that increasing my treatments to more uses per week. After 3 ½ months of steady use, I can truthfully say that this device delivers extraordinary results. It has stimulated the growth rate of my hair, as well as giving it more thickness.
Tamim Hamid is the inventor of this quite remarkable device. The FDA-cleared helmet uses laser hair growth treatment (also known as Laser Phototherapy-LPT) for hair loss. The Theradome LH80 PRO ($895) is recommended by 4 out of 5 hair loss experts such as Bosley, Hair Club and other prominent medical clinics and high-end salons from all around the world. Most similar devices use Light Emitting Diodes (LED's), but the Theradome LH80 PRO uses laser light and targets the stem cells at the base of hair follicles. This allows the formation of a new photonic pathway that can restore hair to a healthy state. Each treatment lasts exactly 20 minutes as the voice-prompt counts down every 5 minutes until the treatment is complete.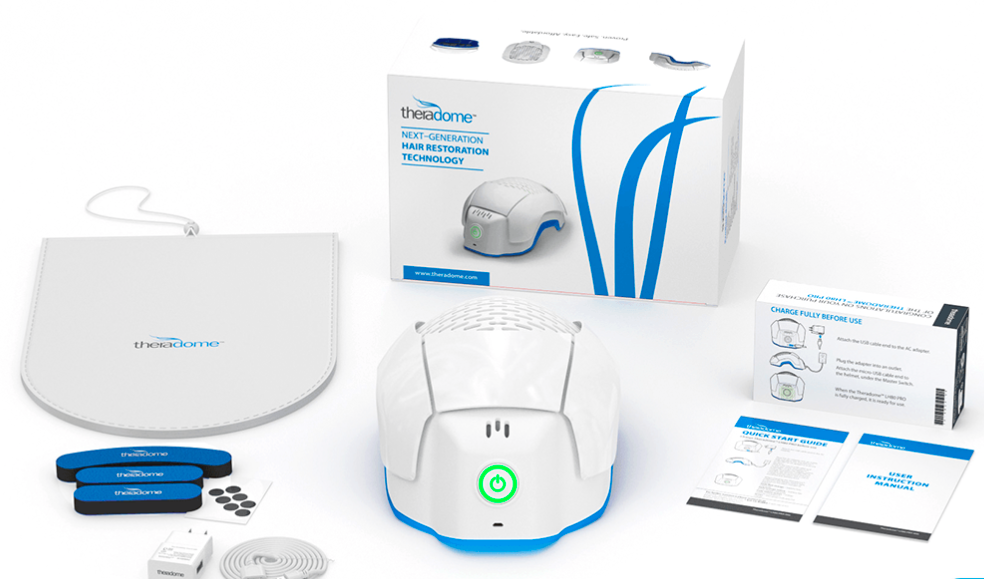 When I have finally received the maximum results, I plan to continue using the Theradome Laser Hair Helmet on a maintenance program to keep my hair growing healthy and strong, besides, you can't have too much hair. And let's face it, the longer you can have a full head of hair, the more confidence and self-esteem you have. I only wish the helmet could keep the gray hair from growing…