LumiLux have some of the most fun and useful things for your home.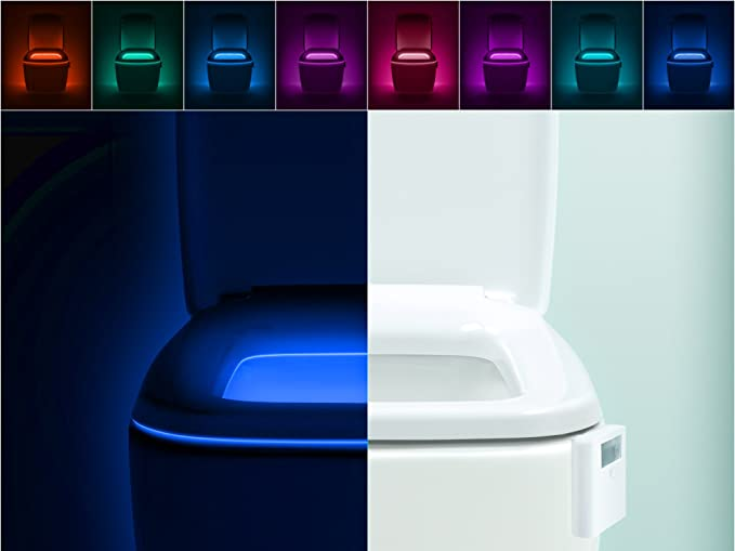 Many things can impact our ability to sleep: alcohol, caffeine, loud noises, etc. Exposure to light during sleep makes it difficult for your brain to achieve an even deeper sleep. This is why doctors recommend to sleep in total darkness.
This is also probably why night lights are so popular. Yet, when you have to get up to go to the bathroom... how do you get around without turning on the lights? Well, LumiLux, a brand dedicated to wellness, has the answer. It is called the Infrared-Sensor LED Toilet Light, which hooks onto the toilet directly. The only thing you will need are three AA batteries.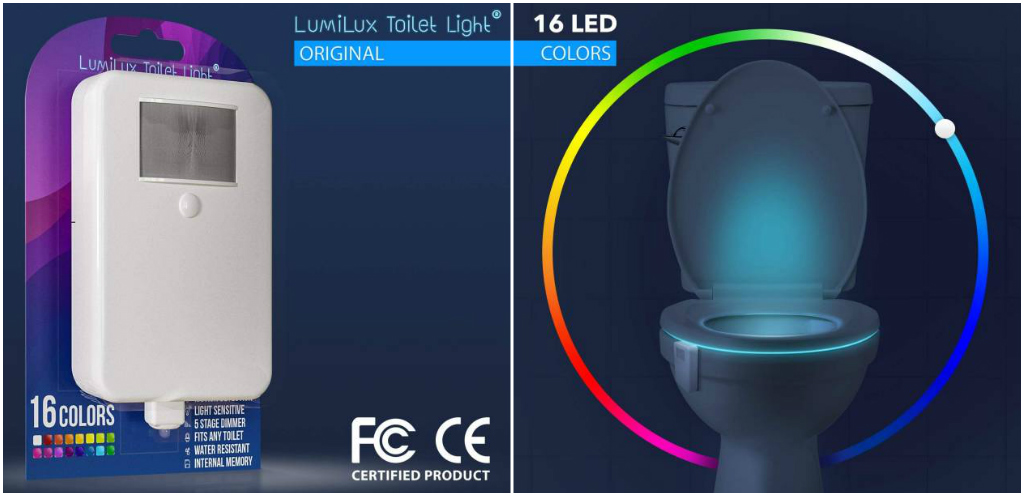 The built in infrared sensor detects body heat to automatically illuminate the room when you enter and shut off when you leave. The light detection sensor will deactivate the LED light the instant it detects light to maximize battery life.
You have the ability to choose a fixed color to fit your mood or choose carousel mode, which I have. It cycles seamlessly through every shade of color.
The flexible arm can be bent to secure the unit to any size toilet bowl and you can select 5 different levels of brightness. It is fun and will never disrupt your sleep.
I highly recommend it.
For more info and to purchase visit www.amazon.com