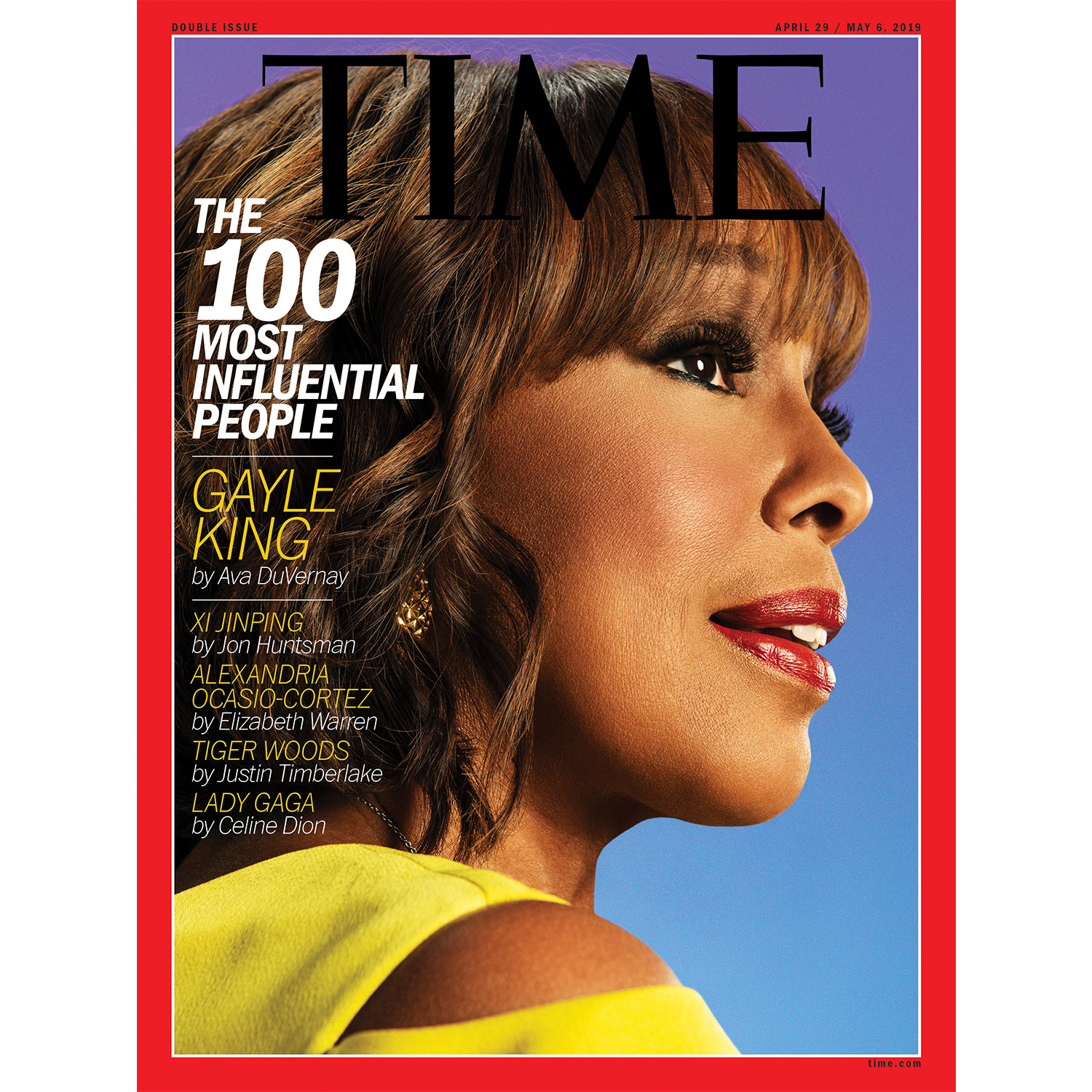 TIME released it's famous 'Most Influential' list for 2019. Each article is written by a previous influential public figure. For instance, Robert Redford writes about Glenn Close.
Filmmaker Ava DuVernay wrote the tribute to King, calling her "one of the all-time great broadcast interviewers." She continued: "What most don't understand about Gayle is that this perfected proximity to others is a superpower that the best journalists possess. To be present, but not centered. To observe. To bear witness. Gayle has long honed this craft."
The list, now in its sixteenth year, recognizes the activism, innovation and achievement of the world's most influential individuals. TIME editor-in-chief Edward Felsenthal has said of the list in the past, "TIME's annual list of the world's most influential people is a designation of individuals whose time, in our estimation, is now. The TIME 100 isn't a measure of power, though many on the list wield it. Nor is it a collection of milestones accumulated. As our staff considers candidates, we often find ourselves wowed by those with stunning lifetime achievements."
Broken down by Pioneers, Artists, Icons, Leaders and Titans, here they are...
TITANS
ICONS
ARTISTS
PIONEERS