Calling all furry amigos and amigas to the dance floor!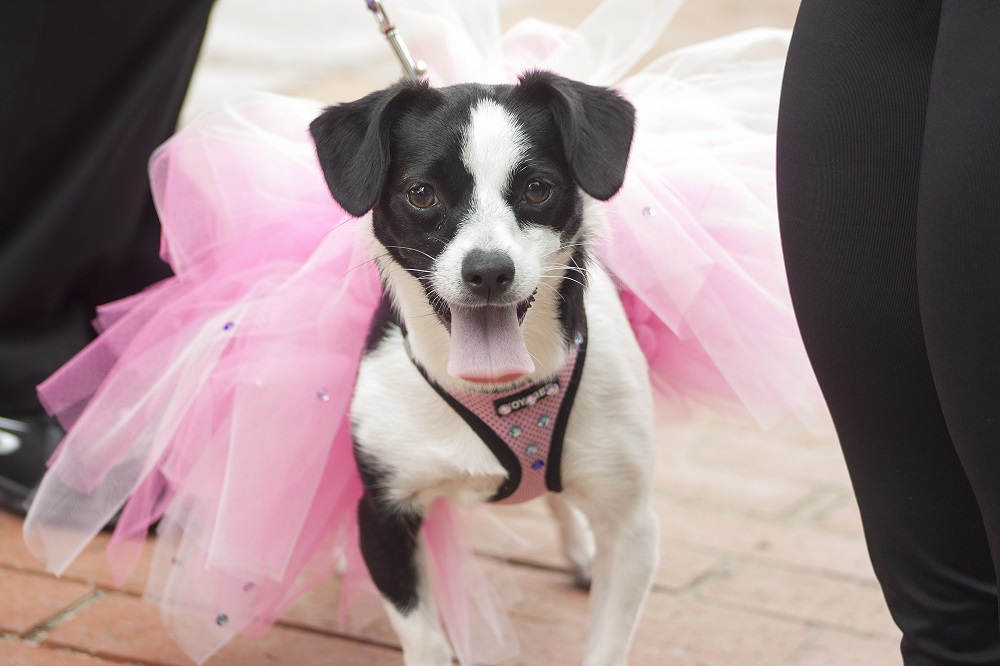 THIS SUNDAY, Helen Woodward Animal Center welcomes alumni perros to the Fifth Annual Puppy Prom in a festive new location! To celebrate the Cinco de Mayo holiday weekend, the tail-wagging event invites canine adopters and adoptees to Casa Sol y Mar in the Del Mar Highlands Town Center for the crowning of a 2017 Best Dressed Prom King and Queen.
Junior and senior pooches are welcome to gather around the punch bowl (and chips and salsa) and to participate in such time-honored activities as corsage making, opportunity drawings, and picture-perfect prom photos against a variety of classic prom backdrops.
Grab your favorite fuzzy love and rub hairy shoulders with other alumni at Helen Woodward Animal Center's Fifth Annual Puppy Prom THIS SUNDAY, May 7th from 10 am to 12 noon at Casa Sol y Mar at 12865 El Camino Real, San Diego, CA 92130.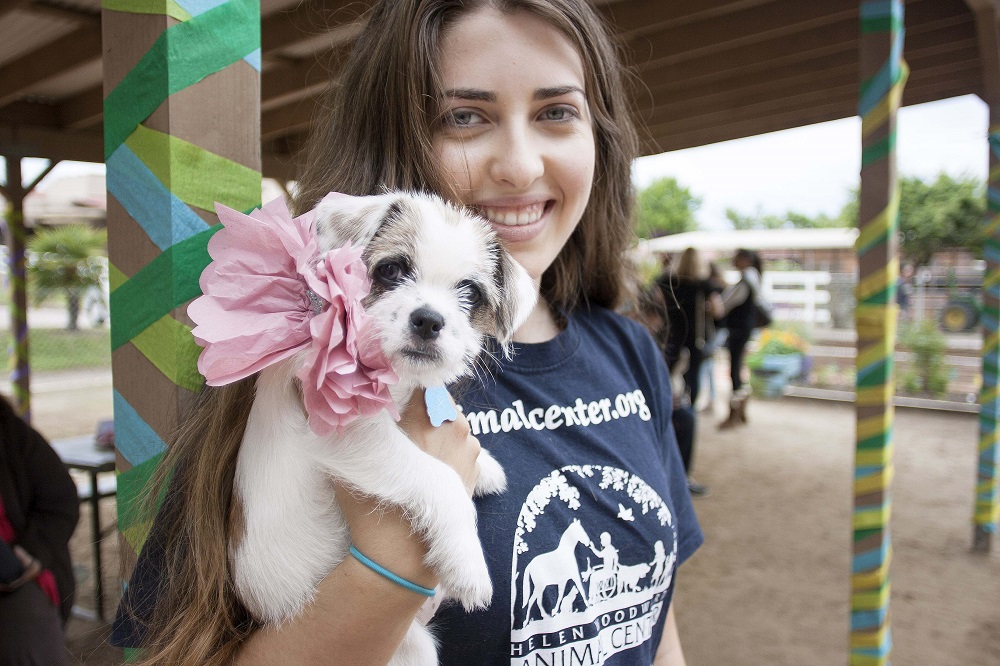 The Cinco de May-themed Prom is FREE to all Helen Woodward Animal Center Alumni, as well as other rescue-supporting guests with a variety of fun festivities for all.
Prom cookies and agua will be available for the pups and Casa Sol Y Mar will provide free light Mexican appetizers along with drink specials (nonalcoholic "Puppy Prom Punch" and margaritas) for the humans.
Pooches who wish to compete for the title of Best Dressed Prom "Rey y Reina" may do so with a $10 entry fee which supports the pets and programs at Helen Woodward Animal Center. A group alumni photo of all guests will be taken for display on the Center website to honor our beloved extended family of puppies and people.
For more information, check out www.animalcenter.org. To RSVP or to register your pup for the Best Dressed King and Queen, please contact Mindy Wright at Helen Woodward Animal Center at: 858-756-4117 ext. 379.