Chef Bobby Flay is serving up special Kentucky Derby fare as he joins NBC Sports Group's coverage of the 143rd Kentucky Derby this Saturday, May 6 at 2:30 p.m. ET on NBC.
Flay will prepare Spicy Bourbon Glazed Grilled Chicken Legs with Buttermilk Biscuits, a perfect southern-themed dish for a Kentucky Derby party. Now you can make it all at home for your Derby party!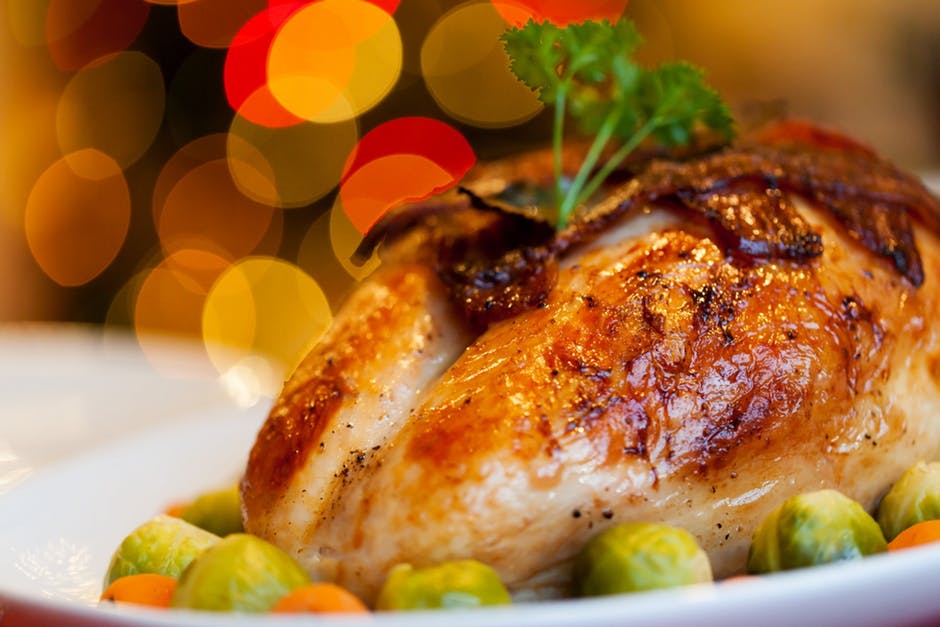 Spicy Bourbon Glazed Grilled Chicken Legs
Serves: 8
1 cup Kentucky Bourbon
1 cup molasses
3 tablespoons honey
1 tablespoon red wine vinegar
3 heaping tablespoons Dijon mustard
Few dashes hot sauce
2 tablespoons finely chopped fresh mint leaves
Kosher salt and freshly ground black pepper
Canola oil
8 chicken legs, bone in, skin on
Kosher salt and freshly ground black pepper
1. Put the bourbon in a medium saucepan and bring to a boil over high heat and cook until reduced by half. Whisk in the molasses, honey and vinegar, bring to a boil and cook for 1 minute.
2. Remove the mixture from the heat, whisk in the mustard, hot sauce and mint and season with salt and pepper. Transfer to a bowl and let cool slightly.
3. Preheat a gas grill to medium heat or if using charcoal prepare a fire for direct and non direct grilling, pushing the charcoal over to one side. Cover the grill to heat up the grates.
4. Brush the chicken with oil on both sides and liberally season with salt and pepper. On a gas grill, start the chicken on the grates, skin-side down and slowly cook the chicken until the fat renders and the skin begins to get crispy, about 8 minutes. Turn the chicken over and continue cooking until the bottom is golden brown and the chicken is cooked through, about 10 minutes longer, begins brushing the top with the glaze during the last 5 minutes of grilling.
Buttermilk Biscuits with Blue Cheese Butter
Serves: 8
Butter
2 sticks unsalted butter, at room temperature
4 ounces Kenny's Kentucky Blue Cheese, crumbled
Kosher salt and freshly ground black pepper
Biscuits
4 cups all-purpose flour
4 teaspoons baking powder
1 teaspoon baking soda
1 teaspoon salt
12 tablespoons cold unsalted butter, cut into small pieces
1 1/2 cups cold buttermilk
1/2 cup heavy cream
2 teaspoons freshly ground black pepper, not super fine and not coarse, somewhere in between
1. Preheat oven to 450 degrees F.
2. Combine flour, baking powder, baking soda and salt in a large bowl. Using a dough cutter, combine until ingredients are incorporated. Cut in the butter using your fingers or a pastry cutter until the mixture resembles coarse meal. Add the buttermilk and gently mix until the mixture just begins to come together.
3. Scrape the dough onto a lightly flour counter. Pat the dough into a 10 by 12-inch rectangle about ¾- inch thick. Use a 3-inch round cutter to cut out biscuits. Press together the scraps of dough, and repeat process to make 8 biscuits.
4. Put the biscuits on a baking sheet lined with parchment paper; brush the tops with cream and sprinkle with the black pepper. Bake the biscuits for 12 to 15 minutes or until lightly golden brown. Cool on a baking rack. Split and spread with some of the Blue Cheese Butter
Green Onion Slaw
1 cup green onions, coarsely chopped
¼ cup red wine vinegar
2 teaspoons Dijon mustard
2 Serrano chilies
2 tablespoons mayonnaise
Salt and pepper
¼ cup canola oil
1 head purple cabbage, FINELY SHREDDED
¼ cup chopped cilantro leaves, for garnish
¼ cup thinly sliced green onion, for garnish
1. Blend green onions, ¼ cup water, vinegar, mustard, chilies, mayonnaise, salt, pepper and oil in a blender until emulsified.
2. Put the cabbage and red onions in a bowl, add the dressing and stir until combined. Fold in the cilantro and season with salt and pepper to taste.