Clint Eastwood treated Cannes festival goers to a Cinema Master Class over the weekend.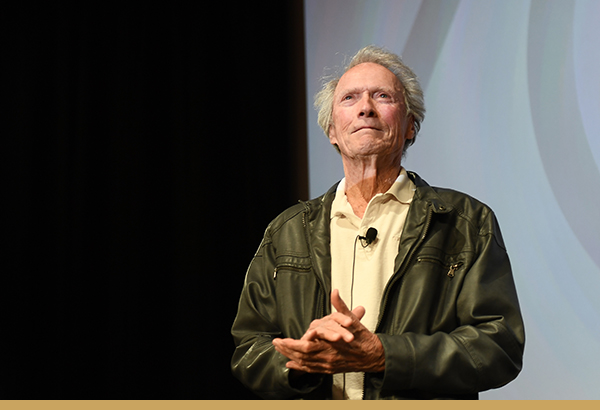 Eastwood served as President of the Jury at Cannes Film Festival in 1994.
The Oscar winning filmmaker spoke at the Debussy Theatre to present the restored copy of Unforgiven, which is celebrating its 25th anniversary at the Festival with Warner.
On the 21st, he inaugurated the 70th ANNIVERSARY MASTERCLASS with a discussion in the company of American critic Kenneth Turan in the Buñuel screening room. The legendary actor and director freely spoke about his films, childhood and beginnings.
Watch here: http://www.festival-cannes.com/en/festival/actualites/articles/a-cinema-masterclass-by-clint-eastwood