Just in time as "Game of Thrones" returned to HBO Sunday night… Inspired by and filled with the breathtaking images and enthralling artifacts from the hit seres, fans will be able to view an all-new fan exhibition.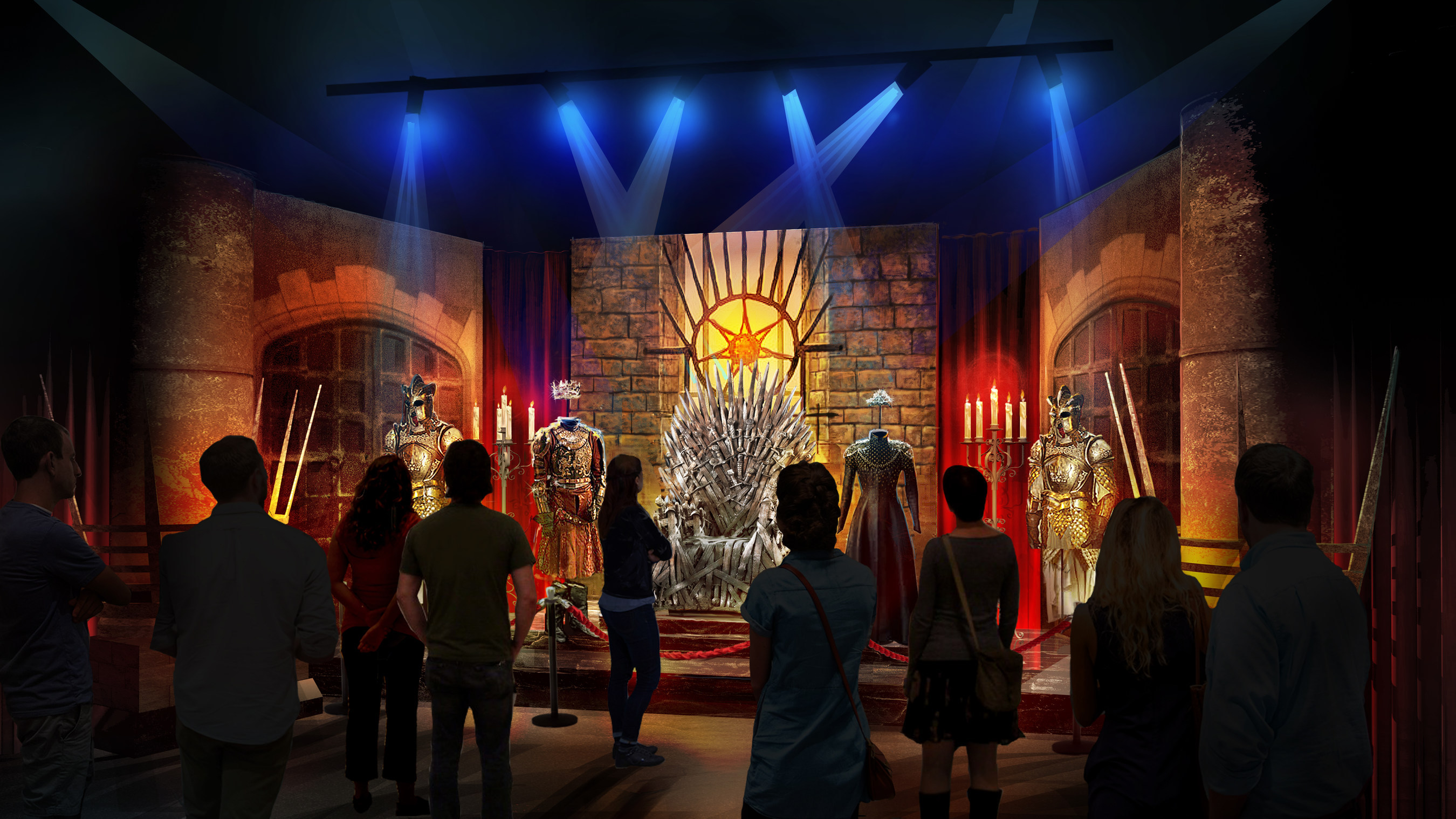 Fans are transported to the center of the Seven Kingdoms for an up-close and personal look at authentic props, costumes and set decorations from the show.
In collaboration with HBO Global Licensing, global events provider GES is designing and building the new 10,000-square-foot interactive experience, and will exclusively tour the exhibition to worldwide destinations starting Fall 2017. The tour will kick off in Europe, with the first location to be announced soon.
Featuring a unique mix of immersive environments, interactives, and multimedia content, visitors will experience the mythical lands of Westeros and Essos and relive the trials and tribulations of the series' nobles and common folk alike who struggle for survival in the shadow of the Iron Throne.
In anticipation of the launch of the exhibition later this year, GES' creative team will work closely with HBO to create diverse environments from Westeros and Essos and to design an exhibition as exciting as the show itself. Spanning the Seven Kingdoms from King's Landing to the land Beyond the Wall and across the Narrow Sea, GAME OF THRONES: THE TOURING EXHIBITION will allow fans worldwide to experience the craftsmanship and artistry of the GAME OF THRONES production up close in the largest public display to date.
Visitors to the exhibition will see displays of costumes, props, weapons and armor and will explore several dynamic themed exhibition areas featuring series settings such as:
The wintry landscapes of the North, the tree-lined pathway of the King's Road, and the regal settings of King's Landing.
The conquered city of Meereen with its garrisons of Unsullied warriors and the loyalists of House Targaryen.
Iconic settings like the mysterious House of Black and White, the home of the Night's Watch: Castle Black; and the frozen lands Beyond the Wall.
The show stopping centerpiece of the iconic Iron Throne Room, where visitors can gaze upon the Westerosi seat of power in all its foreboding glory.
Additional details about this exciting exhibition and its future stops will be released in the coming months.