Amy Schumer and Goldie Hawn play a mother-daughter duo whose bonding trip to South America takes deadly and disastrous turns in "Snatched," an intermittently funny action comedy also featuring Wanda Sykes, Joan Cusack, Christopher Meloni and Ike Barinholtz.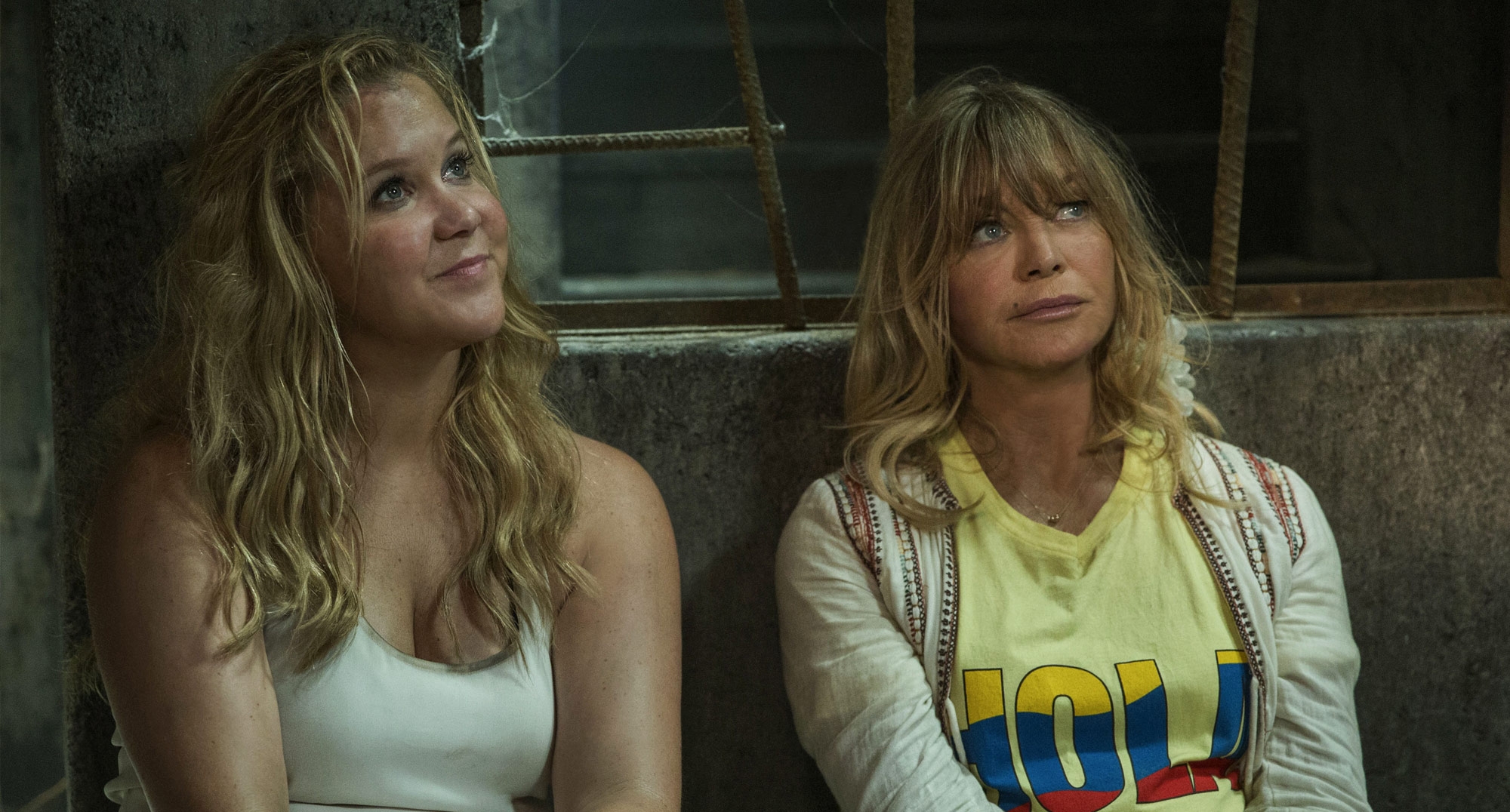 Directed by Jonathan Levine ("50/50," "The Night Before") from a script by Kate Dippold ("The Heat," "Ghostbusters"), this uneven and predictable action comedy falls short of the bar set by "Trainwreck," Schumer's breakout starring vehicle. However, thanks to a supremely funny supporting cast, some absurd action set pieces and a few touching mother-daughter moments between Schumer and Hawn, "Snatched" offers just enough laughs and jungle-set antics for audiences to justify this Ecuadorean excursion. Schumer's ardent fan base and curiosity over Hawn's spirited return to the big screen after a fourteen-year hiatus should help propel this so-so adventure comedy to modest box office success.
"Snatched" features Schumer as Emily Middleton, an incompetent Manhattan retail worker whose customer-averse salesmanship style earns her a pink slip in the opening scene. On top of being canned, Emily's day turns from bad to worse when her musician boyfriend (Randall Park) decides to bail on their Ecuador vacation – and their relationship altogether – in favor of a more groupie-centric lifestyle. Stuck with non-refundable tickets and nobody to travel with, Emily convinces her sheltered suburban mother Linda (Goldie Hawn) to tag along on her ill-fated getaway.
Shortly after arriving at their romantic resort, Emily is swept off her feet by James (Tom Bateman), a hunky guest whose attraction to the vulgarly inclined Emily seems suspicious indeed. Sure enough, during a tour of some local sites, James leads the mom and daughter right into the clutches of Morgado (Óscar Jaenada), a notorious kidnapper, who imprisons them in a scorpion-infested hideaway while awaiting his ransom demands. As Linda and Emily struggle to escape, they get some help from Linda's agoraphobic son (Ike Barinholtz), an ill-equipped travel guide (Christopher Meloni), an unsympathetic State Department worker (Bashir Salahuddin), and a nosy hotel guest (Wanda Sykes) and her special ops partner (Joan Cusack).
Although screenwriter Kate Dippold tailors the character Emily Middleton to the crude and self-deprecating style of humor that is Schumer's calling card, it still pales in comparison to the semi-autobiographical character Schumer created and Judd Apatow steered to success in "Trainwreck." In Jonathan Levine's previous directorial efforts, he has shown a proficiency in a variety of genres, from horror ("Warm Bodies") to drama ("50/50") and romance ("The Wackness"). Previously, his comedic flair has stood out the most and the same holds true for "Snatched." And while Levine manages to hit a few touching notes in the mother-daughter bonding scenes, the emphasis here is on the humor, and he gets the most comic mileage out of his hysterical supporting cast, most notably Ike Barinholtz as Linda's mama's boy son, Joan Cusack as a tongueless special ops agent, and Christopher Meloni as a woefully inept travel guide.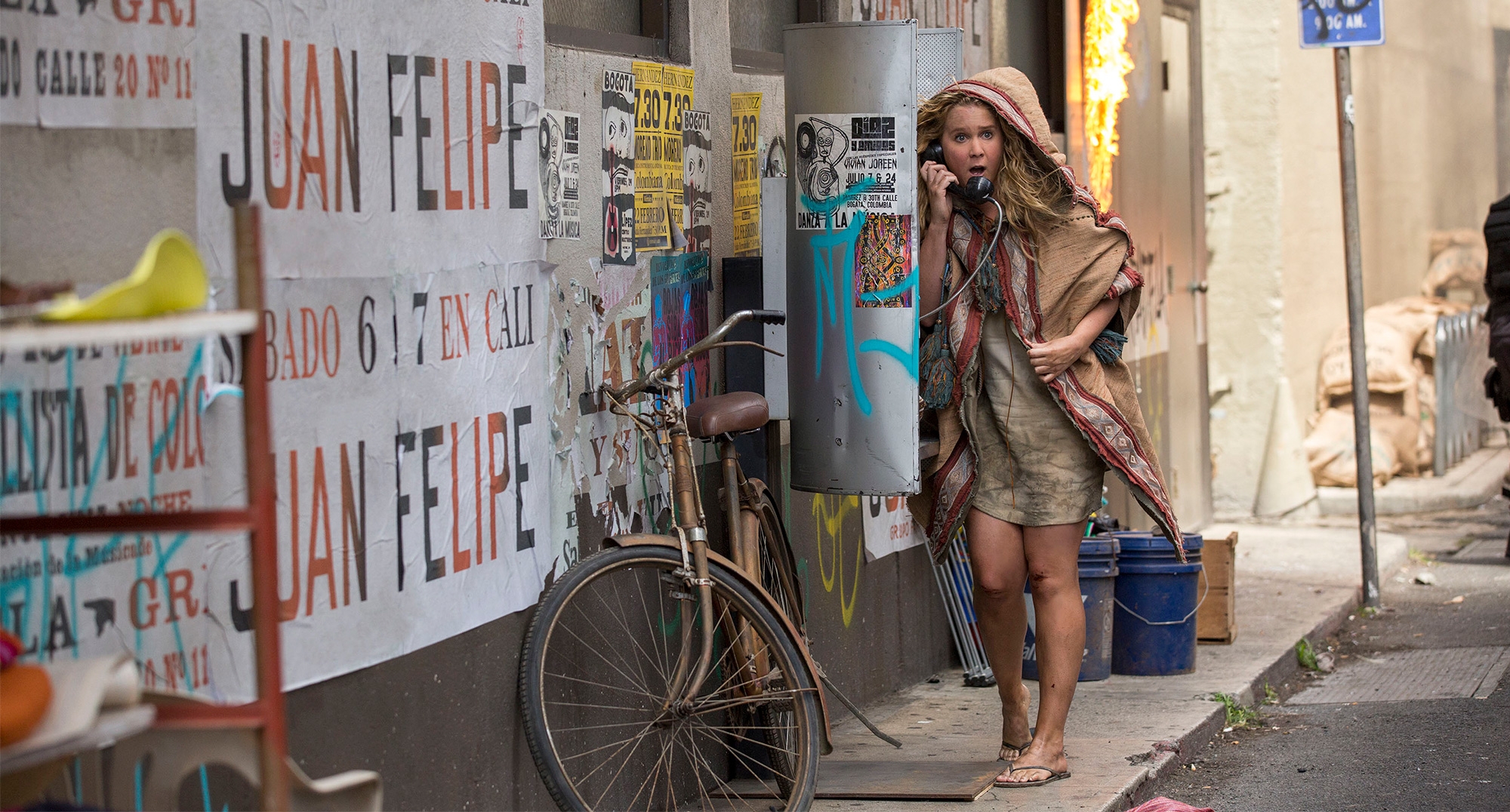 Between her thriving standup career, her critically acclaimed Comedy Central sketch series, and her starring vehicle "Trainwreck," Amy Schumer has rightfully become one of today's top comic talents. And while Schumer capitalizes on the limited comedic opportunities the film offers her, the character of Emily Middleton grows increasingly annoying, and Schumer is consistently upstaged by her colorful costars. In her first onscreen appearance since 2002's "The Banger Sisters," Goldie Hawn doesn't miss a mark, giving a lively performance as Schumer's sheltered suburban mom and reluctant travel companion.
A mediocre misadventure highlighted by agreeably crude action comedy.
Running Time: 90 minutes
Rated R for crude sexual content, brief nudity, and language throughout.